Cosmose AI, valued at $500million, unveils KAIKAINOW: A new innovation in personalized smartphone lock screen technology
Getting informed
▪
Cosmose AI, a global leader in AI solutions, announced today the launch of KAIKAINOW, a new innovation in lock screen technology.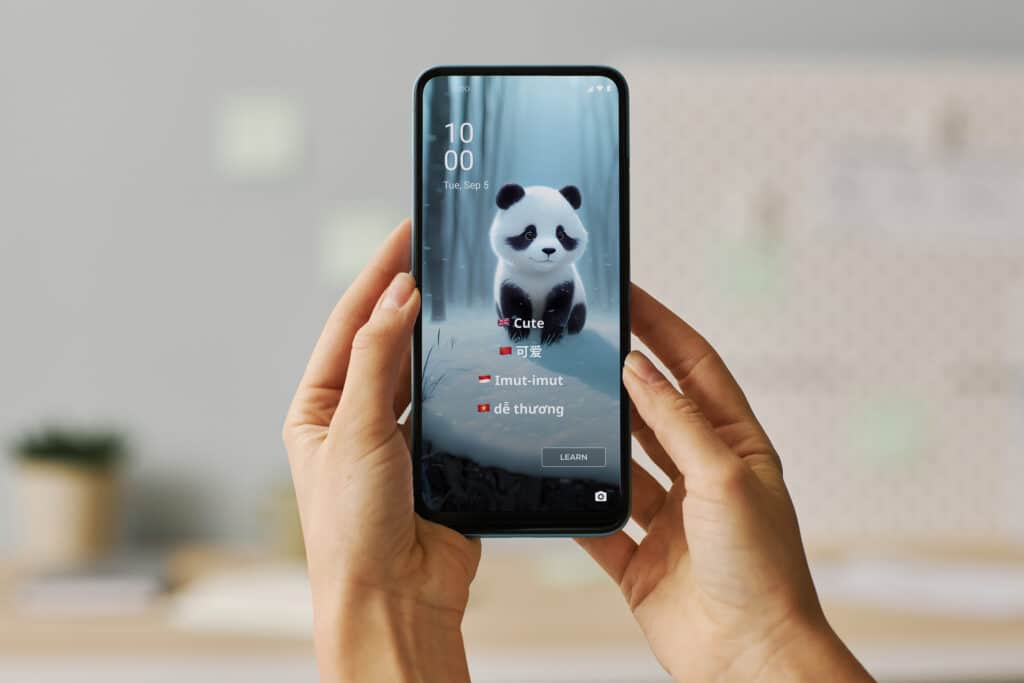 KAIKAINOW enables smartphone users to actively engage with live news, personalised learning, entertainment and reward-based content on their smartphone lock screens, rather than the same static image.
KAIKAINOW already has over one million users worldwide, with active users growing by the day.
Five smartphone providers have already integrated KAIKAINOW into their devices, including major Asian smartphone brands, OPPO and realme (which have more combined global shipments by volume than Apple). 
User engagement with lock screen content will be rewarded with KAI-CHING (KAIC), Cosmose AI's token, integrated with KAIKAINOW and its Click and Collect app, KAIKAI.
KAIKAINOW, KAIKAI AND KAI-CHING are built on NEAR Protocol, the world's fastest growing, climate neutral, AI driven open source blockchain,  focused on advancing Web3 innovations.
According to Dapp Radar the product is no. 1 in the world in terms of daily active wallets.
KAIKAINOW offers smartphone users an entirely new and personalised learning, news consumption and entertainment experience. KAIKAINOW is designed to reshape our daily interactions with mobile devices and offer a convenient, entertaining and informative experience for users on the go. 
KAIKAINOW is an opt-in capability that provides a seamless personalized experience, allowing users to stay informed and engaged with the world around them without the hassle of unlocking their phones. Curated content, including news, language learning, games, and trending stories can be interspersed between users' very own personal wallpaper pictures. Users can also access KAIKAINOW to unlock rewards.
Now also integrated with KAIKAINOW, KAI-CHING allows shoppers to be rewarded for engagement in KAIC tokens and to use them for shopping offline or online depending on the offers. 
Launched last year, KAI-CHING is pegged to the US Dollar and has been successfully integrated into Cosmose's first consumer product KAIKAI – a gamified shopping app for the Singaporean market, offering savings to its users across a range of popular categories with every swipe.
By building both consumer products and its token on NEAR protocol, COSMOSE AI is  accelerating its Web3 offerings with one of the world's leading, open source blockchain platforms and further advancing the AI-driven retail ecosystem.
As a blockchain based application, Cosmose AI will leverage one of the great benefits of Web3 – allowing users to have control over their own personal data by storing on their own mobile phone – instead of the servers of big tech providers. 
The launch of KAIKAINOW follows on the heels of a recent strategic investment from the NEAR Foundation, a non-profit supporting Web3 technologies built on NEAR protocol, valuing the company at $500 million in 2023.
Miron Mironiuk, Founder and CEO of Cosmose AI, said: "We check our smartphone lock screens on average 80 times a day on average, always seeing the same wallpaper backdrop. Imagine, instead of seeing the same image over and over again you see it every other time, while enjoying personalized content during remaining interactions. KAIKAINOW turns a pretty useless habit into a powerful educational and entertainment tool, and rewards users with KAI-CHING for engagement."
Gordon Toh, CRO of Cosmose AI, said: "We believe that putting consumers at the core is key to technological innovation. Guided by that principle, the everyday phone user is at the center of this development to bring relevant and interesting content to them without any hassle." 
Marieke Flament, CEO of the NEAR Foundation, said: "The launch of KAIKAINOW by COSMOSE AI shows how far we've come in respects to transforming Web3 from an innovative idea to a something that can deliver real world benefits to consumers, while also helping foster brand loyalty and business growth in the retail space. We are thrilled to align ourselves with such a fantastic, rapidly growing tech firm such as Cosmose AI and look forward to seeing how it will truly transform the world of retail and get the world closer to Web3 mass adoption."
About Cosmose AI:
Cosmose AI connects the best of offline and online to create seamless experience for shoppers and increase sales for retailers. Cosmose AI employs world-class talents in its offices in Paris, Warsaw, Singapore, Hong Kong, Shanghai and Tokyo, incl. winners of international programming competitions ACM ICPC and IOI. Cosmose AI empowers some of the world's most prominent companies including LVMH, Richemont, L'Oréal and Estée Lauder, whilst also offering AI-driven recommendations to its users encouraging them to shop in nearby stores saving time, money, and the environment.
For more information, please visit: cosmose.ai
About NEAR Foundation: 
NEAR Foundation is a non-profit that supports the growth and development of the NEAR ecosystem and the Blockchain Operating System (BOS), a full stack Web3 development and app distribution platform at the heart of an open web. The BOS is compatible with all blockchains, making it the entry point to the open web for users and developers alike. Founded on the principles of openness and sustainability, the NEAR Foundation is driven by the vision of putting information and technology in the service of humanity rather than political or corporate interests. 
For more information, please visit: NEAR Foundation
Receive a summary of the news in the world of cryptocurrencies by subscribing to our new daily and weekly newsletter service so you don't miss any of the essentials of Cointribune!
L'équipe éditoriale de Cointribune unit ses voix pour s'exprimer sur des thématiques propres aux cryptomonnaies, à l'investissement, au métaverse et aux NFT, tout en s'efforçant de répondre au mieux à vos interrogations.
Disclaimer:
The contents and products mentioned on this page are in no way endorsed by Cointribune and should not be construed as its responsibility.
Cointribune strives to provide readers with all relevant information available, but cannot guarantee its accuracy or completeness. Readers are urged to make their own inquiries before taking any action with respect to the company, and to assume full responsibility for their decisions. This article does not constitute investment advice or an offer or invitation to purchase any products or services.
Investing in digital financial assets involves risks.
Read more