Crypto: India leads the BRICS revolution at the heart of the G20
Tue 12 Sep 2023 ▪
5
min of reading ▪ by
▪
Crypto regulation
In a sector where crypto is upending traditional financial paradigms, India is emerging as a revolutionary leader, leading the BRICS in a bold turn at the heart of the G20. This transformation, epitomized by the G20's keen interest in the crypto roadmap proposed by the IMF and FSB, is just the premise of a radically reimagined economic future. Let's dive into the heart of this epic where crypto intertwines with global politics, finance and a futuristic vision embodied by India.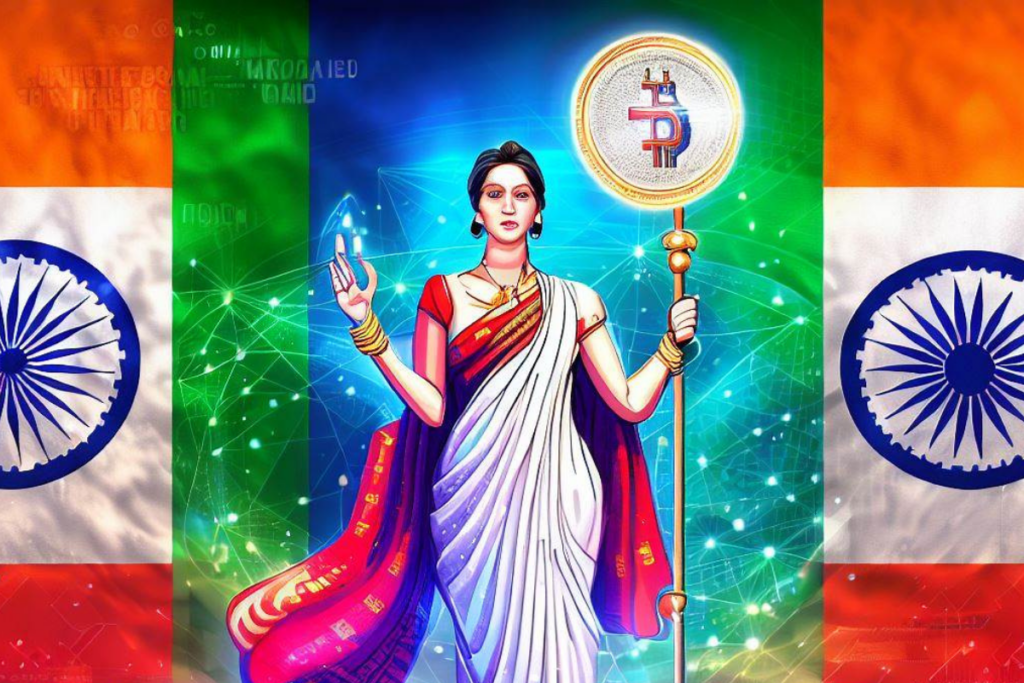 A fast track to fiscal transparency with crypto
In a drive to reshape the global tax landscape, G20 leaders are actively mobilizing. They are working to establish a specific framework for the declaration of crypto assets. India, now known as "Bharat", is undertaking a bold initiative. It plans to collect and share information on the use of cryptocurrencies. It also aspires to eradicate tax evasion within the digital ecosystem.
In this dynamic atmosphere, Indian Finance Minister Nirmala Sitharaman has become a pathfinder. She has announced a major initiative: the contours of the crypto framework will be sketched out by renowned international financial institutions. At the top of the list are the IMF and FSB.
As the world waits impatiently for this bold plan to take shape, India is clearly in the spotlight. It stands out as a beacon of leadership and innovation in the crypto field.
India takes center stage at the G20
India, with its rich and diverse heritage, is now establishing itself as an undisputed leader within the G20. Hosting the 2023 G20 summit in its vibrant capital, New Delhi, India is at the center of the discussions that will shape the future of crypto. This central position gives India considerable influence in the global financial landscape. At the same time, it shoulders the responsibility of guiding the world into an era of transparency and financial stability.
Against this backdrop, the G20 is preparing extensive tax reforms. It aims to include non-financial assets, such as real estate, in common reporting standards. India is also collaborating with other nations. Together, they are developing an international tax program. This program will impose minimum taxes on multinationals. This marks a move away from an era of unchecked fiscal liberalism. Crypto, or more precisely bitcoin, is increasingly finding its place.
BRICS: a symbol of innovation and ambition
Beyond the walls of the G20, Russia's ambassador to South Africa unveiled a 100 BRICS banknote, as reported by Yann. It's a symbolic gesture that marks a significant milestone in the world of digital currency. Indeed, this initiative demonstrates the BRICS' ability to innovate and build ambitious long-term projects, despite current geopolitical divergences.
In a world where the West seems to be stagnating, the BRICS are seeking to revolutionize the global economy. This period of "economic magic" is marked by solid collaboration and boundless ambition. It serves as a poignant reminder to the West to rekindle its creative and innovative "French Flair". In this way, it can rediscover the values that once contributed to its greatness.
As the dawn of a new crypto era looms, India takes the lead. Under the aegis of visionaries such as Nirmala Sitharaman, it is positioning itself as a leader. It is leading not only the BRICS, but also the G20 in a profound revolution. This transformation could redraw the contours of the global economy.
Recent developments highlight a growing willingness to embrace digital transformation, a trajectory that promises to open up unexplored horizons. In this journey towards a crypto-flourishing future, one question remains: will the West be able to keep pace and renew its former splendor? Only time will tell, but one thing is certain: under the starry skies of crypto innovation, anything is possible with bitcoin.
Maximize your Cointribune experience with our 'Read to Earn' program! Earn points for each article you read and gain access to exclusive rewards. Sign up now and start accruing benefits.
Fasciné par le bitcoin depuis 2017, Evariste n'a cessé de se documenter sur le sujet. Si son premier intérêt s'est porté sur le trading, il essaie désormais activement d'appréhender toutes les avancées centrées sur les cryptomonnaies. En tant que rédacteur, il aspire à fournir en permanence un travail de haute qualité qui reflète l'état du secteur dans son ensemble.
DISCLAIMER
The views, thoughts, and opinions expressed in this article belong solely to the author, and should not be taken as investment advice. Do your own research before taking any investment decisions.