Crypto: Bitcoin (BTC) stands the test of time – when will it rise?
Fri 15 Sep 2023 ▪
3
min of reading ▪ by
Getting informed
▪
Invest
All eyes are on bitcoin (BTC). Prices are not showing positive signs, and investors are becoming increasingly concerned. But while some are desperately hoping for a rise, their wish is unlikely to come true. According to Jamie Coutts, the downtrend has not said its last word.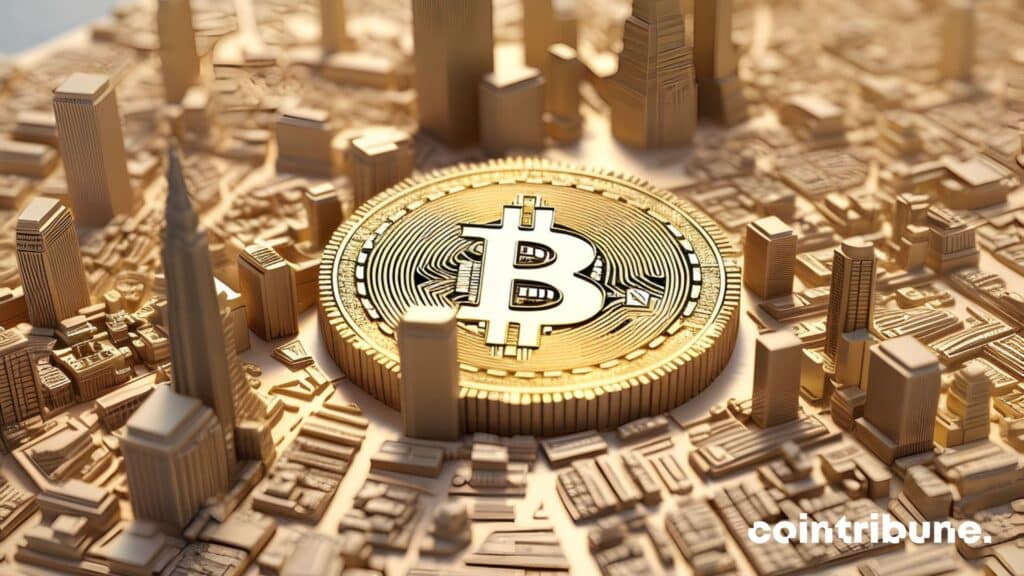 In brief:
Bitcoin (BTC) rebounds 0.60% over the course of the day and hovers above $26,000, driving up the prices of most cryptocurrencies
Bloomberg analyst Jamie Coutts believes the flagship crypto should continue to fall until global liquidity increases
Warning: bitcoin (BTC) could go even lower
Bitcoin is the spearhead of the ecosystem. Some investors consider it to be the most important asset, and rightly so, as it stands out by virtue of its market capitalization. However, being number one comes with many responsibilities, as it influences the price of other cryptos.
Since peaking at nearly $70,000, BTC has struggled to regain stability, swinging to the bottom. And while some are confident of a recovery, Bloomberg's analyst puts all hope to rest. According to Jamie Coutts, bitcoin (BTC) has reached its exit signal and is set to continue its downward trend.
In a tweet, the analyst warns that the leading crypto is becoming vulnerable to the contraction of global liquidity. Indeed, even if liquidity is slowing down, it is still negative. What's more, despite the recent increase in US liquidity, only a change in Fed policy could lead to a rise. In this case, only a reversal of the trend could cause the BTC price to rise.
A slight rise despite everything – hope in sight?
Despite these estimates, bitcoin (BTC) is proving that it hasn't said its last word. The crypto is up 0.60% and hovering above the $26,000 mark. Coincidence or market manipulation, questions abound. However, this is a good sign for bitcoin supporters, even if the increase is minimal.
Nonetheless, there's still hope, since the enthusiasm isn't waning, and several factors could influence the price. These include inflation and the approval of a bitcoin ETF. Not to mention the fact that the craze is still growing, and despite the stable price, demand is growing steadily.
However, Jamie Coutts argues that the approval of an exchange-traded fund alone won't be enough to get prices bouncing back. Until liquidity increases, investor demand for bitcoin (BTC) would have to explode.
Receive a summary of the news in the world of cryptocurrencies by subscribing to our new daily and weekly newsletter service so you don't miss any of the essentials of Cointribune!
Le monde évolue et l'adaptation est la meilleure arme pour survivre dans cet univers ondoyant. Community manager crypto à la base, je m'intéresse à tout ce qui touche de près ou de loin à la blockchain et ses dérivés. Dans l'optique de partager mon expérience et de faire connaître un domaine qui me passionne, rien de mieux que de rédiger des articles informatifs et décontractés à la fois.
DISCLAIMER
The views, thoughts, and opinions expressed in this article belong solely to the author, and should not be taken as investment advice. Do your own research before taking any investment decisions.