Crypto: The weekly roundup of essential news
Mon 25 Sep 2023 ▪
6
min of reading ▪ by
Getting informed
▪
Invest
From Bitcoin's meteoric rise, now surpassing Visa in transaction volume, to Binance's bold prediction about the demise of stablecoins in Europe, the news has been as varied as it has been impactful. Citigroup has also made a splashy entry into the crypto world, while the Ethereum ecosystem faces turbulence with the rejection of its Shanghai upgrade. And the FTX case, nearing its resolution, marks a pivotal moment for millions of investors. Dive with us into this weekly roundup to stay informed about the significant events of the past week.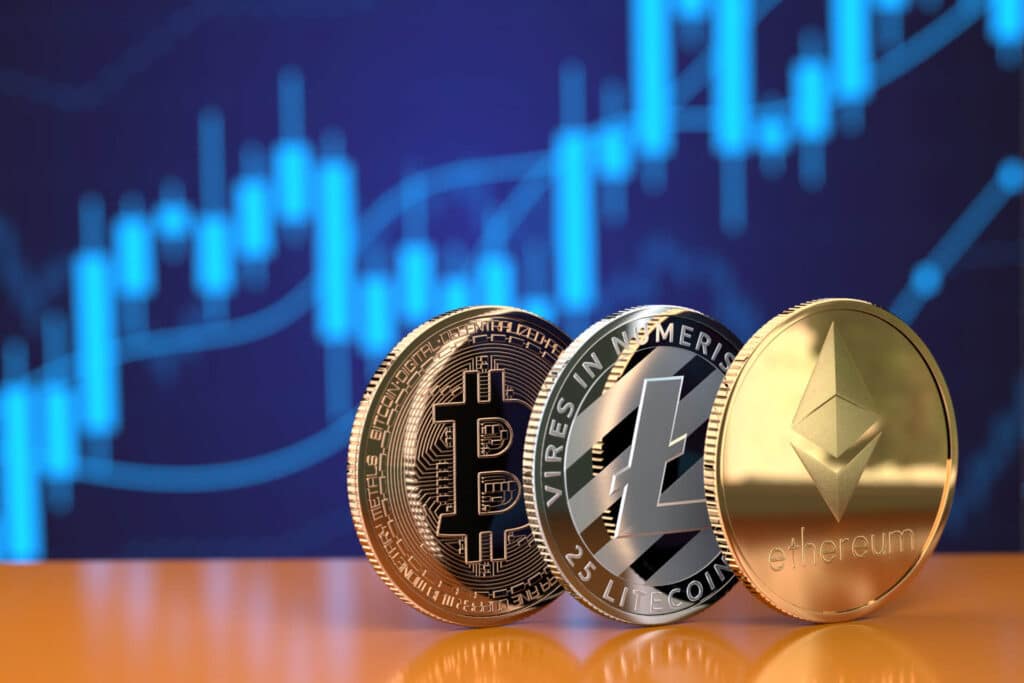 Bitcoin Surpasses Visa in Transaction Volume
Bitcoin has just achieved a major milestone by surpassing Visa's annual transaction volume. This milestone is particularly significant because Visa is one of the most widely used payment systems globally. Crypto analyst Will Clemente has highlighted the importance of this achievement for decentralized networks. However, it's important to note that not all Bitcoin transactions are fund transfers. A significant portion of the volume comes from the Ordinals protocol, allowing Satoshis to have a unique identifier and conduct transactions with additional data. While Visa still dominates the payments market, Bitcoin's growth is undeniable.
Citigroup Makes a Strong Entry with Citi Token Services
Citigroup has made a dramatic entry into the crypto world by launching Citi Token Services, a groundbreaking offering for treasury management and trade finance. Based on its private blockchain, this service provides 24/7 programmable financial solutions, including for cross-border payments. The project is the result of a successful collaboration with Maersk, the maritime transport giant. Together, they offer a solution that could reduce transaction times from several days to minutes. This service could be the prelude to global treasury management, enabling seamless cash transfers between different Citi branches
Shiba Inu and Shibarium: Is the Bull Run Confirmed?
Shiba Inu and its Layer 2 blockchain, Shibarium, are in the spotlight. Shibarium has recorded an impressive 633% increase in the total number of smart contracts and now boasts over 1.25 million crypto wallet addresses. These statistics suggest renewed interest in the SHIB token and an increase in the SHIB burn rate, which could lead to a price rise. After a rocky start, Shibarium seems to have found its rhythm, with over 3 million transactions and approximately 747,000 blocks. Shiba Inu's lead developer, Shytoshi Kusama, emphasized that the SHIB burn is crucial for a potential bull run, and it appears that the Shiba Inu community is ready to take on this challenge.
Binance Predicts the End of Stablecoins in Europe
The European Union is preparing for the implementation of the MiCA regulation, which aims to regulate stablecoins. According to Binance, this law could lead to the disappearance of stablecoins, especially in Europe. Enacted in May 2023, the MiCA regulation will come into effect next year, allowing platforms and wallets to operate throughout Europe with a single license. However, it poses challenges for stablecoin issuers, as it requires them to be based in the EU. Marina Parthuisot of Binance France even predicts the removal of stablecoins in Europe by June 30 without approval. The regulation could also impact foreign issuers and decentralized projects.
Ethereum: Shanghai Upgrade Falls Flat
Ethereum's Shanghai upgrade, launched in April 2023, has not had the expected impact. Designed to improve the efficiency, security, and scalability of the network, it has instead led to a decline in activity. According to a JPMorgan report, the number of daily transactions has dropped by 10%, from 1.3 million to 1.2 million, and transaction volume has decreased by 20%, from $18 billion to $14 billion. Several reasons explain this failure: transaction fees remain high and volatile, and investors may be attracted to more innovative cryptocurrencies. Ethereum is now banking on the next step in its evolution plan, EIP-4844 or Protodanksharding, to make a comeback.
FTX: Final Call for Claims, Countdown Begins
The FTX case, which has shaken the crypto ecosystem, is nearing its conclusion. The claims phase, open since July 11, 2023, will close on September 29. This date is crucial for the millions of investors with funds locked on the platform following FTX's bankruptcy in November 2022. Over 9 million users are affected, with an estimated total loss of over $8 billion. FTX has recently sent emails to users to inform them of the deadline and guide them through the claims process. This moment is considered a significant milestone in cryptocurrency history, and investors are encouraged to act promptly.
Google Cloud Integrates 11 New Blockchains
Google Cloud takes a giant leap into the blockchain sector by integrating 11 major new blockchains into its data analytics service, BigQuery. These additions include Avalanche, Arbitrum, Optimism, and Polygon. This expansion will allow users to access crucial data about these chains, such as asset movements, token popularity, and interaction with smart contracts. This initiative aims to simplify access to blockchain data for the web3 community while eliminating the complexity associated with managing nodes and maintaining indexers.
Maximize your Cointribune experience with our 'Read to Earn' program! Earn points for each article you read and gain access to exclusive rewards. Sign up now and start accruing benefits.
Diplômé de Sciences Po Toulouse et titulaire d'une certification consultant blockchain délivrée par Alyra, j'ai rejoint l'aventure Cointribune en 2019. Convaincu du potentiel de la blockchain pour transformer de nombreux secteurs de l'économie, j'ai pris l'engagement de sensibiliser et d'informer le grand public sur cet écosystème en constante évolution. Mon objectif est de permettre à chacun de mieux comprendre la blockchain et de saisir les opportunités qu'elle offre. Je m'efforce chaque jour de fournir une analyse objective de l'actualité, de décrypter les tendances du marché, de relayer les dernières innovations technologiques et de mettre en perspective les enjeux économiques et sociétaux de cette révolution en marche.
DISCLAIMER
The views, thoughts, and opinions expressed in this article belong solely to the author, and should not be taken as investment advice. Do your own research before taking any investment decisions.