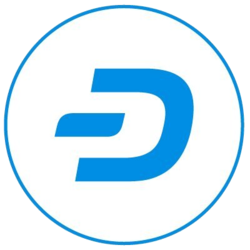 Dash price
DASH
Volume 24h
$32,025,546.21
Offer available
11,034,414.654 DASH
Total supply
18,900,000 DASH
Capitalization
$499,826,506.36
DASH: A BRIEF SUMMARY
According to its white paper, Dash (DASH) aims to improve Bitcoin by strengthening privacy protection and speeding up transaction times. Dash is a Litecoin fork, launched in January 2014 by Evan Duffield and Kyle Hagan. Dash features a two-tier network with incentive nodes, including masternodes and DeFi governance. The project was originally called XCoin and was renamed Darkcoin two weeks later, before settling on Dash in March 2015.
WHAT IS DASH (DASH)?
Dash is a payments-focused cryptocurrency developed by the Dash Core Group. Founded in 2014 and headquartered in Scottsdale, Arizona, USA, Dash is accepted by more than 4,000 merchants and is also available at more than 400 ATMs.
For individuals, the benefit of Dash is that it acts as digital money that can be used instantly, globally, and with high levels of convenience. Businesses get to access a whole new generation of customers by using Dash, with the advantages of almost zero fees, instant settlement, and no chargebacks. The Dash app is available for desktop, android and the iOS operating system. 
Dash Core Group, the legal name under which Dash operates, has the backing of two investors, namely All Blue Capital and Plutus 21. As far as the latest numbers go, Dash is available at more than 265 exchanges and brokers. The transaction speed of Dash is only one second on average. 
To date, Dash has facilitated a payment volume of more than $3.64 billion (~£2.65 billion), with the number of daily active addresses going above 86,000. More than 23,600 transactions happen on Dash per day. 
What is Dash (DASH) for?
As an individual, all you need to do is download the Dash app, buy DASH online or at an ATM near you and start using it. You can receive DASH or send it to your friends. You can also shop with DASH online or in-store. The payment is instant, secure, and involves very low fees. You can use DASH to pay your friends and family or pay for your holiday, utility bills, groceries and dining out. You can also use it to pay for hotels and lodgings and other business services you need to pay for.
Some of the popular retailers that accept DASH as payment include cheapair.com, bitterfill.com and mobiletopup.com. You can also make your  DASH go even further by buying over 300 different top gift card brands and save them in your digital wallet. As a payment solution for businesses, DASH is instant and cheap. It supports both turnkey and in-house custom solutions. It can scale along with your business no matter how big an entity you grow into. 
Businesses can adopt the services of Dash to leverage the services of their partners. The partners of Dash include payment processing solutions such as Anypay, BTCPay, CoinPayments, CopPay, and more. Among its custody solutions and API providers are BitGo, BlockCypher, ChainRider amongst others. You also get to explore the services of the leading software development kits and tools, including NodeJS, Java and .NET. For fiat-based payment processing facilitation, Dash offers the following partners: Onramper and Uphold.  
Dash, with its eCommerce plugins, custom integrations, simple compliance features, and auditing and reporting services can help businesses grow fast. 
Although DASH is not an anonymous currency by default, users can make it anonymous if they opt for it. The PrivateSend feature of DASH equips users with financial privacy by obscuring the origins of all funds. PrivateSend is a trustless method of running a sequence of transactions where an observer finds it difficult to trace transaction history. The PrivateSend functionality is available in the Dash Core Wallet as well as in the Dash Electrum wallet.
Dash has also been associated with the concept of Masternodes since the time it came into operations. Masternodes are powerful servers backed by collateral held in Dash. Owing to these masternodes that provide a unique second layer of services to the network, Dash can run its advanced features such as InstantSend, PrivateSend and usernames on the blockchain.
How to buy Dash (DASH)?
You can buy Dash from exchanges like Binance, Kraken, Coinbase and Uphold. The maximum supply of Dash is currently capped at a figure of 19 million tokens. The number of dash tokens, currently in circulation, is a little above ten million tokens. 
You can buy Dash with a diverse mix of crypto and fiat currencies. The list includes AUD, BCH, BTC, CAD, CHF, CNY, EOS, ETH, EUR, GBP, IDR, INR, KRW, MXN, USD and USDT. In Coinbase, you get to buy Dash with the trading pairs of BTC, ETH, USD, and EUR. The deposit speed is five minutes.
On a CEX (centralised exchange), the deposit speed is even less. It takes two and a half minutes. However, the only two trading pairs available for those are USD and EUR.
For instant purchases at a deposit time of zero minutes, you can access the KuCoin exchange. KuCoin offers trading pairs with USDT, BTC, and ETH. 
Our opinion on Dash (DASH)
The performance of Dash has been solid in achieving its goal to become the most user-friendly and scalable payments-focused crypto asset in the space. With secure and near-zero fees payments, Dash offers financial freedom to small and large businesses alike. Very few decentralised payment solutions have the capacity and bandwidth to support the wide variety of use cases that Dash does. 
Apart from excelling in utility value, Dash has also been a great performer in innovation. Its game-changing features, such as a two-tier network with incentivised nodes and decentralised project governance, instantly immutable blockchain, and optional privacy with PrivateSend have helped it grow fast and expand to cover a lot of use areas. The currency was at its lowest at $0.2139 (£0.1564) in 2014 but in 2021 reached an all-time high of $1,642.22 (£1,198.8). It can be reasonably expected that Dash will continue with this growth.