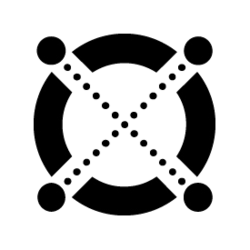 MultiversX (Elrond) price
EGLD
Offer available
23,776,639.826 EGLD
Total supply
31,415,926 EGLD
Capitalization
$1,032,664,089.73
ELROND: A BRIEF SUMMARY
Elrond (ELGD) is a blockchain that uses sharding to speed up the speed of transactions made over the network. Its smart contract execution platform is capable of performing 15,000 transactions per second, with a latency of six seconds and a transaction cost of USD 0.001. Elrond describes itself as a tech ecosystem for the new Internet, which includes FinTech, DeFi and theIoT. eGold or EGLD is the native token of the network, used for staking, to pay fees and to pay validators. Elrond was unveiled for the first time in August 2019, while its mainnet was launched in July 2020. Elrond was co-founded at the end of 2017 by brothers Beniamin and Lucian Mincu, and Lucian Todea.
WHAT IS ELROND (EGLD)?
Elrond (EGLD) is a blockchain that aims to create an efficient network of transactions on a global scale. It intends to achieve this by its protocol which uses innovative processes, Adaptive State Sharding, Secure Proof of Stake (SPoS) consensus and Battle of Nodes.
The Elrond project launched in 2017 in Sibiu, Romania led by its Benjamin Mincu.  Its goal is to completely redefine the public blockchain infrastructure with an emphasis on security, efficiency, scalability and interoperability.
It aims to achieve this through the Elrond blockchain which is based on three principles: Adaptive State Sharding, Secure Proof-of-Stake (SPoS) and Battle of Nodes.
Elrond's mission is to create a platform capable of meeting the global demand for transactions and helping connect the last 1.7 billion unbanked people. The Elrond network is accompanied by many masternodes that allow fast and low cost transactions. In addition, Elrond also accommodates decentralised applications (dApps) so there are use cases in the real world.
In just three years, the Elrond team has developed a network capable of processing up to 11,500 transactions per second (compared to only five to seven transactions for Bitcoin or 15 for Ethereum).
With a user-friendly interface, Elrond also wants to promote the mass adoption of blockchain technology all across the globe.  Notably, Elrond's code is open source and can be verified by anyone on GitHub.
Elrond is the result of a team of entrepreneurs, engineers and researchers with technical backgrounds at Intel, Google, Microsoft and blockchain backgrounds, including having been part of the leadership team of NEM.
In September 2020, Elrond announced its mainnet and therefore a migration away from its ERC-20 and BEP2 ERD token to a new crypto called eGold (EGLD). The rate of exchange was 1,000 ERD for one EGLD.
With this introduction out of the way, what makes Elrond and EGLD stand out from others already on the market?
What is Elrond (EGLD) for ?
Throughout 2020 and continuing into 2021, Elrond was busy developing partnerships and bringing out new products and services. All with the goal of helping people across the world unbank themselves and as their leader put it in a tweet on 29th January 2021 provide "new value creation tools […] that could actually enable the entire economy to grow by [..] 10 – 100x."
With its high bandwidth, low latency financial system, coupled with decentralisation it is accessible to anyone from anywhere in the globe. So see it as a more successful version of Elon Musk's baby PayPal.
One of these releases was Elrond's digital wallet and global payments app Maiar. It was launched in January 2021 and it further proves the fact that Elrond is serious about making crypto accessible. Maiar is a smartphone app that makes it easy for Joe or Josephine Bloggs to get their hands on blockchain technology.
The Maiar is constantly being updated and will end up supporting cryptocurrencies such as BNB, BTC and ETH. You will be also able to stake your EGLD on there to earn staking rewards and watch your eGold wealth grow. Don't forget the ultimate use case of an app is a card that you can spend your eGold with, this too will be possible in 2021.
There are endless possibilities for Elrond and Maiar from NFTs to aiding driverless cars and the Mars mission. Mincu sums up perfectly what Elrond is to the crypto space: "What Bitcoin was to the cypherpunks and Ethereum was to developers, Elrond will be to the simple internet user!"
There are only 100 million users in the crypto and blockchain market, yet there are almost eight billion people on the planet. Mass adoption is what Elrond and Mincu are excited about. It is their project that they think will take the world by storm, after already taking the crypto space by storm.
How to buy eGold tokens?
EGLD can be bought directly on the Maiar app but is not available on Coinbase & Kraken. However, we recommend to purchase eGold on Crypto.com or Binance. If you have not used either of these exchanges before be sure to read our guides on how to buy cryptocurrency in our Ultimate Buying To Guide section. Also use the code TCT50 when signing up to Crypto.com to get a free card and $25 or set up a Binance account and get discounts on your trading fees. 
On Crypto.com you can buy EGLD using BTC, USDT or their native token CRO. Simply click on Trade then Buy.
You then need to use the search bar to find EGLD, once you have clicked on it and selected Crypto Wallet, choose either BTC, USDT or CRO clicking buy once you have picked your desired amount. You then have 15 seconds to Confirm the trade!
On Binance, you can buy EGLD with either BTC, USDT, BUSD, euros or Binance's native token BNB. You can also trade EGLD on the futures tab, but we do not recommend doing this if you are just starting out. Why not look at our beginners section to learn the crypto basics?
Once you have found your chosen pairing i.e. EUR/BTC through the Markets tab at the bottom of your app, click BUY. Then you can choose the price you wish to purchase EGLD at and the total amount you wish to spend in the cryptocurrency you have chosen (in this case BTC). Once this has all been decided, click Buy EGLD. Your order has been submitted, if you have chosen a market order it will be executed immediately. However, if you chose a limit order your order will only be executed once the said price has been reached.
What's our opinion on Elrond (EGLD)?
While Elrond's goals are very ambitious this is exactly what the crypto space wants to see: ambition. Back in 2017 when Elrond first started not many people could have imagined that Elrond would have come so far. Yet today, it is clear to see that the team behind Elrond, led by Beniamin Mincu, is serious and hardworking.
For these reasons, it is unsurprising to see that at the beginning of 2020 EGLD reached all-time highs, exploding ten times from a local low in late 2020. With more and more features being added to its Maiar app, will its rally continue through 2021? Only time will tell – DYOR and invest only what you can afford to lose!