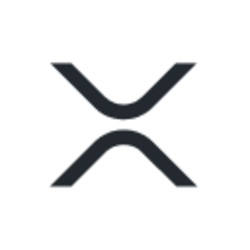 XRP price
XRP
Volume 24h
$433,521,260.00
Offer available
45,404,028,640 XRP
Total supply
100,000,000,000 XRP
Capitalization
$18,275,897,487.83
RIPPLE: A BRIEF SUMMARY
Ripple (XRP) is a cryptocurrency native to the RippleNet digital payment platform, itself based on the XRP Ledger. RippleNet is managed by Ripple (the company). XRP was created to be a faster, cheaper, and more scalable alternative to other cryptocurrencies – and traditional money payment platforms such as SWIFT. Ryan Fugger came up with the idea for RippleNet in 2004, before it was taken over by Jed McCaleb and Chris Larson in 2012.
RIPPLE: A BRIEF SUMMARY
Ripple (XRP) was one of the first altcoins – cryptocurrency projects that came after Bitcoin – to emerge, and for a very long time it remained in the top three highest cap digital assets. XRP is designed to help financial institutions speed up money transfers and already has a functional solution that allows this. Betraying the initial spirit of cryptocurrencies by some accounts, because the company works hand in hand with banks, Ripple remains a very popular digital asset that enjoys the support of many crypto investors.
To make its protocol work, Ripple developed its own algorithm, called the Ripple Protocol Consensus Algorithm (RPCA), which frees itself from the huge energy expenditure associated with a verification algorithm such as the proof-of-work used by Bitcoin. However, this does not make it a fully decentralised system, because half of the validators needed to run the whole network actually belong to the company!
Ripple has partnered with hundreds of different banks and the Swift payment system, which uses technology developed by Ripple to process some of its transactions. 
Although Ripple is not highly rated by crypto maximalists, it is still one of the only companies in the blockchain industry that has been able to use this new technology to create a useful and fully operational product for the general public – accelerated bank transfers.
What's Ripple for?
As mentioned above, Ripple improves the speed of interbank transactions, a system that until now has been quite long and relatively expensive. It was not uncommon for money transfers to last several days and for transaction fees to be quite high, especially when it came to international payments outside the Single Euro Payments Area (SEPA).
To briefly map out how these money transfers work on the Ripple protocol, we will have to take a few shortcuts, but we will clearly explain the process for you. 
When a financial organisation wants to transfer money to another financial organisation, it must obtain XRP tokens. Once these tokens are in their pocket, they have the ability to quickly transfer them to the second party by passing them through the Ripple blockchain, which is capable of processing up to 1,500 transactions per second and processing each transaction in three to four seconds.
This allows value to be transferred very quickly between two banking institutions, even if they have to follow strict procedures to make such a transfer. In fact, banks cannot really afford to buy XRP tokens as they see fit, because they cannot act as a free individual – they have their own rules and procedures to respect. 
The technical details are much more complex than that brief explanation, but it gives you a rough idea of how Ripple works, even if there are now a few alternatives that can work without the XRP token.
The XRP token only serves as a crutch for these kinds of exchange, although in rare cases it can be used as a means of payment. Unlike BTC, which must be mined to create new tokens, the entire supply of XRP was created in one fell swoop when the project launched in a process called pre-mining, with a total of 100 billion tokens made available. Currently, only 45 billion of these tokens are in circulation, Ripple Labs having placed the remaining 55 billion in cryptographic storage – a move that worried some investors in May 2017.
How to buy XRP?
Because of its large capitalisation, Ripple has long been one of the few cryptocurrencies to be able to be bought directly on an exchange site for fiat currency (pounds, dollars, etc.). You do not have to go through an intermediary such as Bitcoin or Ethereum, and then exchange one of these digital assets for XRP.
However, after a subpoena by the U.S. Securities and Exchange Commission (SEC) in December 2020, some exchanges decided to withdraw XRP from their offering, so as not to expose themselves to SEC sanctions as well.
Even so, Ripple remains available on a wide range of platforms and it will not be difficult for a savvy investor to successfully acquire it. Nevertheless, be careful not to use any old exchange site, as the cryptocurrency industry is, unfortunately, still riddled with scams.
To avoid any risk, we advise you to only use one of the exchanges we recommend, as these are platforms that we use ourselves for our transactions and that we have thoroughly tested to ensure their reliability.
What is our opinion on Ripple (XRP)?
While the crypto community's opinions are polarised with regard to Ripple, our opinion is a little less so. If we consider what Ripple has been able to accomplish using blockchain technology, it is undeniable that it outperforms 99% of other projects that are simply empty shells without any functional product.
Of course, we agree with some of our readers who believe that Ripple betrayed the original spirit of cryptocurrencies, which seeks to get rid of traditional finance, because the company provides very powerful tools to banks to allow them to accelerate the speed of their transactions.
Nevertheless, the fact remains that the blockchain has multiple applications and that projects based on this technology will never please everyone. However, as crypto enthusiasts, we are really pleased that a company has managed to use the blockchain to develop a product that is not just functional, but useful to society.
To learn more about our full opinion on the subject, we invite you to consult our opinion on Ripple (insert link to the article when it is published) which will explain in more depth what we think of the project.