DogePound, gotta catch 'em all: OVR organizes a mega treasure hunt for you to win big
Wed 13 Oct 2021 ▪ 14h00 ▪
4
min read — by
Whether you are a day-one fan of NFTs, an augmented reality expert , or a newcomer to the space, this great game is for you!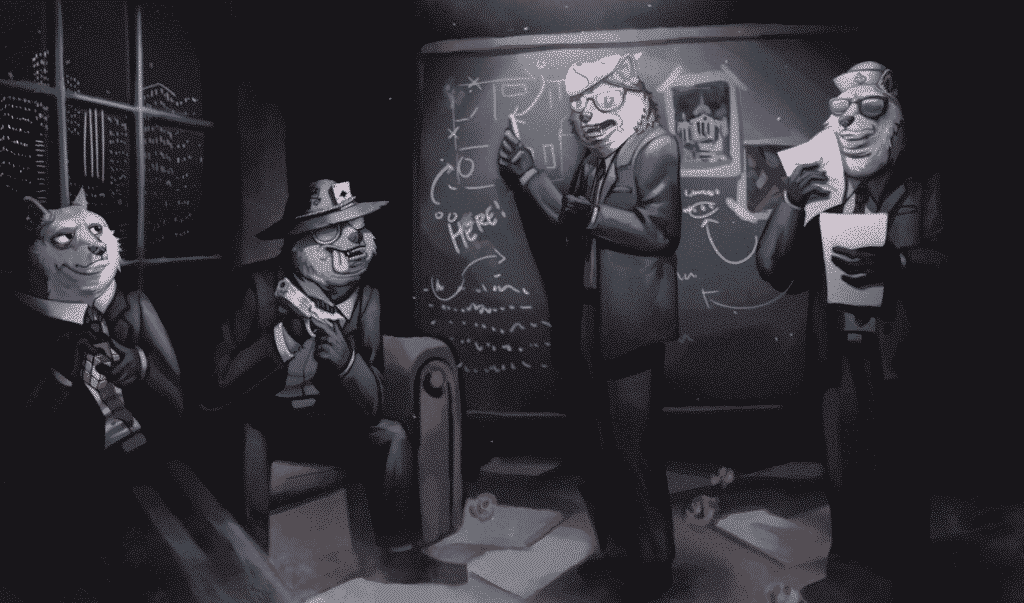 You've missed the train to The Pokemon Go era? Don't panic, OVR and TheDogePound are launching an exclusive treasure hunt where you can win some tremendous prizes. The game has already started and will last until October 26th, so place your bets!
Note: This article is presented by OVR. Crypto investments are inherently risky,  please conduct your own research, and invest only within your financial capabilities. This article does not constitute an incentive to invest.
The giant treasure hunt and attractive prizes: welcome to the OVR and DogePound virtual world. 
The Doge Pound, does the name tell you anything? 
You guessed it, this NFT project is based on the Shiba Inu dog breed that is also the mascot for Dogecoin, which happens to be Elon Musk's favourite cryptocurrency. Its trading volume has exploded recently for a number of reasons, so these exquisite Shiba Inus are sure to rise in value, especially considering we're in the middle of an NFT craze. The team behind the project has recently introduced the launchpad concept that is set to disrupt the NFT space. It is also planned to launch a native token that will have utility in multiple launchpad projects. If all goes well, it has the potential to be very valuable, and The Doge Pound (TDP) NFT holders will be the ones to benefit the most. 
So what OVR offers you is to go on an incredible Pokemon Go-like treasure hunt for DogePound. The concept is simple, you have 15 days to go hunting for DogePound, and the rewards are: 
1st — The Doge Pound NFT + Doge Pound Puppies NFT worth $15,000 or more
2nd — Doge Pound Puppies NFT worth $2,500 
3rd — $500 worth of ETH from The Doge Pound on Twitter
All you need to do is download the OVR app, available for Android and iOS, and then go hunting for Doggies between 11th and 26th October. You will see that it's easy to use, but be careful! It's just as easy to get stuck in the world of virtual reality, so be careful when you enter! 
To have a taste of the challenge and to prepare yourself for the best, click on this link, and get ready to catch them all.
OVR — who is behind the project?
OVR stands for Over The Reality, and has already had the opportunity to be presented on Cointribune because we are fond of this project. It's the first worldwide open-source augmented reality platform powered by the Ethereum blockchain. It offers users a new way of seeing the world and has grown at a phenomenal rate since its inception.
Beyond its primary function, OVR is going to accelerate its development around the NFT and metaverse interoperability by opening the borders of a new "blockchain" world. OVR is, above all, an infrastructure that can host gamification for all NFT projects and be part of Play2earn. 
Now, you can easily bring your digital assets into your OVRLands and view NFTs in virtual reality. Better yet, the treasure hunt ahead makes it possible to geolocate your NFT Doggies, represent them in virtual reality, and then capture them as NFTs. 
If you want to enter the 4th dimension, do not miss out on this new treasure hunt game organised by OVR and TheDogePound, or you risk regretting it later!
Recevez un condensé de l'actualité dans le monde des cryptomonnaies en vous abonnant à notre nouveau service de newsletter quotidienne et hebdomadaire pour ne rien manquer de l'essentiel Cointribune !
Passionné des technologies Blockchain et des cryptomonnaies depuis plusieurs années, je crois fermement à l'adoption massive qui arrive. Toujours à l'affût des dernières tendances sur le marché des cryptomonnaies, je prends plaisir à partager avec vous tous ses secrets !
DISCLAIMER
The views, thoughts, and opinions expressed in this article belong solely to the author, and should not be taken as investment advice. Do your own research before taking any investment decisions.