Ethereum and the rise of the challengers: Who will rule Layer 1?
Mon 14 Aug 2023 ▪
8
min of reading ▪ by
Getting informed
▪
Since its launch in 2015, Ethereum has enjoyed a remarkable rise. The platform has established itself as the crypto ecosystem's benchmark for Layer 1 infrastructure. The company's leadership is nevertheless significantly contested. Indeed, with the increased dynamism of the technology market globally, new Layer 1 projects are regularly emerging. Their ambition is to rival or even dethrone Ethereum in this sector. To achieve this, these initiatives propose technological improvements. They also provide enhanced scaling capabilities. Operational advances that generally translate into lower transaction fees for users. In short, they want to do better than Ethereum. But can they? The truth is, it's extremely difficult to predict with any certainty which project(s) will be able to supplant Ethereum. Admittedly, many of these crypto initiatives are not lacking in relevance. However, this is without taking into account the vast operational network that Ethereum has built to establish its market dominance. With that in mind, we'll take a closer look at Layer 1 blockchain technology and the particularities of the one developed by Ethereum. We'll then compare some of the crypto industry's most popular Layer 1 projects with Ethereum's.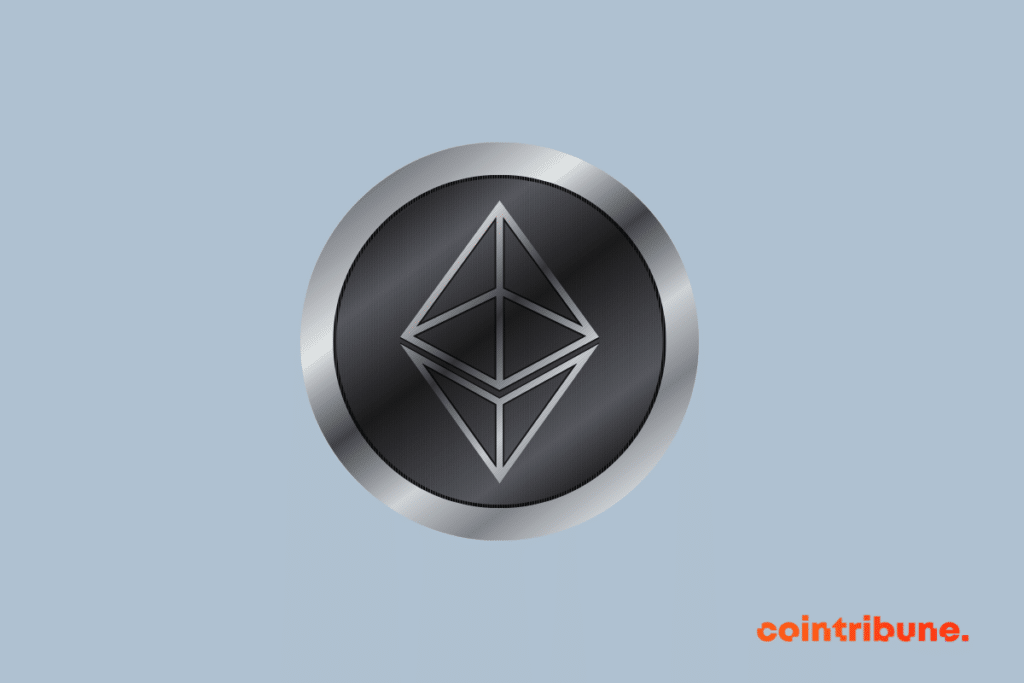 A look back at the Layer 1 concept
To assess whether Ethereum's Layer 1 could be surpassed by other projects, it's vital to understand its meaning and role within the blockchain ecosystem.
Layer 1, often abbreviated to L1, is the very foundation of blockchain. It is the main blockchain that functions autonomously, without depending on other systems for its operation. It is this independence that distinguishes it from Layer 2 solutions, which are built on top of Layer 1 to enhance scalability and performance without modifying the underlying blockchain.
Layer 0, on the other hand, is the underlying infrastructure layer that facilitates communication between different blockchains. It is a network of networks that enables Layer 1 blockchains to communicate with each other.
Layer 1 blockchains have their own network of validator nodes responsible for validating transactions and blocks. They also use specific consensus mechanisms, such as Proof of Work (PoW), Proof of Stake (PoS) or Proof of Authority (PoA), to guarantee network security and integrity.
Iconic blockchains such as Bitcoin, Binance Smart Chain (BSC) and Ethereum all operate as Layer 1, each with its own token, which serves as the fuel for transactions and interactions within its ecosystem.
So what distinguishes Ethereum's Layer 1 from other first-layer blockchains?
Singularity of Ethereum Layer 1
Ethereum, as a Layer 1 project, occupies a prominent place in the cryptocurrency ecosystem, and for good reason. Its platform is distinguished by unique features that have redefined the possibilities offered by blockchain technology.
One of Ethereum's major innovations is the introduction of smart contracts. These autonomous programs run automatically as soon as predefined conditions are met, without the need for human intervention.
Thanks to smart contracts, Ethereum has facilitated the development of decentralized applications (dApps). This has reduced dependence on traditional intermediaries, broadening the range of services available in the crypto ecosystem. In addition, Ethereum has played a crucial role in promoting interoperability between different blockchain platforms.
While remaining true to its principles of decentralization, Ethereum is constantly seeking solutions to scale-up challenges, in order to satisfy a rapidly growing and demanding community.
However, despite its leading status, Ethereum faces major challenges, particularly with regard to network scaling and high transaction costs. These challenges underline the importance of constant evolution of the platform. Other Layer 1 projects are emerging with innovative proposals, seeking to fill Ethereum's gaps while offering new functionalities.
Layer 1 projects competing with Ethereum
The cryptocurrency industry is full of Layer 1 blockchain projects. Given the multitude of offerings available, it would be tedious to cover them all here. However, by observing current trends in the sector, several of them seem to be gaining credibility and could potentially rival the current leaders.
Take Cardano, founded in 2015 by Charles Hoskinson. He often describes his project as an "enhanced version of Ethereum". Focused on innovation, Cardano is a decentralized blockchain based on proof-of-stake (PoS). It offers developers the possibility of creating smart contracts, while guaranteeing fast, low-cost transactions. One of Cardano's notable achievements is the Ouroboros protocol, the first peer-verified blockchain protocol, ensuring decentralization, security and scalability.
Ripple (XRP) is a major player in the cryptocurrency ecosystem. Although Ripple is not a Layer 1 blockchain per se, its network, RippleNet, was designed to facilitate fast, low-cost international money transfers between banks and other financial institutions. Despite recent legal disputes that could influence the price of XRP, its native asset, Ripple continues to stand out. Unlike other cryptocurrencies, XRP is not mined, but uses a unique distributed consensus mechanism to validate transactions.
Solana is also a major player among Layer 1 projects. As a public, open source blockchain, it encourages the development of smart contracts, NFTs and dApps. Solana stands out for its hybrid consensus model combining proof-of-history (PoH) and a PoS synchronization engine. This combination enables Solana to achieve an impressive transaction rate of 65,000 TPS, well above Ethereum's 15 TPS. It's worth noting that technology giants such as Apple, Google and Microsoft are backing the project.
Other Layer 1 projects such as Polkadot, Everscale, Stellar, Avalanche, Algorand, Solar Network, Kadena and Cronos are also gaining in popularity. Each of them has unique features that attract the attention of investors. But can they overtake Ethereum? It's not impossible. Competition in the crypto industry is fierce. In this context, only continued innovation and sustained adoption will determine the future market leader. For the time being, we have to acknowledge Ethereum's hegemony. It is supported by a vast ecosystem of developers, users and existing projects.
Conclusion
Ethereum, as the pioneer of smart contracts and dApps, has long dominated the Layer 1 blockchain landscape, but the emergence of innovative projects such as Cardano, Solana and others shows that there is real competition for this leadership position. Each of these projects brings unique solutions to today's blockchain challenges, whether in terms of scalability, security or energy efficiency. So, who will be the next king of the Layer 1 protocol? Only time will tell. What is certain is that competition stimulates innovation, and this can only be good for the entire crypto ecosystem.
Receive a summary of the news in the world of cryptocurrencies by subscribing to our new daily and weekly newsletter service so you don't miss any of the essentials of Cointribune!
Diplômé de Sciences Po Toulouse et titulaire d'une certification consultant blockchain délivrée par Alyra, j'ai rejoint l'aventure Cointribune en 2019. Convaincu du potentiel de la blockchain pour transformer de nombreux secteurs de l'économie, j'ai pris l'engagement de sensibiliser et d'informer le grand public sur cet écosystème en constante évolution. Mon objectif est de permettre à chacun de mieux comprendre la blockchain et de saisir les opportunités qu'elle offre. Je m'efforce chaque jour de fournir une analyse objective de l'actualité, de décrypter les tendances du marché, de relayer les dernières innovations technologiques et de mettre en perspective les enjeux économiques et sociétaux de cette révolution en marche.
DISCLAIMER
The views, thoughts, and opinions expressed in this article belong solely to the author, and should not be taken as investment advice. Do your own research before taking any investment decisions.