How to invest in the crypto market smartly? Let's talk about FLy Launchpad
Tue 15 Feb 2022 ▪
10
min of reading ▪ by
By 2027, the expected market cap for cryptocurrencies will be $24 trillion, equivalent to 10% of global GDP. So, we can clearly say that digital assets are booming. Cryptocurrencies are used by various companies. For example, in the financial and technology sectors. Tesla and Square have invested $1.5 billion and $50 million in Bitcoin, respectively, while giants like J.P Morgan, Citigroup, Wells Fargo, and PNC are implementing blockchain to have the infrastructure to support various digital assets.
On June 2021, the number of global crypto users reached 221 million, up from 66 million in May 2020. In 2021, we saw very strong months of rising user numbers from January to April, as institutions like PayPal, MasterCard, Visa, and MicroStrategy announced they would support crypto. All these newcomers to the crypto market want to profit: all retail traders want a quick buck and institutional investors search for stable income and unicorn projects.
Along with the growth of users, many new projects are coming to the crypto market. All new projects face the problem of searching for primary investors and creating FOMO and a strong community.
The needs of both these types of crypto market players can be met by taking part in IDO on special launchpads.
Taking part in an IDO can be lucrative for investors most of the time, but at certain times it can be quite tricky searching for the new x100 crypto gem.
What is the crypto launchpad platform?
Launchpad allows investors to invest their assets in early stage new crypto startups before they go public.
To understand how Launchpad works, you first need to understand how young crypto startups raise money for their projects.
– A startup launches a new product or service that they want to develop.
– They create a token that will be an essential part of their platform.
– This token is sold to early investors to raise money.
– The token is issued on the public market. – Investors who bought a token at the lowest price and got into the project at an early stage make more money than those who got in at a later stage.
Is an IDO always profitable?
Unfortunately, the answer to this question is no. Pre-sale & IDO investors are sometimes left holding worthless tokens.
The price of a just-released coin is very volatile, so money can be made or lost within minutes, hours, or days. Users have to decide what investment they want to risk, taking part in token sales.
As examples of the cases with such situations, look at Crypto Puzzles IDO results with -92,8% ROI and Algo Painter with -82,8%.
It happened for various reasons, such as a developer failing to provide liquidity or initially providing the liquidity only to later remove it (this is called "rug pulling").
What is a rug pull?
A rug pull is a situation where crypto developers abandon a project and make off with investors' funds. Rug pulls sometimes happen in the DeFi ecosystem, especially on DEXs, where malicious individuals create a token, list it on a DEX, and pair it with a leading cryptocurrency like Ethereum.
But once a significant number of investors swap their ETH for the listed token, the creators then withdraw everything from the liquidity pool, driving the coin's price to zero.
How to ensure you don't fall victim to a rug pull?
Decentralized exchanges such as Uniswap algorithmically determine the prices of tokens in a pool depending on the balances. Check the project's liquidity in its pool before you invest and check if there is a lock on the token's pool for a certain period. It's not possible to do this all the time, because not every project adds liquidity to the pool before an IDO.
Even if the project looks reliable and worthy, even if it has well-known investors and companies, it doesn't guarantee positive results. The coin's creators may even create temporary hype around Telegram, Twitter, and other social media platforms and initially inject a substantial amount of liquidity into their pool to cultivate investor confidence and to drive FOMO that leads more people to invest in the token.
How to protect the customers and investors from an IDO's risks?
Driven by the principles of complete transparency and understanding investors' needs, the FLy team has developed a Launchpad platform that provides its users with high risk protection within the volatile space of DeFi investing. The FLy ecosystem, powered by its utility token Franklin (FLy), serves as the fuel that powers the platform. FLy is a utility token with an actual purpose: hold FLy Tokens to get access to the Launchpad and risk-free IDO, which is a distinguishing feature compared to other launchpad platforms. FLy token holders also get access to such solutions as Copy Trading for API trading produced by quantitative trading algorithms, FLyDEX for traders, and solutions for the FLy token, such as staking and farming, a network bridge, and more to come.
Risk-free IDO on the FLy platform. Case study.
As we had mentioned previously, an IDO can be risky for investors. That's why it's extremely important to take part in this investment type using the right platform, one that ensures maximum benefits for its community of investors and protects its customers.
As an example, on August 5th, 2021, a project called CFL365.Finance had an IDO for its token on the FLy Launchpad platform. The IDO was fully deposited within 30 minutes of starting and closed with a gained deposited amount double of what was necessary. But unfortunately, the $CFL365 token performance didn't suit the risk management profile.
FLy cares about the community and to keep the community in profit, it stopped token distribution. To ensure the FLy community from losses, all USDT tokens that took part in the IDO were unlocked.
Moreover, FLy Launchpad participants got an airdrop in $CFL365 tokens for free according to the FLy token amounts in their wallets. The FLy launchpad is risk free, so the team doesn't leave their community without refunds in case of poor project performance.
About Fly Launchpad
FLy Launchpad helps and advises project teams on how to best attract communities and increase the number of investors for a successful launch of their token. The launchpad provides a full fundraising service, starting from advisory to post-listing, marketing, and market-making support.
The FLy team is looking for strong projects with a unique and innovative vision in the crypto space.
The FLy community enjoys the opportunity to invest in high-quality projects with good conditions, which are like pre-seed and seed institutional rounds.
FLy Launchpad offers completely risk-free IDOs and creates a win-win situation for both projects and investors.
So, let's talk about how FLy Launchpad works:
1. FLyECO gathers projects from the market and its network of institutional investors.
2. If a project qualifies, attracts investment by famous VCs, has an excellent reputation and market potential, this project can have an IDO on the FLyECO launchpad platform.
3. Once the project is approved for launch on the launchpad, it provides FLyECO with tokens for the IDO.
4. Community members can then place bids for the amounts they want to invest. Based on the bids, FLyECO computes and announces the amount allocated to each participant.
5. An autonomous process, where a confirmed amount of funds are sent to the IDO (project) follows this and we distribute the project tokens among the participants.
6. Once an investor has added funds to the FLy Launchpad pool, FLy's team monitors the token price after listing. If the token price at listing isn't sufficiently higher than the IDO price, FLy Launchpad makes a full refund (+ project tokens) to launchpad participants! Yes, it's unique and risk-free!
How can I take part in the FLy launchpad risk-free platform? What are the requirements?
Requirements are pretty simple and affordable – just hold at least 10 000 FLy tokens. These Fly tokens can be invested in FLy Staking or FLy Copy Trading.
Moreover, FLy Launchpad has a simple tier system:
If a user holds from 10 000 FLy to 50 000 FLy, they can take part in IDOs.
If a user holds from 50 001 FLy to 200 000 FLy, we guarantee the minimum allocation in a risk-free IDO.
If a user holds from 200 001 FLy to 500 000 FLy, we guarantee the maximum allocation in a risk-free IDO.
If a user holds over 500 001 FLy, they become whitelisted in a risk-free IDO.
New projects can raise millions of USDT within a few hours and yield excellent results for early investors. FLyECO has envisioned a computation system that rewards early users on the platform, thus, it is a value that FLyECO actively pursues. Nevertheless, the platform doesn't create high entry barriers for latecomers. A full list of recent and upcoming IDOs is available at the official FLy Launchpad website.
Maximize your Cointribune experience with our 'Read to Earn' program! Earn points for each article you read and gain access to exclusive rewards. Sign up now and start accruing benefits.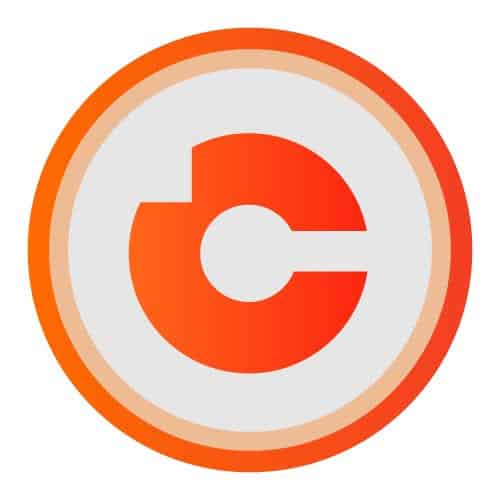 It seems to me that crypto is a new financial opportunity that it would be a shame to miss out on. Being financially literate and knowing the ins and outs of crypto, this area is now a must. I am glad that I can help by sharing my knowledge.
DISCLAIMER
The views, thoughts, and opinions expressed in this article belong solely to the author, and should not be taken as investment advice. Do your own research before taking any investment decisions.