Is bitcoin (BTC) on its way to $50,000?
Fri 24 Mar 2023 ▪
3
min of reading ▪ by
▪
Trading
Raoul Pal, CEO of Real Vision, was interviewed by Anthony Pompliano on YouTube. It was an opportunity for him to update his outlook on the leading crypto. Pal predicts a rally for bitcoin (BTC).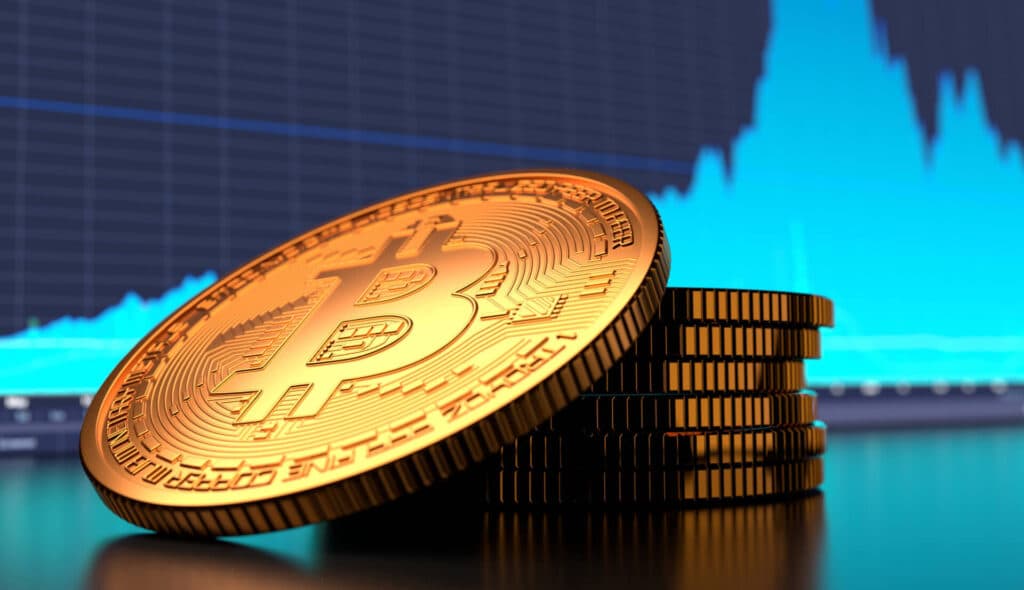 A 5-figure price followed by a 6-figure value for bitcoin (BTC)!
Raoul Pal, who had predicted a huge rise in the crypto market in 2024, is expecting a massive rally in the Bitcoin market. He explained that the price of BTC could increase by almost 80% in less than a year. Specifically, he expects an increase to $50,000 for the leading crypto. He said that this goal could be achieved in part due to short-term sales. Pal said that consumers have been wrongly betting on a drop in the value of the leading crypto.
On the other hand, the CEO of Real Vision believes that bitcoin will reach a six-figure price, in the long-term. He said, "Over time, does it take out $100,000, does it take it $250,000? Of course, it does. It's just a matter of when and the timing part is the red herring."
"You know if you've got a long enough time horizon and the trend rate of adoption and the rise in the price of the asset over time beats all other assets, you're under no motivation to do anything else but hold," he added.
Pal expresses disagreement with former Coinbase executive
Balaji Srinivasan, former CTO of Coinbase, made a prediction about Bitcoin recently. He stated that the price of BTX will reach $1 million within 3 months. Raoul Pal indicated that he does not agree with this prediction. "Srinivasan's got 0.0 chance of being right. But what he is doing is spending a million bucks or two million bucks on marketing what is an important concept. And I think that's fine," he explained.
The Real Vision CEO added, "I get it. My general thesis is the market is going to be squeezier than people expect. So I think we probably get to $50,000 faster than most people expect. Is it this year? Is it within 12 months? Probably." Raoul Pal has been making a lot of statements about the crypto market lately. In fact, last month he argued that bitcoin's great rival, ether, is "the true money of the Internet".
Receive a summary of the news in the world of cryptocurrencies by subscribing to our new daily and weekly newsletter service so you don't miss any of the essentials of Cointribune!
L'équipe éditoriale de Cointribune unit ses voix pour s'exprimer sur des thématiques propres aux cryptomonnaies, à l'investissement, au métaverse et aux NFT, tout en s'efforçant de répondre au mieux à vos interrogations.
DISCLAIMER
The views, thoughts, and opinions expressed in this article belong solely to the author, and should not be taken as investment advice. Do your own research before taking any investment decisions.