Musk and Tesla suddenly realise how Bitcoin (BTC) works
Thu 13 May 2021 ▪ 14h10 ▪
4
min read — by
Shortly after word spread of Vitalik Buterin's $1 billion (~£710m) donation to a COVID-19 fund in India, Elon Musk sought the spotlight. What could possibly be his motivation this time?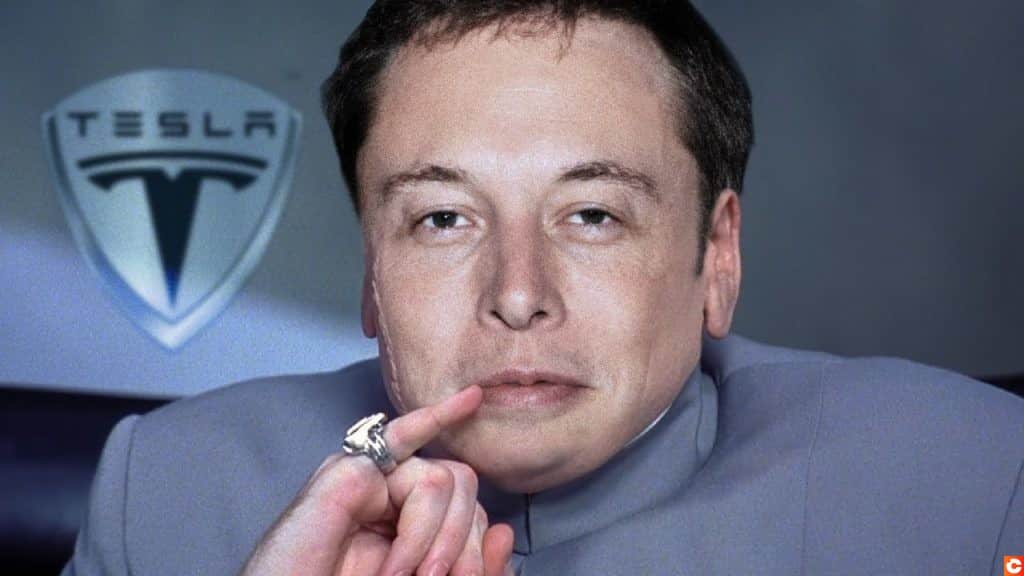 Musk no longer hides from market manipulation
Time of the crime: 23:06 GMT. Reason? Market manipulation or Bitcoin ignorance/naivety of the highest order. The suspect? A simple tweet:
For those not on social media:
"We are concerned about rapidly increasing use of fossil fuels for Bitcoin mining and transactions, especially coal, which has the worst emissions of any fuel," the billionaire wrote. "Cryptocurrency is a good idea… but this cannot come at great cost to the environment."
He went on to say that despite this, Tesla will not sell its bitcoins and will use it for transactions as soon as mining becomes greener. Musk also stated that they were on the lookout for greener bitcoins.
So what did we learn from this tweet? We found out that Tesla and Elon Musk have just learned how energy dependent the proof-of-work consensus algorithm is. As a consequence, they cannot accept this means of payment for their green and eco-friendly electric cars.
Yet, despite this revelation, Elon Musk assures us, Tesla will not sell its bitcoin… wow! Furthermore, this previously acquired BTC will be used as soon as the Bitcoin mining becomes greener. In the meantime, the company will turn to cleaner cryptocurrencies… surely not Dogecoin?
Suddenly, Musk's unassuming tweet a few days ago asking his Twitter followers whether he should accept Dogecoin as a payment for his Teslas. Is he trying to pump DOGE to a dollar?
But what is the SEC doing?
Having shared documents in the past demonstrating the low ecological impact of Bitcoin, it is inconceivable that Elon Musk and Tesla do not know the true impact and principle of mining. Nonetheless, Elon seems to have had an epiphany at a pivotal point in the week. Between congestion of several blockchains (BSC, Fantom, Ethereum etc.) over the last several days, regulatory pressure and Vitalik's donation, it only took a simple tweet to ignite the powder.
In the space of ten minutes from Musk's tweet, Bitcoin lost more than 6%, from almost $55,000 (~£39,000) to $51,630 (£36,660) on Binance. By the morning, Bitcoin and other altcoins continued to lose ground. At one point around 01:00 GMT Bitcoin dipped down to $46,200 (~£32,800). Bitcoin is now currently trading at around $49,800 (~£35,550).
Taps on a mobile phone that cause wild upwards and downwards swings in the crypto markets, all thanks to the emotions of one billionaire. One question remains: is the SEC turning a blind eye? Or is it, as the old adage goes, "no-one is about the law"… well except for the very rich that is.
Recevez un condensé de l'actualité dans le monde des cryptomonnaies en vous abonnant à notre nouveau service de newsletter quotidienne et hebdomadaire pour ne rien manquer de l'essentiel Cointribune !
Just your average global millennial embracing, and interested in, the future of money and finance. Excited by blockchain tech as well as fintech but have a special passion for DeFi and Yield Farming, what will this technological disruption bring next?
DISCLAIMER
The views, thoughts, and opinions expressed in this article belong solely to the author, and should not be taken as investment advice. Do your own research before taking any investment decisions.