Omer Adam: The first Israeli artist jumps into Web3 in collaboration with Stage 11!
Mon 05 Sep 2022 ▪ 13h00 ▪
8
min read — by
You may have noticed that the financial markets have been at a standstill for several weeks. In the midst of this quiet time, some people are taking their time to build the successes of tomorrow. This is particularly true for the Israeli singer Omer Adam, singer of the worldwide hit Tel-Aviv who has made his first steps in the Web3. We have had the opportunity to exchange a few words with him and to go over his collaboration with the French company Stage11.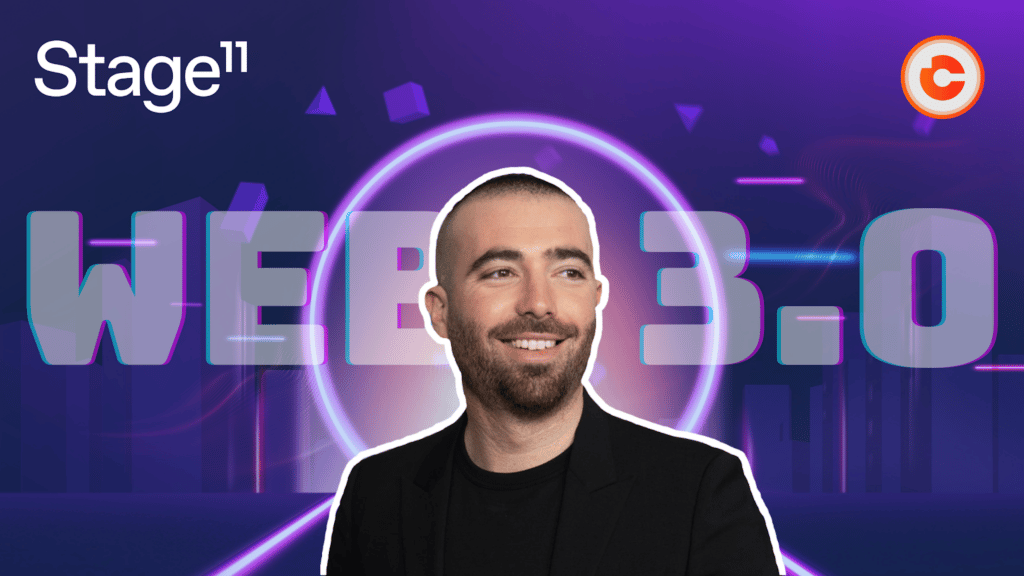 Omer Adam and Stage11
Omer Adam was born in North Carolina, USA and returned to Israel at the age of 3. At the age of 28, he has successfully broken every record ever known in the Israeli music industry
Inspired by pop music and Mizrahi rythms, Omer ADAM became Israel's most successful singer of all time, with over 1.4 Billion views collectively on YouTube and over 770, 000 monthly listeners on Spotify. In 2019, he made history being the first and only Israeli artist to Sell Out the "Yarkon Stadium"
The Stage11 start-up is one of the best initiatives when it comes to music innovation. Founded by Jonathan Belolo, this start-up reinvents traditional entertainment formats to make them more interactive and immersive. Based on the innovations brought by the metaverse, the public becomes both spectator and actor by diving into different musical experiences. The company recently raised a 5 million euro Seed Investment round and intends to disrupt the music industry.
First steps in the Web 3.0
Omer Adam recently created his avatar in collaboration with the french start-up, testifying to his infatuation for this revolution. During our exchange, the artist explained this decision by two main reasons. Firstly, the Israeli star says he has been a tech fan for a long time, convinced that an artist has to evolve with the times. Indeed, for Omer Adam, evolution is a tool of renewal for the artist as well as for the spectator. Introduced by a friend to the concept of NFT, the artist quickly fell in love with it and saw in this digital tool a way to unite a community through art. Omer Adam then invested in this universe, going so far as to have a Bored Ape Yacht Club NFT, the star's current icon on Instagram.
Omer ADAM has always been curious to discover new cultures to sustain his creativity and his art. He fell in love with Web3, discovering a way to share his art without limits. With his avatar, the Israeli artist can express himself in a timeless and universal way. In his words: "The metaverse represents for me the Next Level of social networks, offering a full immersion".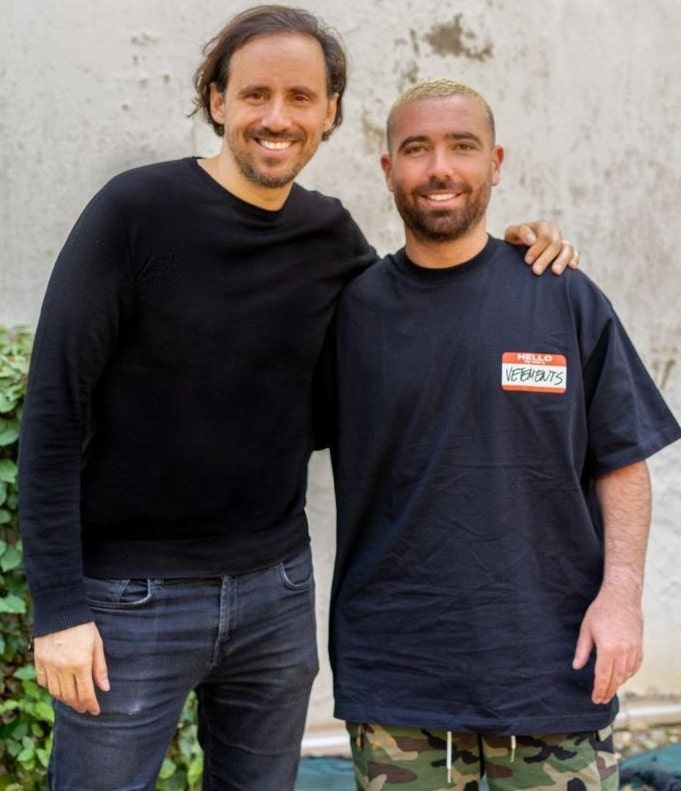 The collaboration with Stage11
We then questioned the artist about his collaboration with Stage11 and the origins of this project. The world-renowned DJ Martin Garrix was a key factor in this match-up, which was the result of various mutual contacts. After a conversation with the Founder and CEO of the start-up, Jonathan Belolo, the artist was impressed by the professionalism of the French company.
Several famous artists have also chosen to partner with Stage11, such as David Guetta, Akon and Snoop Dogg which has strengthened Omer Adam's desire to join the project.
The artist entrusted us with a few snippets of the discussions he had with Jonathan, who comes from an artistic family at the forefront of the french music industry. His father created the independent label Scorpio Music which created the Village People. As a result, he was immersed in the music industry from an early age and learned the dynamics and importance of artists interacting with their fans. For Omer Adam, this background is what guides Jonathan Belolo in the journey he is creating with Stage11.
The Israeli star seems to have perfectly understood the stakes of Web3 and its utility in the future. For Omer Adam, an avatar is the representation of an artist. The point isn't to replace the artist, but to sublimate him by letting him express his imagination without limits. To illustrate this point, Omer Adam gave the example of avatar collaborations between artists, which are easier to set up than physical concerts. The Israeli star is thus convinced that the metaverse and these technologies will enhance human creativity.
Making music more visible in Web 3.0?
To conclude this interview, we asked the artist about his key role in the emancipation of Web3 within the Israeli artists community. In his answer, Omer Adam indicated that he sees himself as an ambassador of this type of music on a global level. For him, Israel is a true startup nation and new generations of artists will quickly embrace Web3. Even if this transition will take time, Omer Adam said he was delighted to open the way towards a new cultural arc with his collaboration with Stage11.
Omer Adam has invested a lot of time in the creation of his avatar and this whole universe with his teams. While traveling to the studios of Stage11 in Paris and Los Angeles, the artist also took the opportunity to shoot the music video for his latest song, proving his dedication. Currently, the artist and the teams are working hand in hand to put together two songs and a show that will be announced very soon. Another good news regarding this collaboration with Stage11 should also arrive soon, but it's kept secret for the moment. To not miss any announcements, be sure to follow the artist and Stage11 on Instagram and their official websites.
About Stage11:
Stage11 is a technology startup leveraging cutting-edge technology to reimagine music for the metaverse. With a core leadership team from the gaming, fashion, and music industries, the team is building platforms and services centred around Immersive Gameplay, Blockchain, and Mixed Reality that enable artists, brands, creators, and fans to co-create unique digital experiences & content in a new multi-platform music metaverse.
Stage11 has headquarters in Paris and Los Angeles to support a distributed team of 34 designers, engineers, artists and business leads spread across 10 countries on 3 continents.
Every World's a Stage
Recevez un condensé de l'actualité dans le monde des cryptomonnaies en vous abonnant à notre nouveau service de newsletter quotidienne et hebdomadaire pour ne rien manquer de l'essentiel Cointribune !
L'équipe éditoriale de Cointribune unit ses voix pour s'exprimer sur des thématiques propres aux cryptomonnaies, à l'investissement, au métaverse et aux NFT, tout en s'efforçant de répondre au mieux à vos interrogations.
DISCLAIMER
The views, thoughts, and opinions expressed in this article belong solely to the author, and should not be taken as investment advice. Do your own research before taking any investment decisions.