One Bitcoin For Christmas, an NFT collection to get you 1 Bitcoin (BTC) under the tree!
Wed 08 Dec 2021 ▪
7
min of reading ▪ by
One Bitcoin (BTC) is currently trading at around $49,000, and the recent increase in the largest crypto's price has made owning even 1 Bitcoin almost unattainable for us mortals. Outside the crypto community, Bitcoin and other cryptocurrencies are still not fully understood and are therefore even less palpable. The One Bitcoin for Christmas NFT series (1B4C) decided to democratise Bitcoin through NFTs by making it more accessible, both visually and physically. What's more, holding one of these NFTs will allow one lucky person to add a real Bitcoin to their crypto wallet! We'll explain everything about this exciting project of the Christmas season closing 2021 under the sign of Bitcoin, crypto, and unprecedented NFT popularity!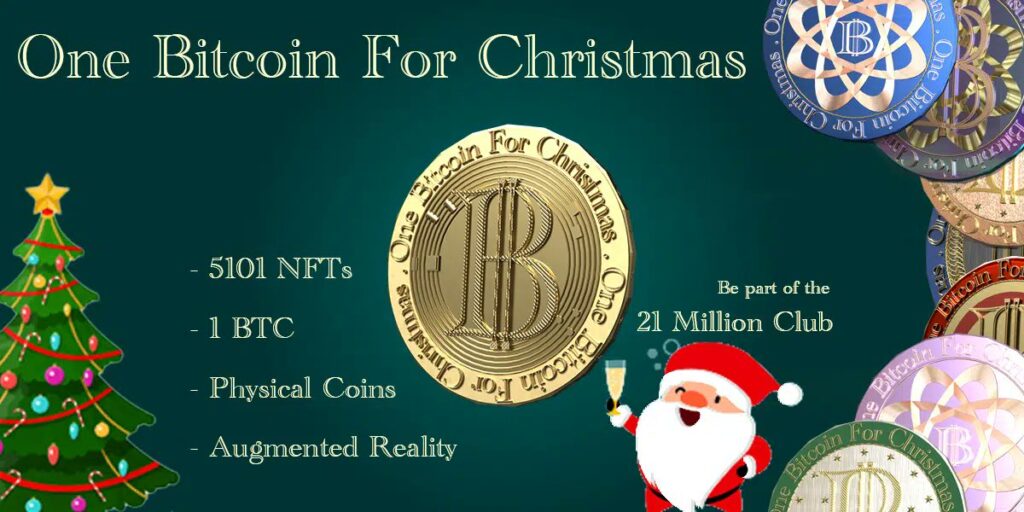 The project's origins
When discussing Bitcoin with his relatives, Tony Verschueren, the project's founder, quickly realised that the first thing that prevents newbies from adopting and buying Bitcoin is merely their misunderstanding of the terms of purchase. Indeed, his friends were quick to point out that Bitcoin was clearly beyond their reach, with 1 BTC currently trading at approximately $49,000! An idea that, obviously, is based on a false assumption that you can't buy less than one Bitcoin. 
Next thing you know, the idea of One Bitcoin for Christmas was born. So if your friends want an entire Bitcoin, the NFT 1B4C series can make their dream come true in the near future. The project's creator himself owns 1 Bitcoin, so he decided to give it away to one lucky person who will get a golden Bitcoin NFT, granting access to the ownership of a real Bitcoin through a smart contract. Apart from this golden Bitcoin, other 1B4C NFT holders can get uniquely designed Bitcoins in the form of 3D coins, viewable in real-time augmented reality. But things don't stop here, as each NFT holder can request to receive a 3D physical model of their one-of-a-kind BTC coin. With One Bitcoin For Christmas, you'll have everything you need to show Bitcoin to your friends from all angles! 
The details of the NFT collection 
One Bitcoin For Christmas is an artistic collection of 5101 NFT images of Bitcoin designed specially for the holiday, so that everyone could have a Bitcoin under the tree, or at least, an NFT version of it. 
Eleven unique designs representing a Bitcoin coin were created for the collection. Each design has unique materials, textures and colours. 
All NFT 1B4C holders will be able to request access to an .aero file allowing them to view their NFT coin in augmented reality on iOS. Finally, each holder will be able to have their 3D coin mailed to them in physical format. 
Among the 5101 NFTs, some designs are rarer than others. For instance, those who get one of 100 silver 1B4C NFTs will gain access to exclusive perks and a guaranteed whitelist for the upcoming WMIR project scheduled for Q1 2022.
Finally, the one and only golden Bitcoin from the collection is sure to make its future owner jump for joy! The ownership will be transferred through smart contracts to give the user 1 Wrapped Bitcoin (WBTC) on the Ethereum blockchain. Then,  they'll be able to convert it into BTC by exchanging it on an exchange of choice, either decentralised (DEX) or centralised (CEX). 
Roadmap and key dates 
The roadmap is scalable depending on the number of NFTs that will be sold during the mint of the 5101 NFTs 1B4C : 
10%: confirmed viability in the WMIR project.
30%: NFT holders will receive an .aero file to view the golden NFT 1B4C in augmented reality. 
50%: a guaranteed physical copy of your NFT.
80%: a unique .aero file sent upon request to all NFTs holders.
100%: a guaranteed physical copy corresponding to the design of your NFT.
Now it's time to take note of the key dates regarding the One Bitcoin for Christmas project, as 5101 is just as much! 
On Wednesday, 8th December, you'll have to invite 3 people to the project's discord within 24 hours. Completing this challenge will allow you to participate in the giveaway of one 1B4C NFT! 
On Saturday, 18th December, 1 NFT will be offered to a member of the Discord group who has reached level 5 thanks to great activity and a strong presence in the chat. 
From Wednesday, 22th December to Friday, 24th December, minting will be open to collect 1B4C NFTs at a price of 0.06 ETH (Ether).
On Friday, 24th December, a final giveaway will be organised for members who have gifted a 1B4C to somebody through a smart contract. Yep, you can offer a Christmas-themed NFT directly to one of your friends and democratise Bitcoin and NFTs at the same time. 
On Saturday, 25th December, the 1B4C collection will be revealed under the Christmas tree to the crackling of the fireplace. No matter what happens, there will definitely be a big winner who'll discover a golden NFT 1B4C in the box, allowing them to own an entire Bitcoin!
Conclusion; an NFT series not to be missed this Christmas! 
As you can see, the One Bitcoin For Christmas NFT series is not to be missed this holiday season. Providing access to NFTs with unique designs, augmented reality, and physical copies, it's a one in 5101 chance to win a Bitcoin worth almost $49,000 as of this writing. To follow the latest news of the project,  check out their Twitter and Discord!
Maximize your Cointribune experience with our 'Read to Earn' program! Earn points for each article you read and gain access to exclusive rewards. Sign up now and start accruing benefits.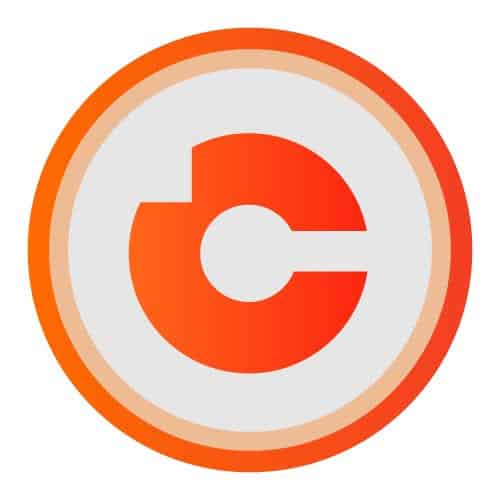 Trends are temporary. The blockchain isn't a trend; it's the future. I want to help as many people as possible understand it in a simple, clear and interesting way.
DISCLAIMER
The views, thoughts, and opinions expressed in this article belong solely to the author, and should not be taken as investment advice. Do your own research before taking any investment decisions.