ProShares to Launch First ETF Targeting the Performance of Ether
▪
Invest
Also to launch two groundbreaking ETFs that target the blended performance of bitcoin and ether.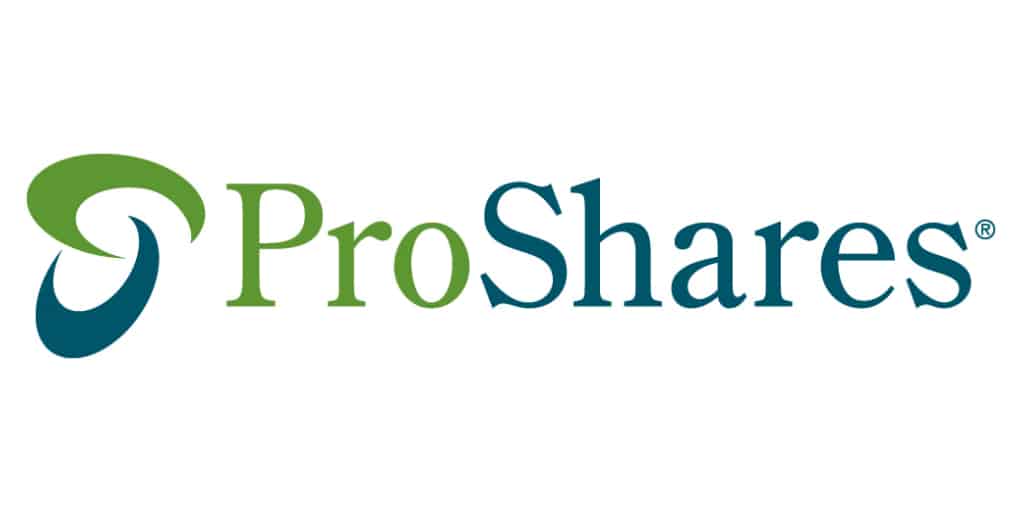 BETHESDA, Md.– ProShares, the global leader in crypto-linked ETFs, announces the launch on Monday, October 2, of the ProShares Ether Strategy ETF (EETH), the first ETF to target the performance of the cryptocurrency ether.  At the same time, ProShares is also launching two ETFs that each look to provide performance that corresponds to a blended return of bitcoin and ether.
EETH will be the first exchange-traded fund to seek results that correspond to the performance of ether. Ether, the native currency of the Ethereum platform, is the second largest cryptocurrency.
"We have seen substantial demand from investors for access to the performance of cryptocurrencies through ETFs with the success of our bitcoin-linked ETF, BITO, which was launched almost two years ago and has become the largest crypto-linked ETF in the world," said ProShares' CEO Michael L. Sapir. "Now, with the launch of EETH, investors who want to target the performance of bitcoin or ether through an ETF, with all of the structure's benefits, will not need to wait."
ProShares is also launching two ETFs that each offer investors exposure to the returns of both bitcoin and ether, the two cryptocurrencies that make up the dominant share of the cryptocurrency market. ProShares Bitcoin & Ether Equal Weight Strategy ETF (BETE) rebalances monthly to a 50/50 weighting between the two cryptocurrencies. ProShares Bitcoin & Ether Market Cap Weight Strategy ETF (BETH) rebalances monthly based on the market capitalization of bitcoin and ether.
"We believe that BETE and BETH are groundbreaking in that they offer investors the opportunity to target the performance of the two leading cryptocurrencies in their brokerage accounts through one transaction with a single ticker," said Sapir. "We are offering two weightings depending on an investor's desired exposure."
All three of these ETFs will be available to investors through brokerage accounts with no need for a crypto custodian, exchange account or wallet. These ETFs will be listed on the New York Stock Exchange.
"We think that many investors who are interested in cryptocurrencies but are concerned about custody risks, or who are challenged by the learning curve and complexities required to buy them directly, will be be attracted to our crypto-linked ETFs," Sapir added.
EETH, BETE and BETH expand ProShares' line-up of crypto-linked ETFs. In 2021, ProShares launched BITO, the first U.S. bitcoin-linked ETF which has gathered more than $2 billion of net inflows. In 2022, ProShares introduced BITI, the first U.S. short bitcoin-linked ETF.
All five ETFs invest primarily in ether futures, bitcoin futures, or in both. These futures trade on a regulated exchange and historically have had a .99 correlation to their respective cryptocurrencies, according to ProShares' research. The Funds do not invest directly in bitcoin or ether. 
About ProShares
ProShares has been at the forefront of the ETF revolution since 2006. ProShares offers one of the largest lineups of ETFs and, along with its affiliates, now manages over $60 billion in assets. The company is a leader in strategies such as crypto, dividend growth, and geared (leveraged and inverse) ETF investing. ProShares continues to innovate with products that provide strategic and tactical opportunities for investors to manage risk and enhance returns.
Maximize your Cointribune experience with our 'Read to Earn' program! Earn points for each article you read and gain access to exclusive rewards. Sign up now and start accruing benefits.
L'équipe éditoriale de Cointribune unit ses voix pour s'exprimer sur des thématiques propres aux cryptomonnaies, à l'investissement, au métaverse et aux NFT, tout en s'efforçant de répondre au mieux à vos interrogations.
Disclaimer:
The contents and products mentioned on this page are in no way endorsed by Cointribune and should not be construed as its responsibility.
Cointribune strives to provide readers with all relevant information available, but cannot guarantee its accuracy or completeness. Readers are urged to make their own inquiries before taking any action with respect to the company, and to assume full responsibility for their decisions. This article does not constitute investment advice or an offer or invitation to purchase any products or services.
Investing in digital financial assets involves risks.
Read more