Ripple CEO furious at SEC chief!
Fri 09 Jun 2023 ▪
2
min of reading ▪ by
▪
Crypto regulation
The SEC has been on a witch hunt against crypto firms for several weeks now. It staunchly defends its position to clean up the American crypto industry and promote its growth. However, many players in this industry do not see the regulator's actions in the same light.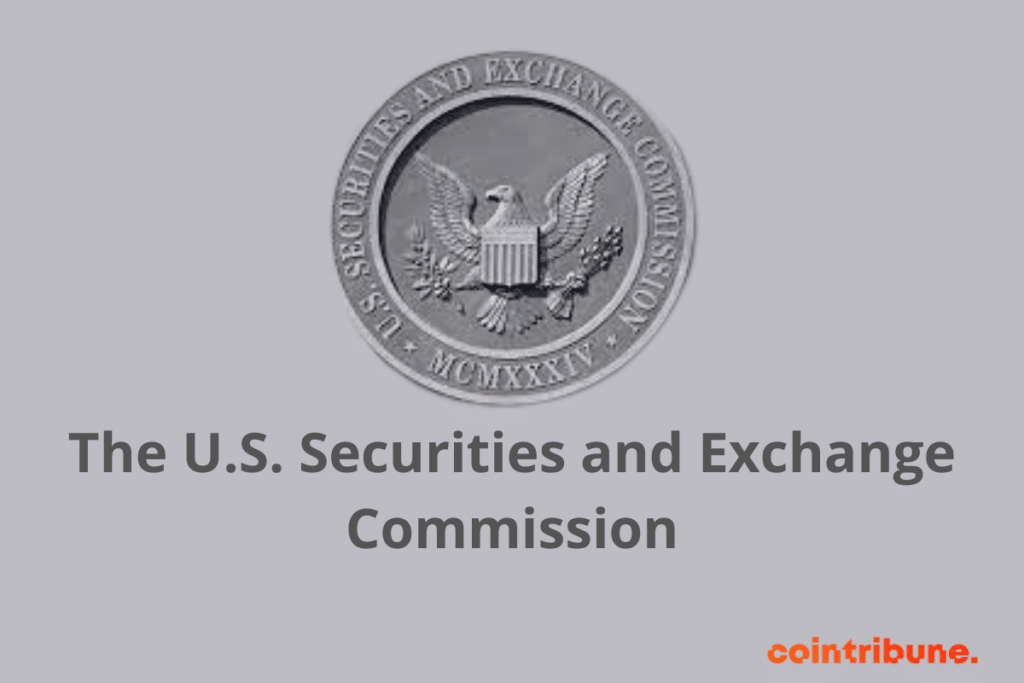 The SEC CEO: Between farce and hypocrisy?
Recently, Gary Gensler, the head of the SEC, officially filed lawsuits against the crypto platform Binance. This move provided an opportunity for him to publish a list of 61 cryptocurrencies that are considered unregistered securities.
Following this, the SEC official expressed the underlying reasons for his regulatory policy. In a recent interview, Gary Gensler hinted that it is motivated by a desire to stimulate innovation.
"We don't need more digital currencies," declared the SEC leader. These statements sparked outrage within the crypto community. Ripple CEO Brad Garlinghouse was particularly incensed by the financier's response.
On Twitter, the Ripple CEO didn't hesitate to point out the hypocrisy of such a statement, especially considering that just a few hours earlier, the SEC had added Binance to the list of crypto companies it is suing.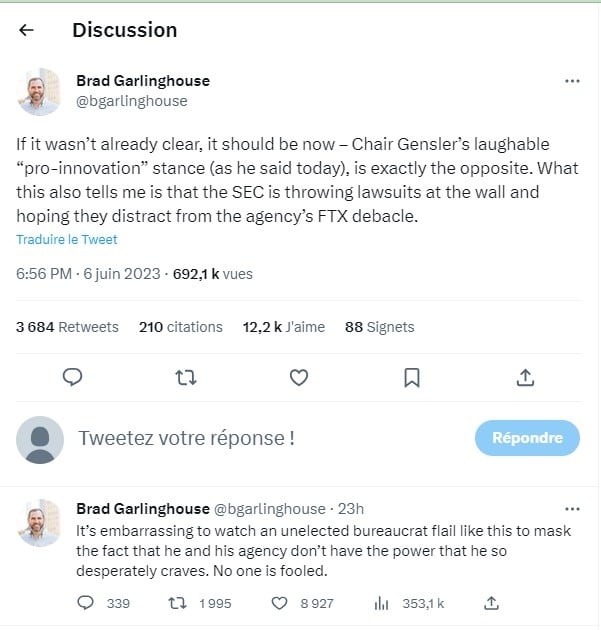 Garlinghouse's remarks shed light on the perception of the crypto industry towards the SEC. Both the institution and its leader are despised by the crypto community. This trend is unlikely to change as long as they continue to be subjected to the inconsistent regulatory policies imposed by the Securities and Exchange Commission.
Receive a summary of the news in the world of cryptocurrencies by subscribing to our new daily and weekly newsletter service so you don't miss any of the essentials of Cointribune!
L'équipe éditoriale de Cointribune unit ses voix pour s'exprimer sur des thématiques propres aux cryptomonnaies, à l'investissement, au métaverse et aux NFT, tout en s'efforçant de répondre au mieux à vos interrogations.
DISCLAIMER
The views, thoughts, and opinions expressed in this article belong solely to the author, and should not be taken as investment advice. Do your own research before taking any investment decisions.