Russia wants to pay for its imports in Bitcoin
Thu 01 Jun 2023 ▪
3
min of reading ▪ by
▪
Payment
Following in Iran's footsteps, it will soon be Russia turn to use Bitcoin to bypass sanctions that prevent it from conducting international transactions.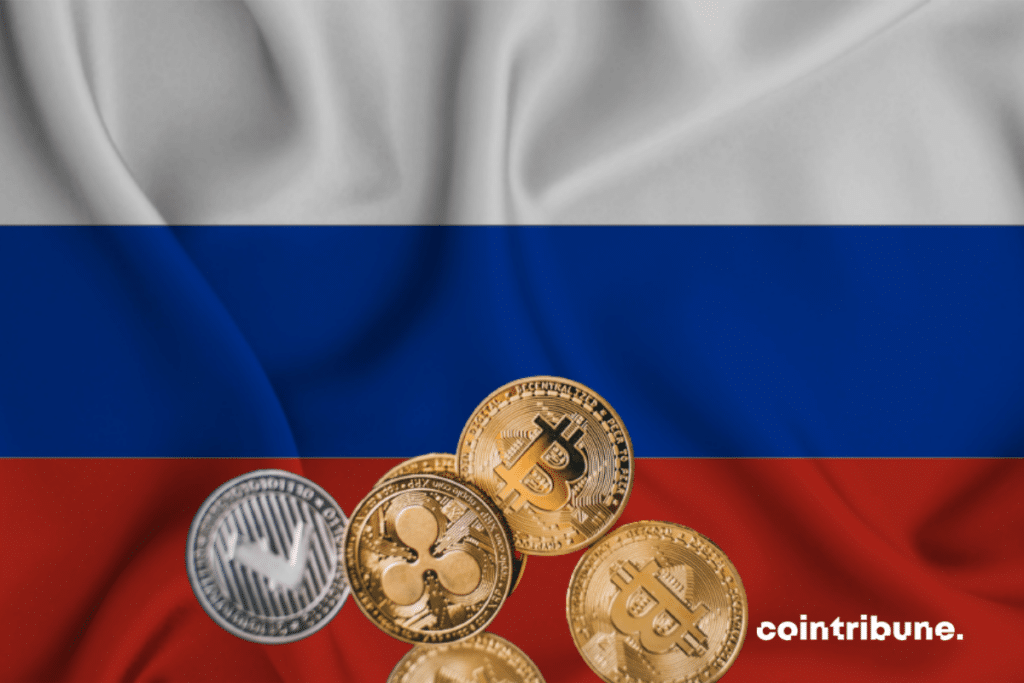 Bitcoin, Da?
The Russian government has shown a keen interest in Bitcoin since its banks were disconnected from the SWIFT network. Acting stealthily, the Ministries of Finance and Energy managed to bring the Russian Central Bank, which was initially reluctant, to heel.
"The exchanges will be used to carry out international transactions and thus circumvent the restrictions imposed by sanctions," stated Antoly Aksalov, the president of the financial markets commission of the State Duma.
"The idea of creating a government-run exchange has been abandoned," he confided in an interview with Izvestia newspaper. "Instead, we will establish a regulatory framework for private exchanges." A draft law could be submitted to the State Duma before the end of the second quarter of 2023.
Izvestia reports that the Russian Central Bank will regulate these exchanges, and a compromise has also been reached to oversee the sale of bitcoins by miners.
However, the Deputy Chairman of the Russian Central Bank, Alexei Guznov, stated to Izvestia, "It is still premature to speak of exchanges in the classical sense. It will most likely involve organizations that carry out transactions in digital currencies. Russian companies will be able to settle parallel imports through them."
Russian bitcoiners are pleased
The private sector has welcomed these recent developments. "This will help minimize risks associated with sanctions, cyber-attacks, and abuses of dominant position," says Oleg Ogienko, Director of Government Relations at the mining company BitRiver.
"Such a system will foster the emergence of more competitive and innovative companies," believes Ivan Gostev, Chief Commercial Officer of GIS Mining. "Certain countries have already enacted legislation that regulates exchanges while allowing necessary freedom for industry development."
"These exchanges enabling international cryptocurrency transactions will help national companies bypass sanctions," declares Alexey Tarapovsky, founder of Anderida Financial Group. "Cryptocurrency payments worth around $10 billion per year are already being made," he reveals.
The Director of Communications at Garantex exchange, Evgenia Burova, echoes these sentiments. She estimates the market to be "worth several trillion rubles." "There are now numerous countries where companies and individuals are able to accept cryptocurrency payments."
Cross-border transfers will be difficult to conceal. But they cannot be blocked, emphasizes Stanislav Rozhdestvensky, Director of Strategic Development at CoinKit.
"The largest cryptocurrencies [Bitcoin] have a public structure. However, their transactions are impossible to censor, unlike bank transactions."
All these statements align with the recent plea by President Putin for "a decentralized financial system."
Receive a summary of the news in the world of cryptocurrencies by subscribing to our new daily and weekly newsletter service so you don't miss any of the essentials of Cointribune!
L'équipe éditoriale de Cointribune unit ses voix pour s'exprimer sur des thématiques propres aux cryptomonnaies, à l'investissement, au métaverse et aux NFT, tout en s'efforçant de répondre au mieux à vos interrogations.
DISCLAIMER
The views, thoughts, and opinions expressed in this article belong solely to the author, and should not be taken as investment advice. Do your own research before taking any investment decisions.