SEC vs. Ripple case: Legal expert predicts resounding 75% victory
Tue 06 Jun 2023 ▪
4
min of reading ▪ by
▪
Crypto regulation
The ongoing legal battle between the SEC and Ripple remains at the forefront of discussions within the crypto community. American attorney and founder of CryptoLaw, John Deaton, recently shed light on the case in an exclusive interview on the "Good Morning Crypto Show" of the 3T Warrior Academy. According to Deaton, the chances of XRP emerging victorious from this legal battle stand at 75%.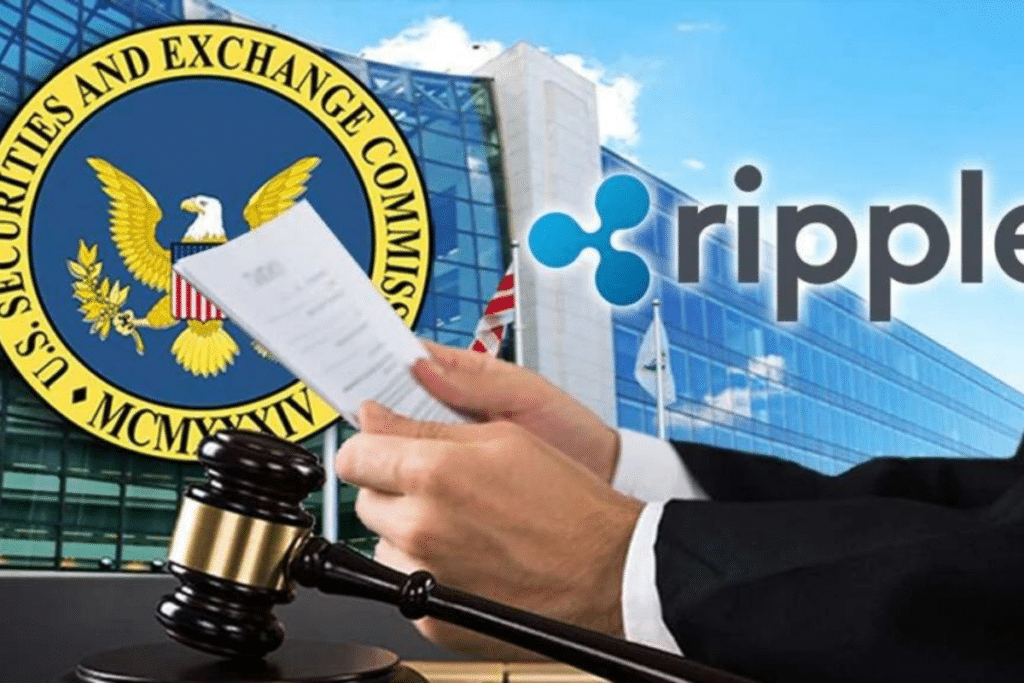 Expert John Deaton predicts imminent victory for Ripple
The SEC's lawsuit against Ripple is nearing its final verdict after a long and intense legal battle. Many analysts predict a defeat for the SEC against Ripple. Among them is John Deaton, a renowned American attorney and founder of CryptoLaw.
During an interview on June 3rd on the "Good Morning Crypto Show" of the 3T Warrior Academy, Deaton shared his insights on this case that has generated great interest in the crypto industry.
According to Deaton, the central element of the case revolves around whether Ripple received fair notice from the SEC. He predicts that the jury will decide on this crucial question.
Furthermore, he also references the involvement of Judge Analisa Torres from the United States District Court and expects her to examine sales on the secondary market. In fact, no less than 76,000 XRP holders have joined as amici to highlight this issue in the memorandum.
Deaton believes that Judge Torres' failure to comment on sales on the secondary market would be disappointing, if not shocking.
Will XRP escape the security classification?
The legal expert does not think that XRP itself will be considered a security. According to him, Judge Torres will comment on sales on the secondary market. Even if she concludes that Ripple violated the law.
However, he emphasizes that a favorable situation could arise if the judge decides that Ripple satisfied the 2013-2018 Howey Test while considering that ongoing, future, and secondary market sales are not securities. In this scenario, it could lead to a "clear-cut victory" for Ripple. Deaton believes that this would allow Ripple to argue before a jury that they are not in violation of the law due to a lack of fair notice.
Regarding the possible outcomes of the case. Deaton assesses the chances of a "complete and simple victory" for the SEC at less than 3%. Conversely, he estimates the chances of such a victory for Ripple at 25%. This would mean that Ripple's initial XRP sales would not even violate US securities laws.
Finally, he also predicts a 50% shared outcome. In this case, he believes that a settlement would be likely as the SEC would not want the jury to declare that Ripple's initial XRP sales do not constitute a violation of securities laws. It could further complicate its cases against other cryptocurrencies.
The Ripple vs. SEC case continues to generate significant interest within the crypto community. It could have a significant impact on the industry. The judicial decision in this case is eagerly awaited, with several experts, including Ripple CEO Brad Garlinghouse. Believing that this lawsuit could come to a conclusion as early as this month.
Receive a summary of the news in the world of cryptocurrencies by subscribing to our new daily and weekly newsletter service so you don't miss any of the essentials of Cointribune!
Passionné par le Bitcoin, j'aime explorer les méandres de la blockchain et des cryptos et je partage mes découvertes avec la communauté. Mon rêve est de vivre dans un monde où la vie privée et la liberté financière sont garanties pour tous, et je crois fermement que Bitcoin est l'outil qui peut rendre cela possible.
DISCLAIMER
The views, thoughts, and opinions expressed in this article belong solely to the author, and should not be taken as investment advice. Do your own research before taking any investment decisions.