Stellar, now a MoneyGram shareholder, could give Ripple a hard time
Mon 21 Aug 2023 ▪
6
min of reading ▪ by
Getting informed
▪
Payment
Ripple now has a major competitor. Stellar, has just acquired a stake in international payments giant MoneyGram, now becoming a full-fledged player in the payments sector, on a par with fintech Ripple. This announcement comes just days after Ripple joined MasterCard and Swift in the Bank for International Settlements' working group on cross-border payments. Is it safe to say that MoneyGram will now serve as a springboard for Stellar in its competitive battle against Ripple?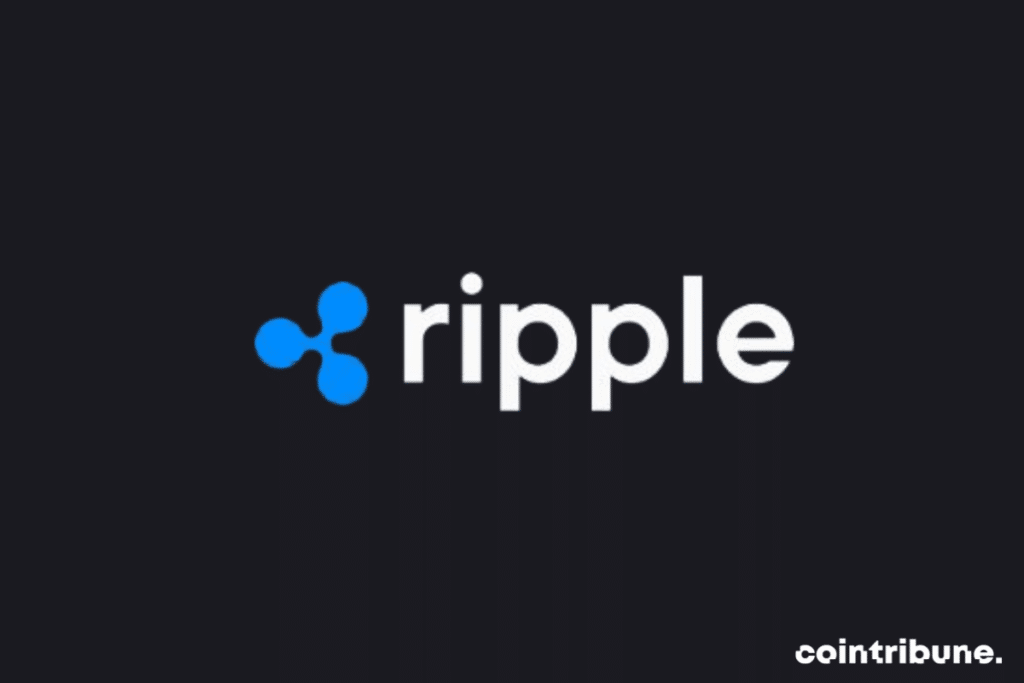 Stellar now has a seat on the MoneyGram Board of Directors
Just over a year ago, in June 2022, MoneyGram launched a crypto-fiat gateway in partnership with the Stellar Development Foundation. Born out of an ambition to create fluidity between cryptocurrencies and fiat currency and to foster financial inclusion, the partnership enabled MoneyGram to offer fast and secure cryptocurrency money transfer services.
The collaboration, which has its origins in 2021, had led to the development of a crypto product called "MoneyGram Access". It was designed to give MoneyGram users access to the crypto economy. Dixon also pointed out that the partnership signed between the SDF and MoneyGram had enabled the Stellar ecosystem to grow, making the network "the leader in cash-to-crypto entries and exits".
Clearly, the relationship between the two institutions has matured. A little over a year after signing this partnership, Stellar is moving up a gear. More than just a partnership, the Stellar Development Foundation now has an equity stake in MoneyGram and a seat on its Board of Directors. On his official X account, Stellar's CEO expresses his satisfaction:
The decision to invest in MoneyGram was an easy one. After years of getting to know the business and the teams, we are excited to take part in MGI's next chapter. It's been an awesome few years working together, and we are excited for what's next!
Now represented by its CEO on MoneyGram's board of directors, the SDF will "strengthen and guide" MoneyGram in the world of the digital economy. It will support MoneyGram in exploiting the potential of blockchain and cryptocurrency technology.
Could MoneyGram give Stellar the upper hand in the cross-border payments market?
The SDF's acquisition of a stake in MoneyGram is not necessarily good news for Brad Garlinghouse's Ripple.
Indeed, Ripple had already established a reputation as a leader in the cross-border payments sector for several years, thanks to its RippleNet blockchain network. This spans more than 55 countries and supports over 120 fiat currencies thanks to its native cryptocurrency, XRP.
In fact, the Bank for International Settlements (BIS) has selected the fintech company as one of the members of its Cross-Border Payments Task Force on the strength of this accumulated experience in the payments sector.
The aim of the working group is to study the possibilities and modalities for improving the interoperability and extension of cross-border payments. However, despite Ripple's reputation on the issue of cross-border payments, the XRP ecosystem must now address a more serious issue: the Stellar cryptocurrency.
Indeed, by buying a stake in MoneyGram, the company clearly intends to disrupt the existing order in the international payments sector. Stellar could prove to be a real barrier to the expansion of the XRP ecosystem.
Indeed, in celebration of the new progress made by the Stellar Development Foundation in the payments space, the company's CEO, Denelle, Dixon asserted that "the opportunities won't stop growing" and that the "XLM will soon be able to benefit from various innovations from MoneyGram and its partners".
Beyond this news, it's worth recalling that last January, Tascombank, one of Ukraine's oldest banks, recognized the potential of the Stellar blockchain. It confirmed, after studies, that the Stellar blockchain is beneficial for Ukraine's financial system. Ukraine has thus begun collaborating with Stellar since 2021. Let's wait and see what comes of it.
Will Stellar overtake Ripple in the long term?
When it comes to cross-border transactions, Ripple certainly has more experience than Stellar. What's more, Ripple's crypto products are more geared towards large corporations and financial institutions, whereas Stellar's offerings to date have been aimed more at individuals and smaller organizations.
As a reminder, MoneyGram originally intended to form the partnership with Ripple that it has now forged with Stellar to put blockchain technology at the service of money transfers. The collaboration had already begun before being suspended later, no doubt due to the twists and turns of the SEC lawsuit against the company.
Stellar's initiatives seem to indicate that the network is determined to steal Ripple's thunder. In the long term, however, we're more likely to see the two companies gain a firmer foothold in these two parts of the same market, although the speed of technological innovation and partnerships may change the game.
For the moment, we await the various innovations that MoneyGram will bring to the Stellar Lumens ecosystem. This will determine whether the balance will tip more in favor of XLM in its battle against XRP.
While SDF's announcement of its acquisition of a stake in MoneyGram has so far not seemed to cause any fluctuations in the XLM share price, it is safe to say that this initiative will produce significant benefits for the Stellar ecosystem in the long term.
Receive a summary of the news in the world of cryptocurrencies by subscribing to our new daily and weekly newsletter service so you don't miss any of the essentials of Cointribune!
Diplômé de Sciences Po Toulouse et titulaire d'une certification consultant blockchain délivrée par Alyra, j'ai rejoint l'aventure Cointribune en 2019. Convaincu du potentiel de la blockchain pour transformer de nombreux secteurs de l'économie, j'ai pris l'engagement de sensibiliser et d'informer le grand public sur cet écosystème en constante évolution. Mon objectif est de permettre à chacun de mieux comprendre la blockchain et de saisir les opportunités qu'elle offre. Je m'efforce chaque jour de fournir une analyse objective de l'actualité, de décrypter les tendances du marché, de relayer les dernières innovations technologiques et de mettre en perspective les enjeux économiques et sociétaux de cette révolution en marche.
DISCLAIMER
The views, thoughts, and opinions expressed in this article belong solely to the author, and should not be taken as investment advice. Do your own research before taking any investment decisions.