Tether presents Moria: The bitcoin mining revolution
Wed 16 Aug 2023 ▪
3
min of reading ▪ by
Getting informed
▪
Stablecoin
The crypto world, vast and complex as it may be, remains a place where innovation continually finds its place. In this frantic race for modernization, Tether introduces a major breakthrough: Moria.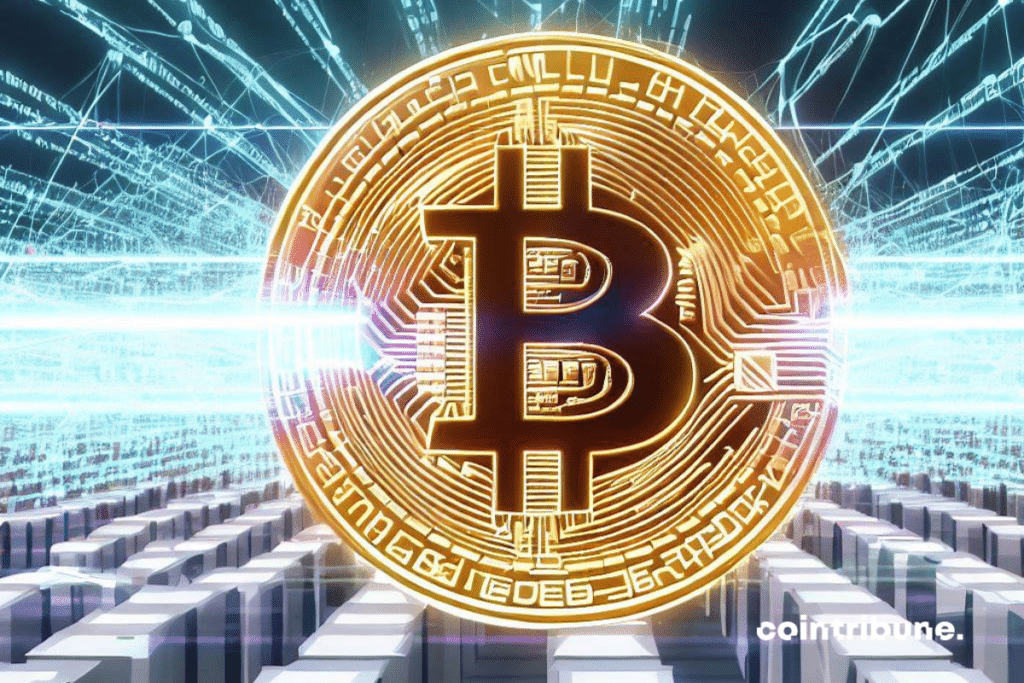 Moria: a mining revival
Recently criticized for its instability, Tether is not sitting idly by. More than just a Bitcoin supporter (currently the 11th largest holder), the company is reinventing itself with an innovative tool designed to transform the world of Bitcoin mining.
The bitcoin mining industry is often criticized for its inconsistencies and inefficient methods. Paolo Ardoino, the CTO behind Bitfinex and Tether, took the floor to present Moria, which, far from being a traditional mining solution, offers totally new perspectives.
In his view, Moria is much more than just a tool: it's a bold response to the industry's current challenges. Featuring an orchestration module called "Ork", the software is designed to process data in innovative ways.
Gone are the days of poor processing techniques and standardized approaches. Instead, Moria relies on an Artificial Intelligence-based approach to analyze and aggregate information. As Ardoino pointed out on Twitter: "Imagine a bitcoin mining site. It has tens of thousands of miners, it has tens of containers and thousands of other devices connected. It's basically a huge loT project."
A software with broad horizons
But where Moria really transcends expectations is in its versatility. It's not just designed for bitcoin mining. Beyond that, Moria is also cut out for energy production.
In May 2023, Uruguay saw Tether invest in eco-friendly bitcoin mining, marking the company's commitment to sustainability. Tether's ambitions don't stop there.
Their development is ready to connect a multitude of devices, "tens of millions", as the CTO reminds us. A technical feat that underlines Tether's vision: to design a system that is both robust and scalable.
Tether's announcement of Moria is not only a significant milestone for the company, but a transformation for the bitcoin industry as a whole. With over 30 modules and services, Moria is positioned at the forefront of technology, ready to reshape our understanding of mining. Tether's next steps are eagerly awaited, because if Moria's launch is any indication of what's to come, the future looks bright. Robert Kiyosaki predicts that bitcoin could reach $100,000.
Receive a summary of the news in the world of cryptocurrencies by subscribing to our new daily and weekly newsletter service so you don't miss any of the essentials of Cointribune!
Fasciné par le bitcoin depuis 2017, Evariste n'a cessé de se documenter sur le sujet. Si son premier intérêt s'est porté sur le trading, il essaie désormais activement d'appréhender toutes les avancées centrées sur les cryptomonnaies. En tant que rédacteur, il aspire à fournir en permanence un travail de haute qualité qui reflète l'état du secteur dans son ensemble.
DISCLAIMER
The views, thoughts, and opinions expressed in this article belong solely to the author, and should not be taken as investment advice. Do your own research before taking any investment decisions.