Vitalik Buterin to show interest in Loot NFT project
Fri 03 Sep 2021 ▪
4
min of reading ▪ by
Loot, a newly created Ethereum-based NFT project, has captured the crypto community's attention in just a matter of days. At the same time, Loot is an absolutely unique meta-MMORPG with great prospects for developing from a game into a metaverse based on the blockchain of the second-largest cryptocurrency by market capitalisation.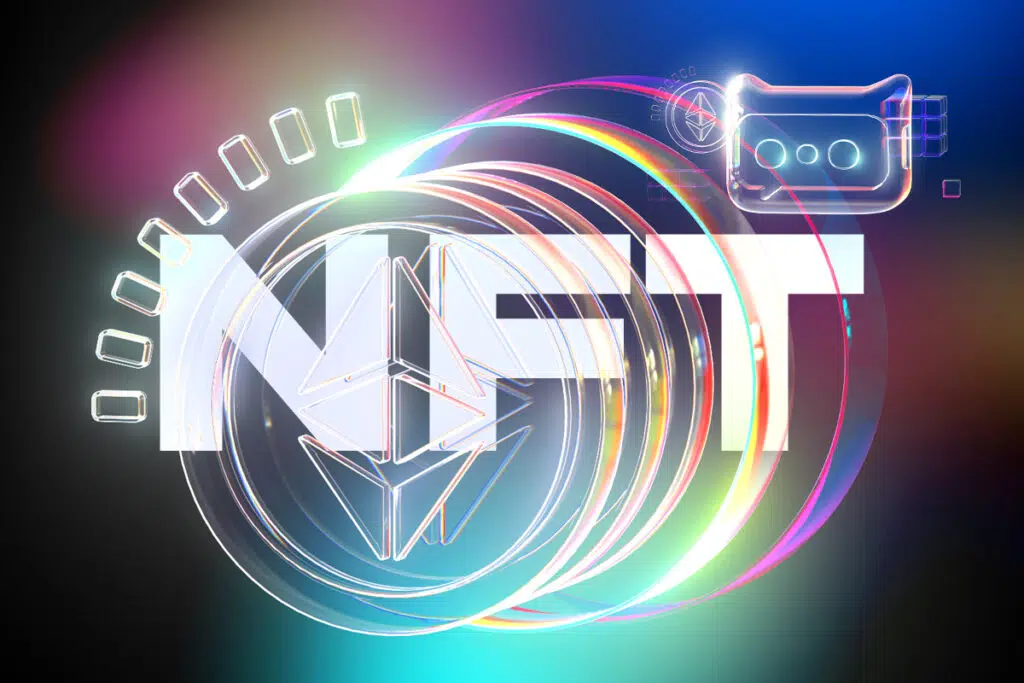 A metaverse is a utopian virtual reality invented by science fiction writers, where the game aspect is gradually replaced by the social one, making the game a viable alternative to the real world, allowing people to communicate, work, build relationships and live just like irl.
How it all started
It all started with a tweet from Dom Hofmann, an entrepreneur and programmer better known as the creator of Vine:
In it, he mentioned a text-based game where you can farm NFTs and even invited those interested to "jam on this over the weekend".
On the same day, Hofmann announced the Loot project on Twitter, showing randomised adventurer gear (8000 NFT loot bags) as an example. These game bags, which "intentionally omitted [images and stats] for others to interpret," could be obtained by using the project's smart contract, and cost only the price of gas.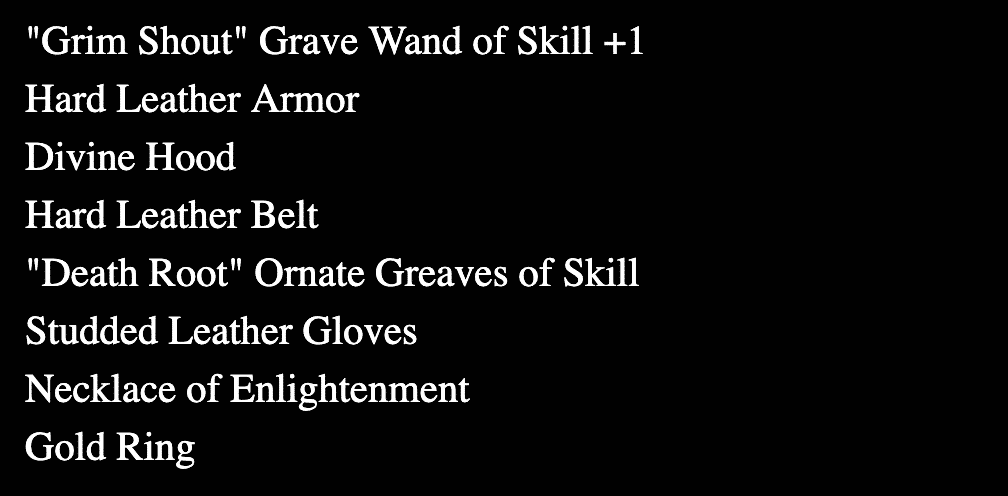 The NFT fever is in full swing, so naturally, all the NFTs were quickly claimed by Hoffman's followers.
Why is it popular?
One of the main reasons for Loot's growing popularity is what you may call the "Dom effect". In recent weeks, Dom has created a handful of innovative NFT projects that have quickly amassed a cult following. These projects include:
Blitmaps — a community-crafted sci-fi fantasy universe
Nouns DAO — an experimental avatar-a-day project
Supdrive — an on-chain fantasy game console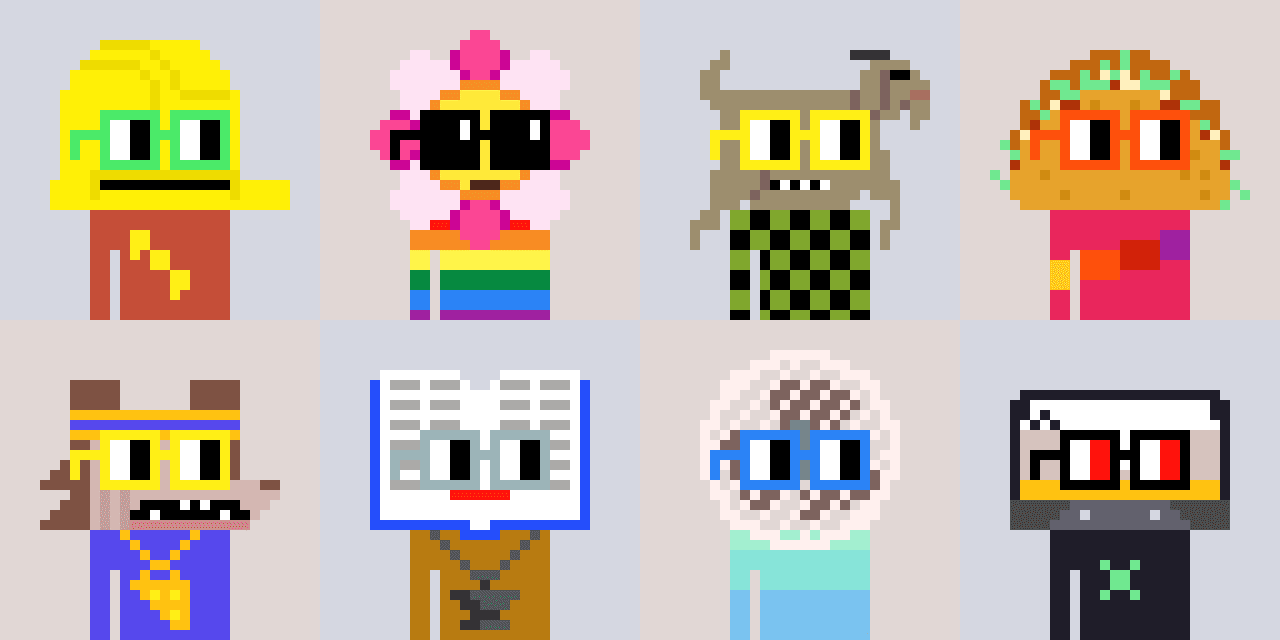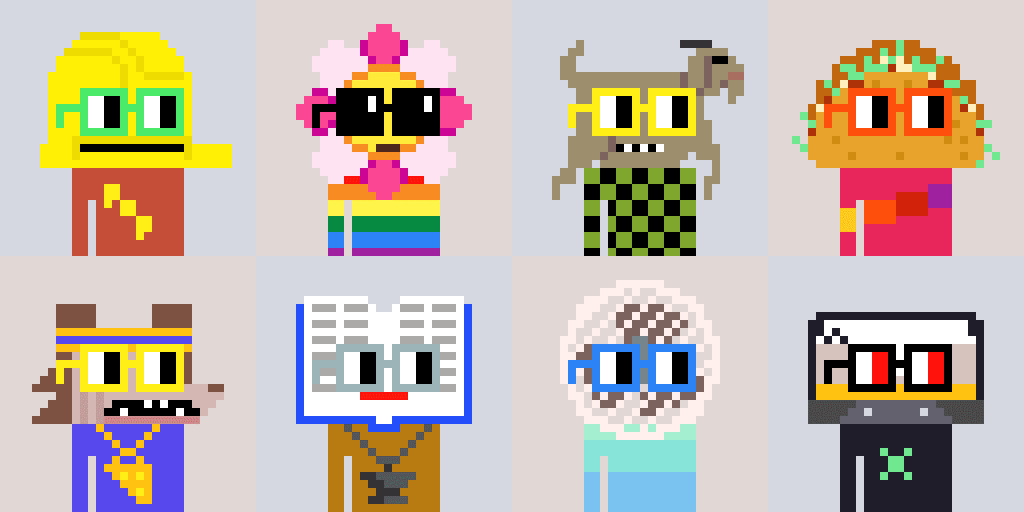 Such a reputation has resulted in many fans of the aforementioned projects immediately jumping at the opportunity to mint from Dom's next experiment. The Loot project went viral as a result.
Loot's distinguishing feature is that within the meta-MMORPG, players use NFTs to create their own scenarios for the worlds they themselves have created. These worlds combine into a real metaverse, where the player can be anyone and do anything. This fundamentally changes the paradigm familiar to the NFT space.
Ethereum's creator Vitalik Buterin tweeted the following about Loot: 
In his opinion, the project already exists as the foundation of a game and now it's up to the community to determine what happens next. Next-level interactivity.
Bankless founder David Hoffman, one of the leading Ethereum and DeFi commentators, described what the future holds for Loot in his post "The Metaverse Emerges". According to him, this project may serve as a springboard for growing the metaverse atop Ethereum, which is definitely an interesting take.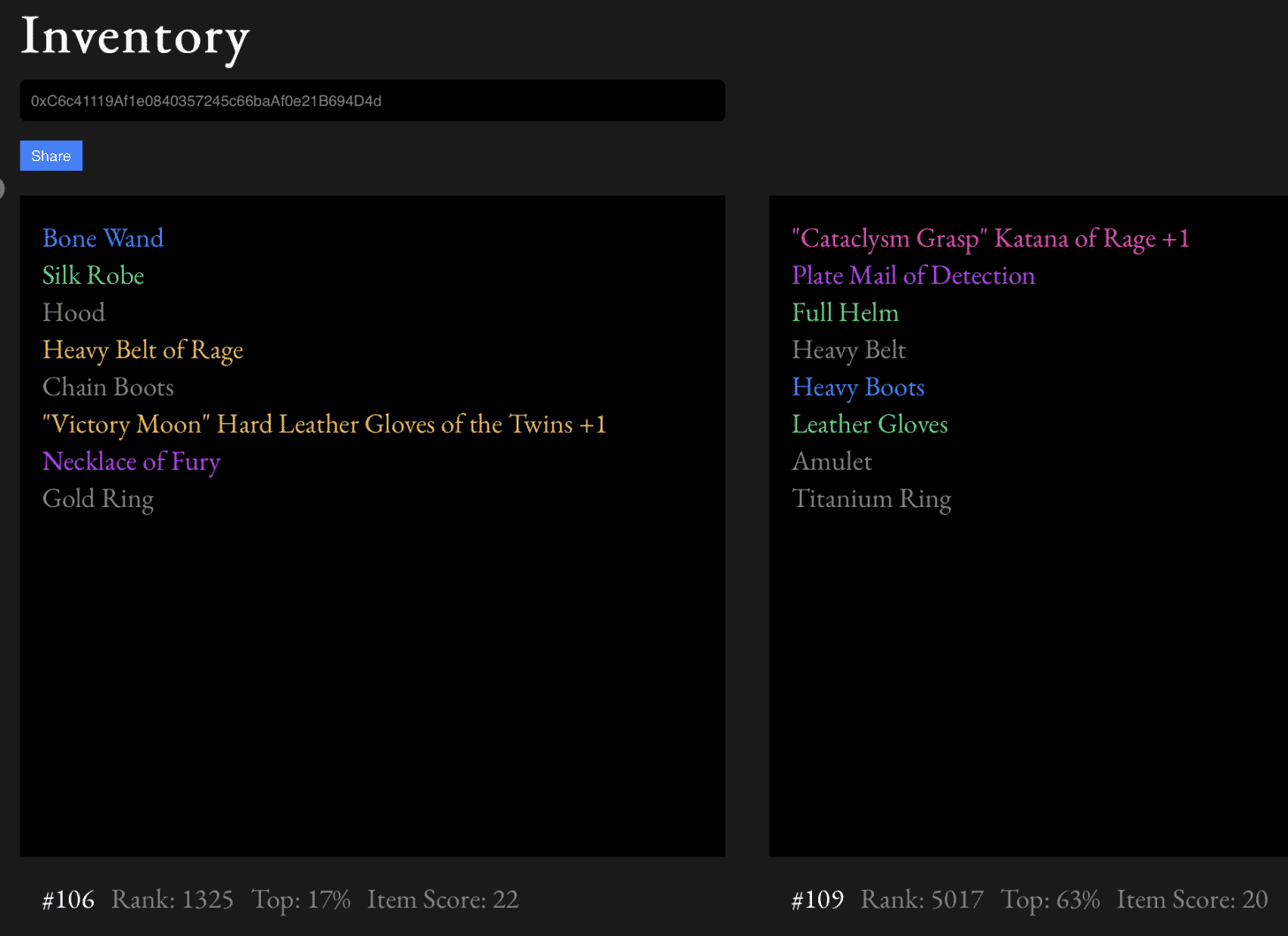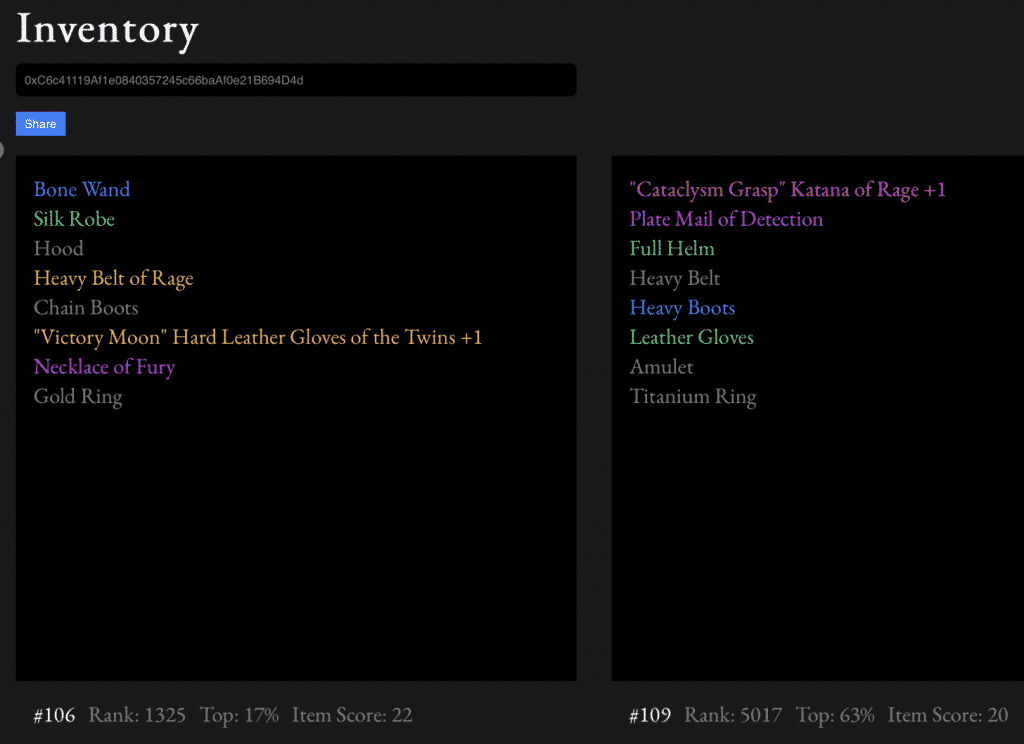 Due to Loot's open nature and its smart contract infrastructure, it's a "cultural lego" that can be connected with any other Web3 project. This resulted in many enthusiasts launching their own projects, creating additional resources to expand the Loot metaverse:
0xinventory.app — a tool for color-coding Loot items by rarity
AGLD — a governance token for story building 
The Grand Exchange — a front-end Loot auction house launched on the Zora protocol, enabling group bids on Loot items via PartyBid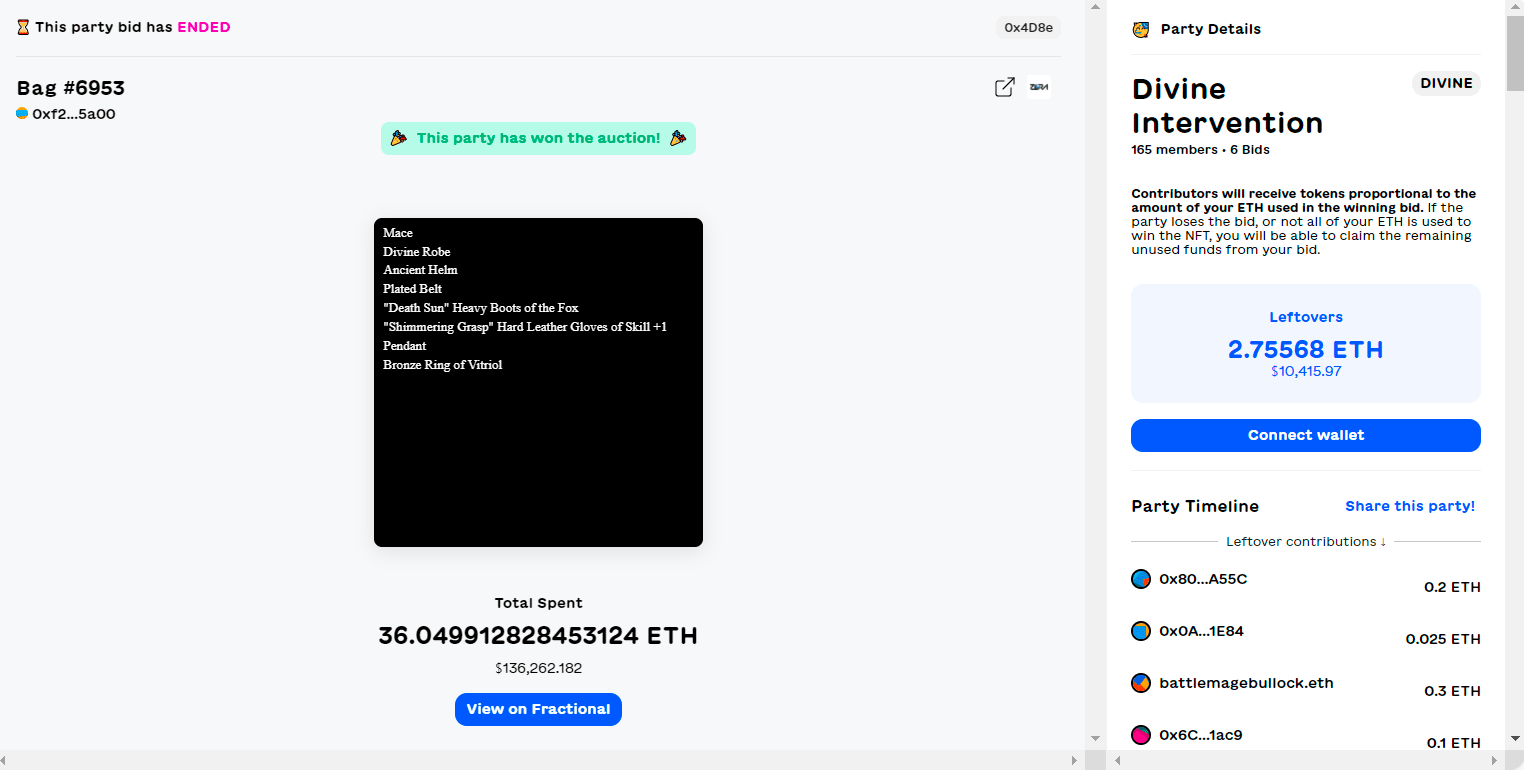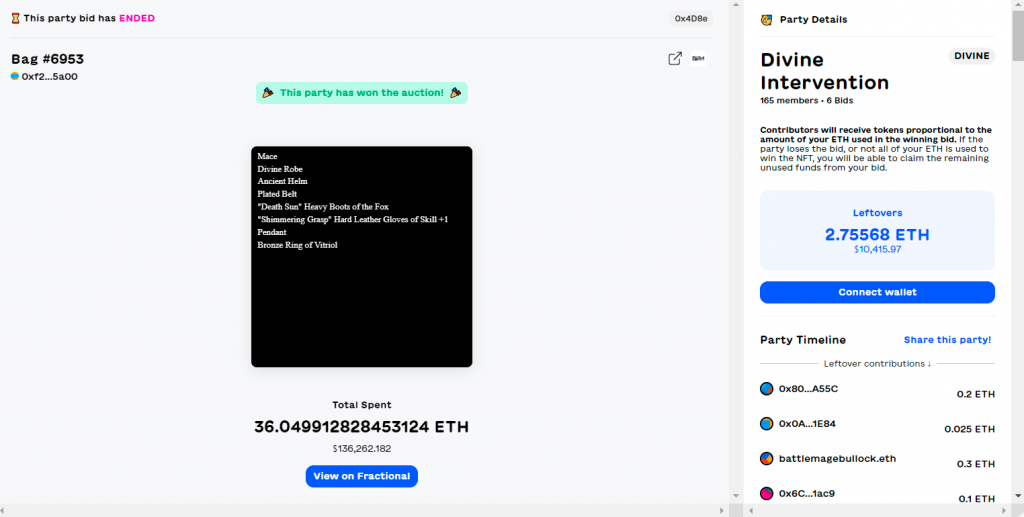 Loot isn't just a game or a community; it is a whole metaverse, where users themselves decide what the world they have created will look like. That is why many people believe this project may become a springboard for a real, fully functional metaverse.
Maximize your Cointribune experience with our 'Read to Earn' program! Earn points for each article you read and gain access to exclusive rewards. Sign up now and start accruing benefits.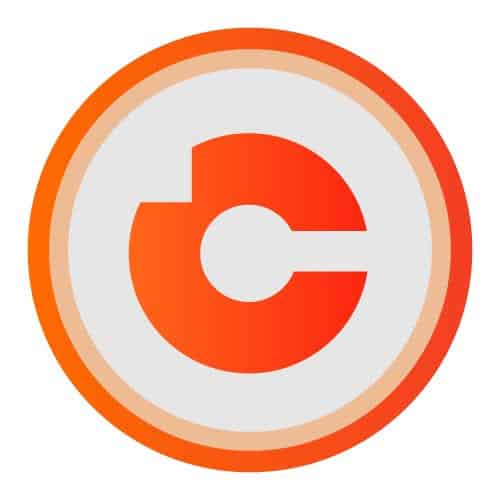 Trends are temporary. The blockchain isn't a trend; it's the future. I want to help as many people as possible understand it in a simple, clear and interesting way.
DISCLAIMER
The views, thoughts, and opinions expressed in this article belong solely to the author, and should not be taken as investment advice. Do your own research before taking any investment decisions.