Who lost the most in this Bitcoin (BTC) correction
Mon 19 Jul 2021 ▪ 19h55 ▪
5
min read — by
Many believe the May Bitcoin correction to be the starting point of a bear market. Thanks to Forbes, we can gauge its toll on both the crypto market at large and the crypto billionaires that happen to be affected. Here is the list of high net worth individuals that were hit the hardest from 19th May to 23rd June.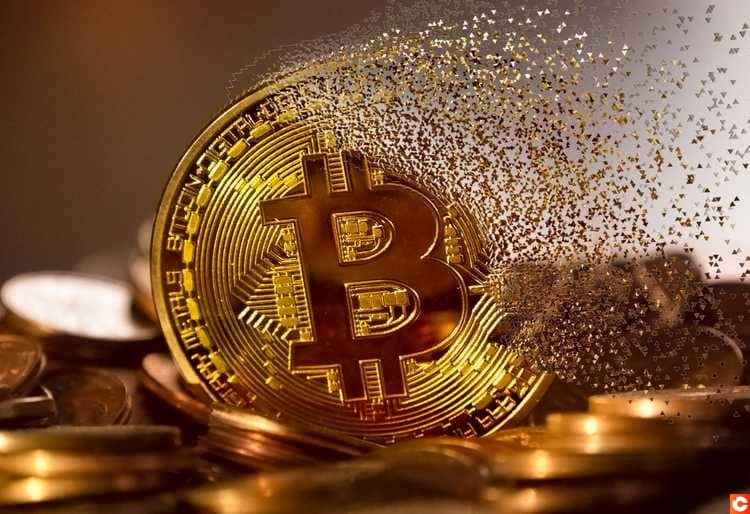 Fried comes first
29 year old Sam Bankman-Fried, one of the youngest billionaires, founder of Alameda Research, a quantitative cryptocurrency trading firm, and FTX, a cryptocurrency derivatives exchange, lost the most money in absolute terms.
His FTX token holdings make up most of his net worth.
Until 10th May, Bankman-Fried was worth $16.7 billion (~£12.1 billion) and only a day later went down to $11.5 billion (~£8.4 billion). After he lost a couple more billions, the total loss amounted to $8.4 billion (~£6.1 billion).
Other victims
There were more crypto billionaires to lose more than $1 billion (~£720 million) due to the BTC decline in May. Jed McCaleb and Chris Larsen from Ripple lost $1.6 billion (~£1.1 billion) and $1.3 billion (~£948 million) respectively. MicroStrategy CEO Michael Saylor was down $1.5 billion (~£1.09 billion). After the cryptocurrency exchange Coinbase stock fell, Brian Armstrong's net worth shed $1.6 billion (~£1.1 billion) and Matthew Roszak lost $1.1 billion (~£801 million).
Since Jed McCaleb and Chris Larsen keep their assets in XRP, their losses ballooned to $3.5 billion (~£2.6 billion) and $2.9 billion (~£2.1 billion) respectively.
The owners of cryptocurrency exchange Gemini, brothers Cameron and Tyler Winklevoss, lost a little less than others. On 5th May each was worth $3.8 billion (~£2.7 billion), on 19th May they lost $900 million (~£656 million) each and then $200 million (~£145 million) more by 23rd June. Each of 'the Winklevi' is now worth $2.7 billion (~£1.9 billion).
Tim Draper ($700 million or £511 million), Fred Ehrsam ($500 million or £365 million) and Barry Silbert ($300 million or £219 million) also saw their net worths diminish during the correction.
Losses in percentage terms
If these losses are compared in relative terms, the founder of MicroStrategy Michael Saylor got hit the hardest. On 5th May his net worth was estimated to be $3.3 billion (~£2.4 billion), on 19th May (the day correction started) it went down to $1.8 billion (~£1.3 billion) and by the end of June Saylor's net worth was $1.97 billion (~£1.43 billion). Overall, his holdings were diminished by 45% in May. On 23rd June it was 40%. This was the biggest loss amongst all the affected crypto billionaires.
But other businessmen's net worth continued to fall. For Sam Bankman-Fried it fell by 49%, for Matthew Roszak it fell by 50% and for Jed McCaleb it fell by 58%.
American venture capital firm Draper Fisher Jurvetson (DFJ) co-founder Tim Draper lost 39% of his net worth on 19th May (44% by 23rd June), while the Winklevoss brothers were down by 24% in May and 29% in June. For Fred Ehrsam it stayed 27% throughout both May and June. Brian Armstrong's net worth went down by 15% in May and by 13% in June.
Still in the green
Despite these great losses, crypto billionaires remained much richer than they were before the surge in cryptocurrency prices during the first months of the year. In total, these businessmen were worth $46.8 billion (~£34.2 billion), which is an increase of 25% compared to 5th March.
The XRP token continued to fall in June. Despite that, Jed McCaleb's worth grew by $500 million (~£365 million) compared to March. FTX CEO Sam Bankman Fried only lost $300 million (~£219 million) during the March to June period.
The founders of Coinbase Brian Armstrong and Fred Ehrsam saw their worth grow thanks to Coinbase's IPO. Armstrong and Ehrsam became $2 billion (~£1.46 billion) $1 billion (~£720 million) richer respectively.
May and June proved to be a wild ride for Bitcoin, which made some crypto billionaires lose some of their billions. However, despite all that, they are still richer than they were before the start of the bull run earlier this year.
Recevez un condensé de l'actualité dans le monde des cryptomonnaies en vous abonnant à notre nouveau service de newsletter quotidienne et hebdomadaire pour ne rien manquer de l'essentiel Cointribune !
Quand j'ai commencé dans les cryptos il y a 3 ans, il y avait plus de 95% d'hommes et encore très peu de femmes, bon ça n'a toujours pas beaucoup changé, mais les choses bougent et je suis fière de representer les femmes dans ce milieu très technique qui est passionnant et plein d'avenir.
DISCLAIMER
The views, thoughts, and opinions expressed in this article belong solely to the author, and should not be taken as investment advice. Do your own research before taking any investment decisions.