Zelf democratizes Web3 with the Apple Watch
Thu 23 Jun 2022 ▪
5
min of reading ▪ by
This week, TAG Heuer released a watch that can display its owner's NFTs. While this innovation may seem interesting, the problem is obvious: how will the average user be able to penetrate the NFT market if they have to buy a luxury watch? This is where Zelf provides an answer. Web3 will take off with mass adoption. And what better way to reach as many people as possible than through displaying NFTs via the Apple Watch?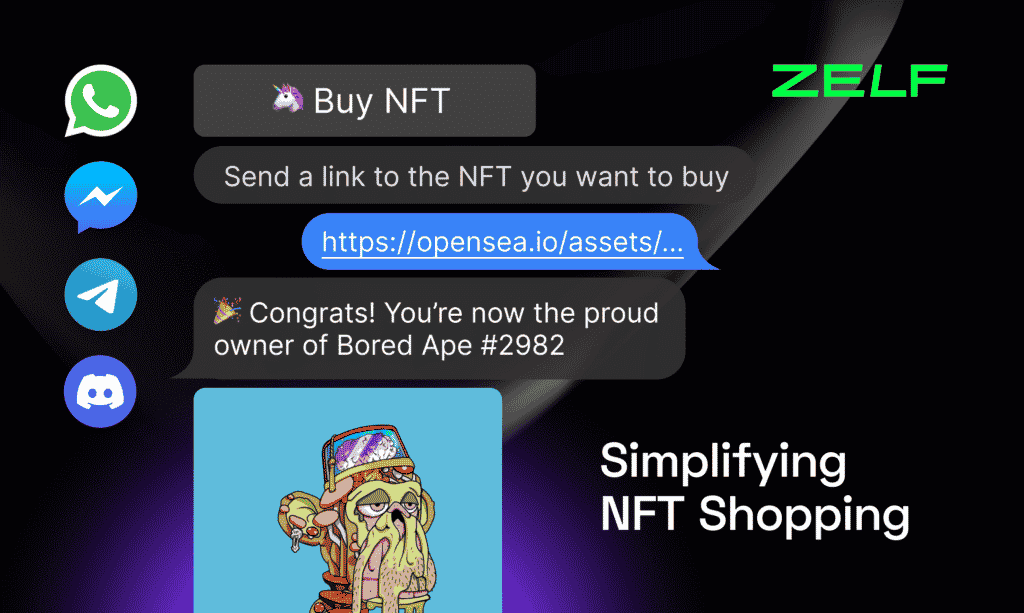 Zelf wants to open Web3 to the world
Democratization is the Holy Grail of Web3. This is also the objective pursued by Zelf through each of its innovations. A vision supported by the CEO of Zelf, Elliot Goykhman who notes, "In pursuing its mission of democratizing access to finance, ZELF expands in the United States as a bank of the metaverse, bringing together the gaming loot, NFTs and fiat currency under one banking roof". More on Zelf and what the company aims to accomplish can be found in this article.
Zelf chooses not to limit itself to exorbitantly priced digital art objects, but sets its sights on becoming the bank of the metaverse. To build this financial institution specific to Web3, the first big market targeted is the Play-to-Earn (P2E) community, where game loot is not just used or stored in your inventory; but can also be traded or sold. This gives rise to a real economy.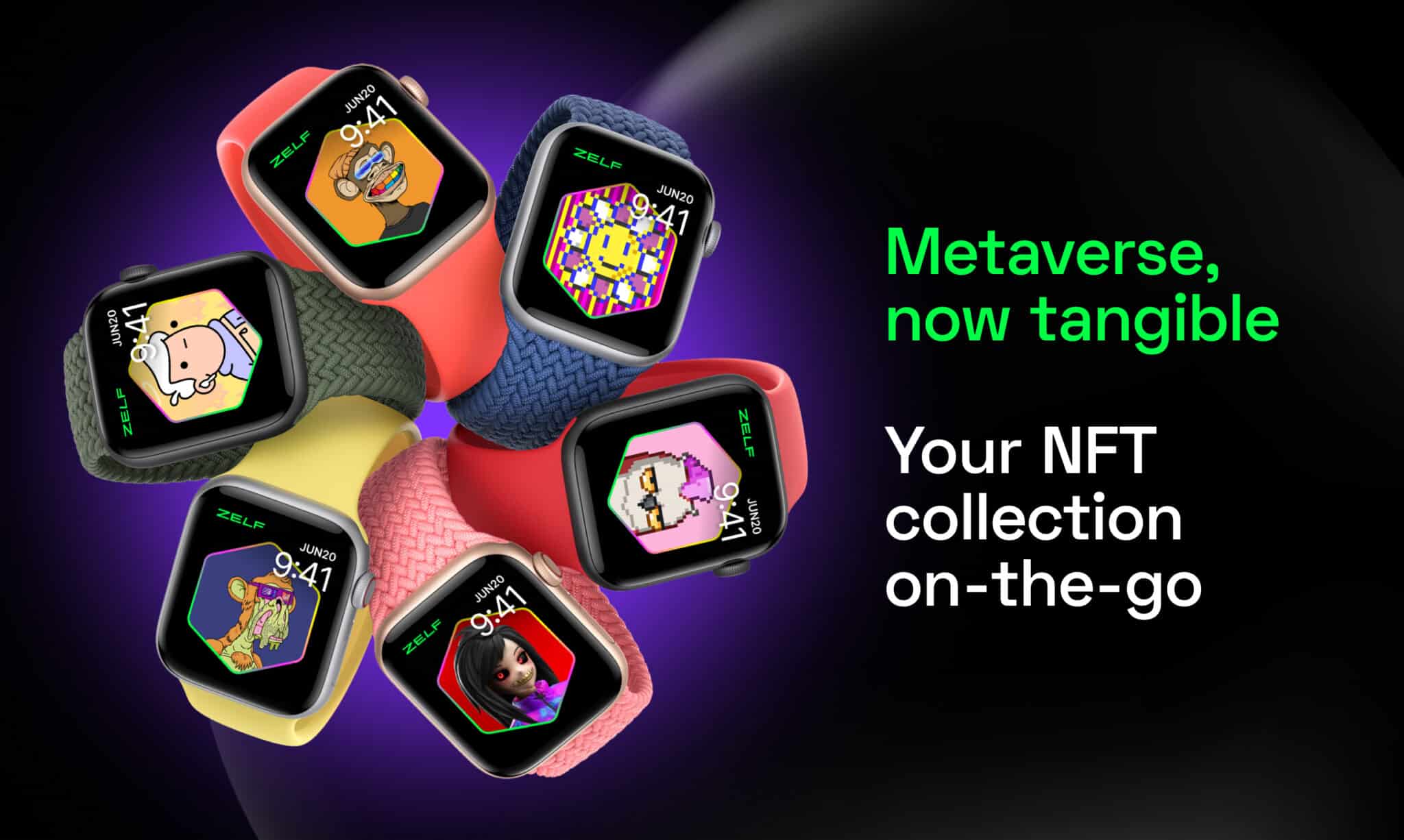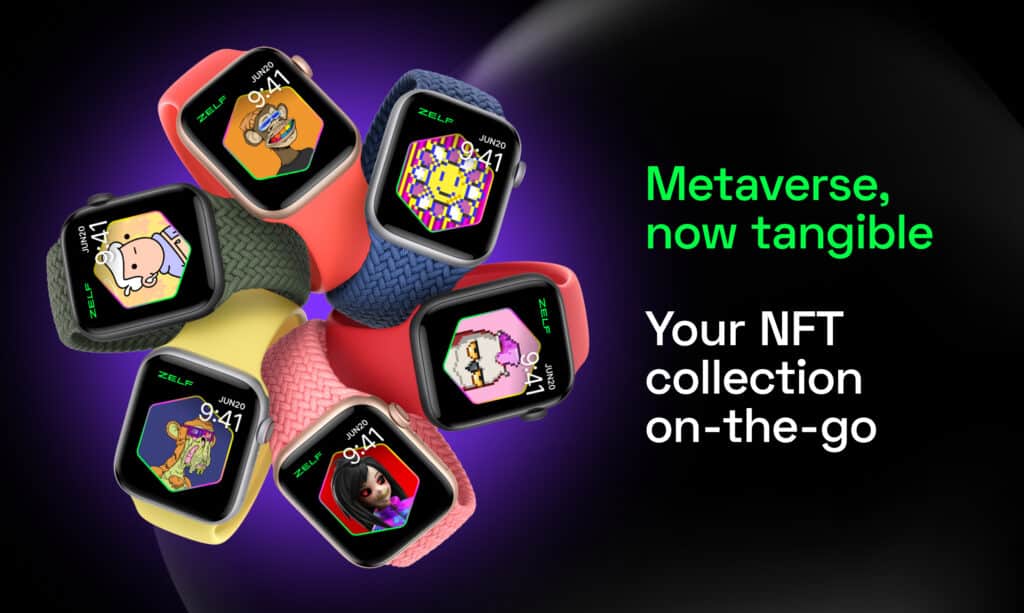 Web3 belongs to retail, and retail has an Apple Watch
By offering ultra-fast account onboarding and simplified NFT purchasing within instant messengers, this company is also breaking down the technological barriers present in current crypto wallets and marketplaces. The objective is clear: allow all users to have easy and quick access to their collections and the ability to display their NFTs. Integration of these digital art objects into connected watches and phone wallets might become the genesis of various collector markets and enthusiast groups for NFTs.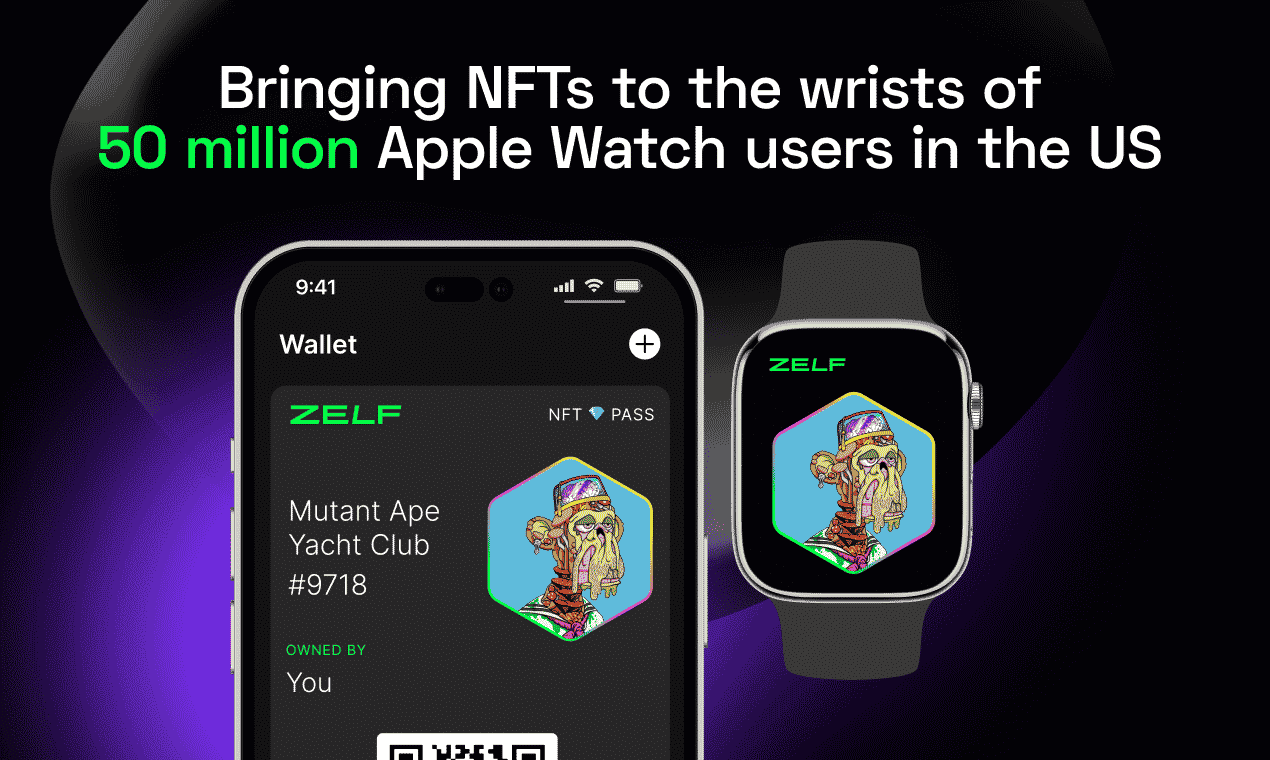 Goykhman said, "ZELF makes NFTs more tangible by bringing them to the wrists of 50 million American Apple Watch users. 100 million Apple Watch wearers worldwide will be able to 'bridge' their collections of digital art non-fungible tokens to their watch face." The scale is considerable, 100 million, i.e., 200 times more than the number of luxury watches sold in 2020 for all brands combined.
Their vision opposes the dominant heuristic of the market. When the trendiest NFTs are trading for several hundred thousand dollars, we are entitled to wonder if this market is within the general public's reach. Beeple's NFTs – the most famous of which, "Everydays: the first 5000 days" sold for $69 million – made him the second highest-rated living artist after Jeff Koons. However, few people have the work of Jeff Koons in their living room. And few people will be able to display a Bored Ape Yacht Club NFT on their TAG Heuer watch. But yet, in order to avoid turbulence and continue growing, the market needs a lot of people to own, use and hold NFTs. Displaying NFTs in phones' wallets and connected watches is a key aspect that will further fuel the interest of the general public. TAG Heuer's approach is not bad in itself; however, they are taking advantage of the current craze without making this artform more accessible to people.
Conversely, Zelf positions itself as a financial infrastructure player that opens the market to mass adoption, which should benefit the investors and the players alike. Not everyone is bound to agree with Zelf's tactical steps and its offerings, but it is clear that the long-term strategy is for the good of the community.
Maximize your Cointribune experience with our 'Read to Earn' program! Earn points for each article you read and gain access to exclusive rewards. Sign up now and start accruing benefits.
I'm the co-founder of NFTexplained.info, an NFT site focused on creating educational content primarily for people entering the NFT space. I spend my free time researching crypto and NFTs; I love sharing my knowledge!
DISCLAIMER
The views, thoughts, and opinions expressed in this article belong solely to the author, and should not be taken as investment advice. Do your own research before taking any investment decisions.