Bitcoin drives BRC-20 tokens!
Wed 10 May 2023 ▪
3
min of reading ▪ by
▪
A major first in the history of the Bitcoin network. BRC-20 tokens based on the Bitcoin network via the Ordinals protocol currently have a combined market value of over $900 million. For members of the crypto community as well as analysts, this marks the rapid rise of an emerging asset niche on the most famous blockchain.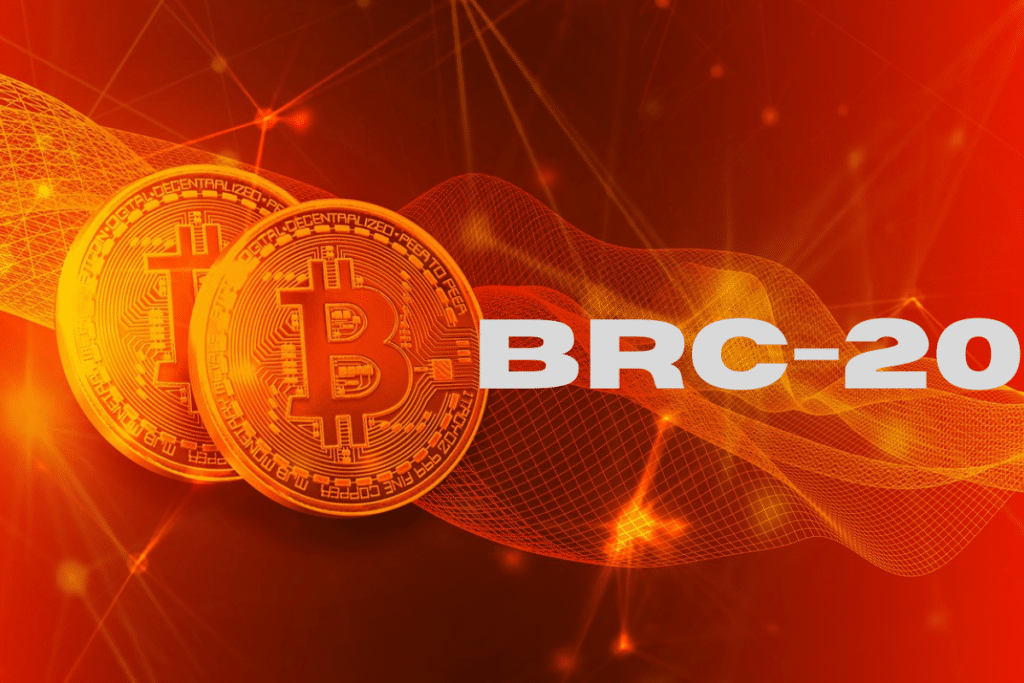 Ordinals Protocol and BRC-20 on Bitcoin: The basis for the current success of the blockchain
Ordinals is a protocol that allows developers to give each Satoshi on the Bitcoin network a distinct identity. This happens during a process called "registration". This process ensures the development of interchangeable fungible tokens such as BRC-20. That's not all! The Ordinals team also enables the development of non-fungible tokens (NFTs) on Bitcoin.
The Ordinals protocol team has established the method for generating NFTs on the Bitcoin network, while developer Domo has developed an experimental token standard based on the Ordinals protocol called BRC-20. It is comparable to ERC-20, the token standard on the Ethereum blockchain.
Memecoins dominate the Bitcoin network
According to some statistics, the number of BRC-20 tokens created on Bitcoin via the Ordinals protocol has increased significantly. For example, over 11,000 tokens have been generated in recent months.
Business activities related to these BRC-20 tokens have led to a significant increase in daily transactions on Bitcoin. In addition, there has been an increase in Bitcoin network fees over the past week.
Memecoins represent the majority of tokens created using BRC-20 on the Bitcoin network. And the memecoin Ordi is at the top of the list with a diluted value of over half a billion dollars.
Memecoins and BRC-20 tokens currently play an important role in the Bitcoin network. But not only that! The rapid growth of these digital assets on the world's most famous blockchain platform is concrete proof of the development of blockchain as well as the growing interest in crypto investments.
Receive a summary of the news in the world of cryptocurrencies by subscribing to our new daily and weekly newsletter service so you don't miss any of the essentials of Cointribune!
L'équipe éditoriale de Cointribune unit ses voix pour s'exprimer sur des thématiques propres aux cryptomonnaies, à l'investissement, au métaverse et aux NFT, tout en s'efforçant de répondre au mieux à vos interrogations.
DISCLAIMER
The views, thoughts, and opinions expressed in this article belong solely to the author, and should not be taken as investment advice. Do your own research before taking any investment decisions.