Coinbase refuses to refund customer losses
Fri 10 Mar 2023 ▪
5
min of reading ▪ by
Getting informed
America's largest crypto exchange, Coinbase, refuses to take responsibility for a security breach that resulted in huge losses. At the same time, it categorically refuses to reimburse its customers for losses incurred as a result of a security breach.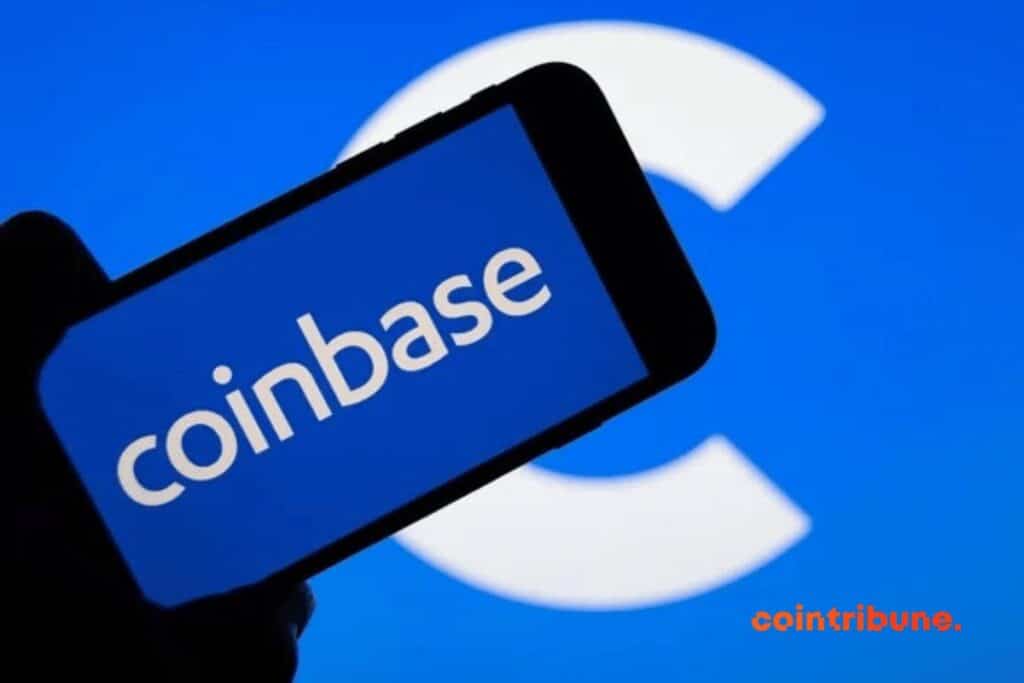 A duel between customers and Coinbase executives
Early in the morning on Tuesday, March 7, Bloomberg reported bad news for Coinbase customers. Despite the lawsuits, the exchange's executives refuse to take responsibility for its hacking last year. At the same time, the platform has refused to refund the hack's victims. The company made this known to one account holder, who lost $96,000.
According to the victim, Jared Ferguson, the company sent him an email stating that it was his fault and not theirs. In an email he allegedly received from Coinbase, they wrote, "Please note that you are solely responsible for the security of your email, passwords, 2FA codes and devices."
As a reminder, Ferguson is suing Coinbase for losses resulting from a security breach in May 2022. It further states that "Coinbase's email disclaims any responsibility for hacking into its customers' accounts."
Was it a hack or a security flaw at Coinbase?
Reviewing the context of his funds loss, the victim blames the exchange platform. He claims to have received a text message from his cell phone operator regarding a request to change his SIM card. However, Ferguson allegedly did not do so at the time. The next day, when he restored service to his device, he discovered that his Coinbase account had been cleared. The victim adds that this account contained almost all of his savings.
Ferguson insists that under state and federal law, Coinbase is liable for unauthorized withdrawals. However, the multi-billion dollar U.S. crypto exchange believes otherwise. According to the plaintiff, Coinbase is liable because its security procedure seems weak. He blasts the fact that the latter failed to report obviously fraudulent and unauthorized transactions.
He claims that a new device managed to clear his account within eight hours after resetting his password. In addition, the password was allegedly reset from an IP address not previously associated with his account.
Should Coinbase's security be questioned?
This is not the first time the platform's users have complained about losses. In 2021, thousands of dollars were stolen from Coinbase accounts in a SIM swap attack. Again, the company refused to refund the losses.
Despite being the industry leader in the US, Coinbase has often been criticized for its lack of customer support. However, it is also worth noting that mainstream media outlets such as Bloomberg have recently been targeting crypto exchanges.
Basic AML/KYC concerns
In a related development, Coinbase CEO Brian Armstrong hinted that its new Layer 2 network may be subject to anti-money laundering measures.
Speaking to Bloomberg Radio on March 6, Armstrong said that Base would initially be centralized with transaction monitoring:
I think the centralized players will probably have the most responsibility for avoiding money laundering issues. They will have transaction monitoring programs and such.
Base is the company's new Layer 2 network. Coinbase aims to use it to integrate 1 billion Web3 users. The network was launched as a testnet on Feb. 23. After this phase, it is expected to be deployed on the main network in Q2 2023.
The company's stock price fell 2.1% on the day. Just now, COIN is trading for $63.30 in after office hours. Of this, it remains crucial to make a good choice of a platform for the safety of your crypto assets.
Recevez un condensé de l'actualité dans le monde des cryptomonnaies en vous abonnant à notre nouveau service de newsletter quotidienne et hebdomadaire pour ne rien manquer de l'essentiel Cointribune !
L'équipe éditoriale de Cointribune unit ses voix pour s'exprimer sur des thématiques propres aux cryptomonnaies, à l'investissement, au métaverse et aux NFT, tout en s'efforçant de répondre au mieux à vos interrogations.
DISCLAIMER
The views, thoughts, and opinions expressed in this article belong solely to the author, and should not be taken as investment advice. Do your own research before taking any investment decisions.