Crypto: Binance Stands by HTX and Justin Sun Amidst Turmoil
Tue 26 Sep 2023 ▪
3
min of reading ▪ by
▪
Huobi Global and Binance are two prominent crypto companies. In the crypto industry, rivalries are not uncommon. However, Binance CEO CZ remains sportsmanlike in the face of comparisons and extends a hand to his counterpart Justin Sun as his exchange falls victim to a hack.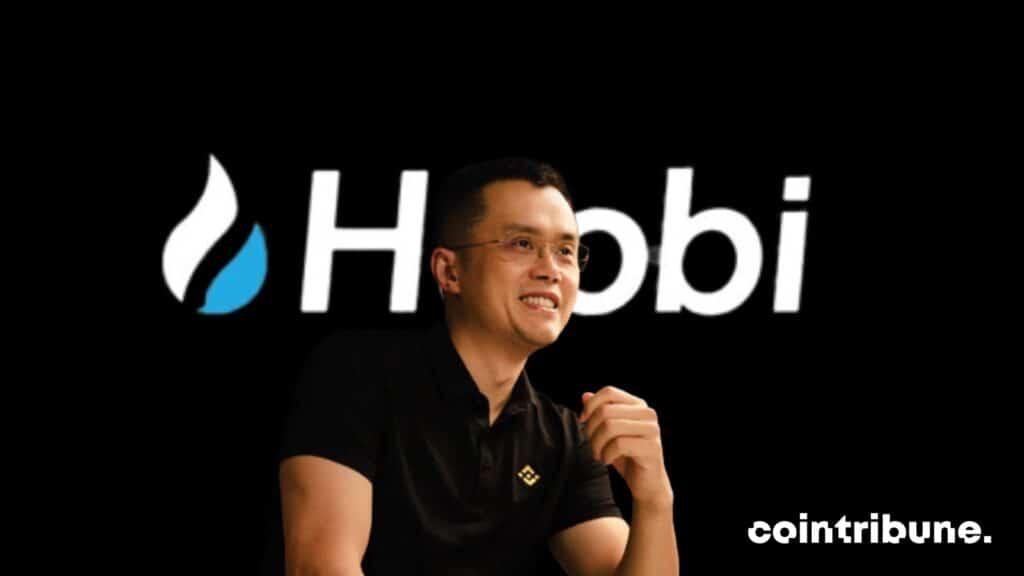 Chin up! Binance and HTX on the same side
Changpeng Zhao is known for his firm positions in the crypto ecosystem. Even if he doesn't always have unanimous support, he is not indifferent to the problems of others. While Binance is at odds with the SEC, he still decided to get involved in the HTX case as it goes through a rough patch.
As a reminder, Justin Sun's crypto exchange fell victim to a hack on September 24, resulting in a loss of nearly $8 million. In the face of the situation, CZ did not remain passive. But as is his usual style, he didn't miss the opportunity to tease his colleague before offering his support.
In a tweet, the founder of the world's largest cryptocurrency exchange platform stated that his team would do everything to track down the hacker and return the stolen funds. This statement did not go unnoticed, as Binance is not currently in the best shape. The bearish trend and SEC accusations leave it no respite.
CZ and Justin Sun, two entrepreneurs facing problems
The crypto sector is not enjoying its best days, and exchanges are suffering, especially the largest ones. Binance is arguably the largest of them all and, in the same vein, it takes on the associated problems. These include its dispute with the U.S. Securities and Exchange Commission (SEC) and CZ's often controversial statements.
While Justin Sun aims to turn Huobi into a future Binance, it seems he didn't anticipate all the positives. Indeed, the exchange, which recently rebranded itself, has overcome quite a few challenges this year. It has faced predictions of collapse and the arrest of some executives, among other issues. Nevertheless, it seems to be on the right path, since growth often occurs in adversity.
Huobi's rebranding to HTX was supposed to be a major change for the exchange's future. But as CZ aptly put it, Justin Sun may have dug his own grave by renaming his crypto platform after SBF's, FTX. Despite the irony, Binance's support will undoubtedly be of great assistance in recovering the hacked funds. In any case, this situation should not affect users thanks to the SAFU fund.
Maximize your Cointribune experience with our 'Read to Earn' program! Earn points for each article you read and gain access to exclusive rewards. Sign up now and start accruing benefits.
Le monde évolue et l'adaptation est la meilleure arme pour survivre dans cet univers ondoyant. Community manager crypto à la base, je m'intéresse à tout ce qui touche de près ou de loin à la blockchain et ses dérivés. Dans l'optique de partager mon expérience et de faire connaître un domaine qui me passionne, rien de mieux que de rédiger des articles informatifs et décontractés à la fois.
DISCLAIMER
The views, thoughts, and opinions expressed in this article belong solely to the author, and should not be taken as investment advice. Do your own research before taking any investment decisions.