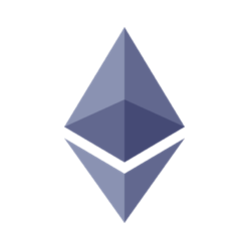 Ethereum price
ETH
Volume 24h
$3,675,378,118.14
Offer available
122,373,866.218 ETH
Capitalization
$196,732,544,119.29
ETHEREUM: A BRIEF SUMMARY
Vitalik Buterin published the Ethereum white paper, describing how the network functions, in 2013. Buterin and the other co-founders of Ethereum officially launched the project on the 30th July 2015. Ether (ETH) is the cryptocurrency native to Ethereum. Ethereum aims to be a decentralised platform for decentralised applications (dApps), allowing network users to design applications that are resistant to censorship, failure and fraud.
WHAT IS ETHEREUM (ETH)?
Since the creation of Bitcoin in 2009, plenty of other cryptocurrencies have sprung up, claiming to be a Bitcoin-killer or "the next Bitcoin". One project that stands out for not trying to do this is Ethereum (ETH). While Ethereum is (just a) little lesser known than Bitcoin, this cryptocurrency is still enjoying an ever growing success. In fact, Ethereum was invented just a few years after Bitcoin by Vitalik Buterin. His goal was not to get rich quick by jumping on the Bitcoin bandwagon, but to create the world's first decentralised computer. 
Today, Ethereum is recognised as the second largest cryptocurrency in terms of market capitalisation. Vitalik Buterin is said to have taken inspiration from the pioneering cryptocurrency, Bitcoin, but he actually had a much different ambition in creating it: to change the world. While Bitcoin initially aimed to decentralise currency, Ethereum wanted to broaden the scope of cryptocurrencies and the blockchain at large. This revolutionary project has opened the door for dApps (decentralised applications) and smart contracts.
What is Ethereum for?
Ethereum is an open and decentralised platform that offers developers a blockchain on which they can build decentralised applications (dApps) by signing smart contracts. These smart contracts are scripts that automatically execute tasks via the EVM (Ethereum Virtual Machine) as soon as certain conditions (stipulated in the smart contract) are met. Ethereum was coded in a Turing-complete language, which breathes life into these kinds of applications.
The Ethereum network has its own cryptocurrency, ether (ETH), which performs two functions: the remuneration of miners who validate its network (i.e. those behind each computer serving as network nodes), and the remuneration of programmers and developers who work directly on the Ethereum project.
Smart contracts are usually implemented on dApps. The dApps built on Ethereum are open source, secure, autonomous, always available and easy to implement. They cover a huge number of fields, from banking and trading to data storage and insurance verification. The interesting thing is that Ethereum does not directly create these dApps, rather, other companies use the Ethereum blockchain to mint their own ERC-20 tokens and projects. All the same, everything is located in the Ethereum ecosystem.
If we make an analogy with more understandable technology, we can define Ethereum as a free global computer on which any programmer can create and run a programme. This computer doesn't belong to any single person, as it is, in fact, a decentralised network of individual computers (linked up via the blockchain). Ethereum cuts out the middle-man and further secures transactions with well-developed smart contracts, while making operations much more transparent.
Unlike Bitcoin, Ethereum is not a threat to banks and financial institutions, but a source of opportunity. These international players, burned by the idea that the value chain of transactions is slipping away from them, could take advantage of the Ethereum blockchain to accelerate their services thanks to its innovative smart contracts. For this reason, Ethereum has been adopted by international institutions and multinational firms, which back up its real world practicality.
All in all, Ethereum is a project that offers a whole new world of opportunities. We have only just begun to scratch the surface of what smart contracts and dApps are capable of. Think back to all the big crazes in the crypto world – they were all made possible by Ethereum. When ICOs were the big craze: people had just realised that Ethereum could let them create their own projects. When DeFi seemed to appear out of nowhere, iot was because people had realised that data could be passed into the Ethereum blockchain to make dApps much more powerful. Even now, we are seeing the NFT art craze, it's all thanks to Ethereum.
How to buy ETH?
One way to acquire ether is by exchanging it for another cryptocurrency or purchasing it using fiat (which is becoming easier and easier as more options become available). Using fiat-to-crypto exchange platforms, you can buy ether by either doing a bank transfer or paying with your credit/debit card, however, it is also possible to buy it with cash, as ETH is hugely popular, and the second-largest cryptocurrency in the space.
For a regular user who wants to invest in cryptocurrencies, the simplest option is to buy and sell ETH on a dedicated marketplace like Binance, eToro, etc. This method of online trading remains the cheapest and best value for money. However, there are risks that should not be overlooked. Do not use any old site, as it may turn out to be a scam that eats up your money and then disappears. It is important to take some basic precautions, starting with choosing the right platform to buy your ETH.
What is our opinion on Ethereum (ETH)?
Ethereum remains unquestionably one of the best blockchains out there. Although some projects aim to compete with it by offering decentralised applications and smart contracts, Ethereum is simply too firmly anchored in the space to be surpassed. Its native token, ether (ETH), remains one of the most profitable cryptocurrencies, with a market capitalisation that places it second behind only Bitcoin. While it is true that its transaction speed remains low and may cause some scalability problems, future network updates should provide a solution.
Ethereum is a trusted network for all investors. Ether remains a good investment if you have the right strategy. It couldn't be more simple. Keep in mind the risks involved in investing, and don't invest any more than you can afford to lose. If you want to find out more about this great project, check out a few more of our articles on the topic.