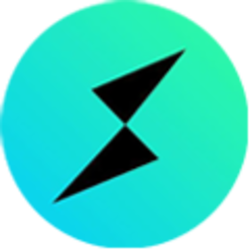 THORChain price
RUNE
Volume 24h
$10,173,328.27
Offer available
330,688,061.334 RUNE
Total supply
500,000,000 RUNE
Capitalization
$440,923,134.36
THORCHAIN: A BRIEF SUMMARY
THORChain (RUNE) is a decentralised liquidity protocol, allowing its users to easily exchange cryptocurrencies on different networks, without losing custody of their cryptocurrencies during the process. THORChain users can exchange crypto assets without having to rely on order books to get cash. The platform's native token, RUNE, is used as a base currency in the THORChain ecosystem. It is also used to govern and secure the platform. The launch of THORChain was funded by an IDO on Binance DEX in July 2019. Its mainnet was launched in January 2021. THORChain has no CEOs, founders or directors: Gitlab is responsible for the development of the platform and the people working on the project are anonymous.
WHAT IS THORCHAIN (RUNE)?
What is THORChain (RUNE)?
THORChain allows users to exchange cryptocurrencies from several different networks while allowing them to maintain permanent control over their digital assets.
THORChain's modus operandi is very similar to that of Uniswap, which allows individuals to exchange tokens peer-to-peer without having to rely on a third party as it sidesteps exchanges and the use of an order book. Instead, users can only buy or sell at a predetermined price, based on the ratio of assets in a particular pool through the automated market maker (AMM) principle.
THORChain was one of the first projects to emerge through an Initial DEX offering (IDO) using Binance DEX to raise funds. However, the project works not only with Binance's blockchain, but also with Ethereum's. This means that RUNE tokens are available in both a BEP-20 and an ERC-20 form. In the long run, THORChain aims to extend its compatibility to all the most popular blockchains in order to allow inter-chain swaps.
What is THORChain for?
While Uniswap is arguably the most popular DEX (Decentralised Exchange) out there right now, THORChain wants to solve some of the problems that exist on it, such as impermanent losses, or the fact that you have to swap between ERC-20 tokens only.
To solve the problem of impermanent losses, at least in part, THORChain has put in place a mechanism that aims to increase transaction costs when one side of the liquidity pool finds itself unbalanced compared to the other. This ensures the liquidity necessary for the smooth operation of the trading pair.
In addition, unlike Uniswap, THORChain does not charge any commission on swaps made within a pool. All of these fees are given entirely to the liquidity providers.
The technical details that allow THORChain to perform swaps between different blockchains are quite complex to explain; therefore, we will not go into detail here. However, THORChain has put a lot of thought into making sure that users don't have to worry about the nitty-gritty here. Thanks to its clear and easy-to-use interface, all technical operations are done 'behind the backs' of users. All they have to do is to click a few buttons to carry out their operations. Nice and easy.
As for security, THORChain uses a proof-of-stake (PoS) Byzantine Fault Tolerance (BFT) consensus system, which ensures transaction integrity by using several different validators to confirm blocks. Under this system, validators are rewarded when they are honest and are penalised when they act dishonestly. In addition to this, the smart contracts behind the THORChain network have been audited by several independent companies, and no security flaws have been found.
The RUNE token is used for three purposes on the network: as the default payment method, as a security deposit that validators must stake to have the right to approve transactions, and as a governance token that gives voting rights to its holders.
Where to buy RUNE?
Before buying RUNE, you must first decide what type of token you want to get. If you want to get the BEP-20 (Binance) version of the RUNE token, then you have to go to Binance DEX, because it's the only place where you can buy it.
However, if you want to get the ERC-20 (Ethereum) version of RUNE, then your choices are much more varied. However, you should not go to any old purchase platform, as some are quite questionable, and you may never be able to recover the money you deposit on them.
In order to avoid any scam, we advise all our readers to use a reliable exchange site. The ones mentioned in this list are secure platforms that we regularly use ourselves to carry out our trades, and we have never encountered any problems on them. All in all, we can recommend you to use Binance's centralised exchange (the 'regular' one), which also has the ERC-20 version of the RUNE token and is, in our opinion, the easiest option to use.
Keep in mind that you will need to first purchase an intermediate digital asset, such as Bitcoin or Ethereum first before being able to purchase RUNE. Even if a project becomes crazy popular, you cannot always buy its native token directly with fiat money (pounds, dollars, etc.) – RUNE is no exception.
What is our opinion on THORChain (RUNE)?
If you like Uniswap, then you will definitely appreciate THORChain, which is a very similar project, but which (in our opinion) brings some key improvements. Notably, THORChain allows users to swap between several different blockchains, it partially addresses the problem of impermanent losses and gives 100% of the transaction fee to its liquidity providers.
Even though Uniswap is much more popular than THORChain, and it is very obvious which project takes inspiration from the other, we consider that the two projects do not actually start from the same point.
THORChain already has its own mainnet, and this will most likely allow it to evolve more easily than Uniswap. However, it must be recognised that Uniswap currently enjoys a larger audience and liquidity than THORChain. We will have to be patient to find out if things swap in the future.
To learn more about this DEX that allows you to make cross-chain swaps, we advise you to take a look at our complete guide to THORChain (insert link). It will provide you with all the information you could ever want about it.