CZ is confident: Binance is here to stay
Wed 06 Sep 2023 ▪
3
min of reading ▪ by
▪
Regulation Crypto
While many haters see Binance nearing the end, CZ, the exchange's founder, believes they're very much mistaken. For him, nothing is certain, since his company hasn't yet shown everything. Things are about to change in the crypto ecosystem, and the platform won't be left behind.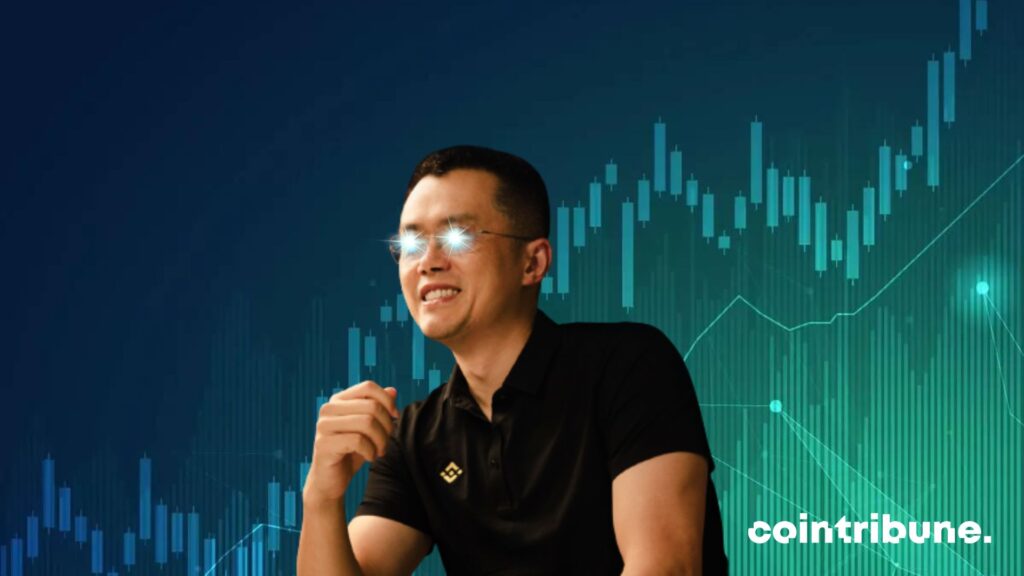 In brief:
CZ remains confident despite criticism
Binance won't fall like FTX, despite pressure from regulators
The crypto exchange loses market share amid accusations
No comparison between Binance and FTX, says CZ
Changpeng Zhao, better known as CZ, is fed up with incessant criticism. Although his crypto exchange platform is the biggest of all time, investors are not unanimous about it. Despite this, there's no stopping it, as it announces a number of changes in 2023.
However, one thing annoys CZ: the fact that Binance is being compared to FTX. At a Twitter Spaces event last Friday, he railed against people comparing his crypto exchange to Sam Bankman-Fried. According to him, his company is not going down. Although one problem follows another, that won't stop it from going from strength to strength.
Moreover, according to his statements, Binance is much stronger today than it will be in 2021. As a result, he doesn't see why people are thinking about a possible collapse. The crypto entrepreneur and staunch supporter of bitcoin (BTC) is confident that things will change for the cryptocurrency market.
Confidence prevails despite pressure from regulators
Changpeng Zhao is right to believe that his crypto exchange platform is the biggest of all time. However, this may not last as long as he thinks. Indeed, Binance is facing numerous investigations in several countries. Between the Commodities and Future Trading Commission's (CFTC) accusations in March and the SEC's against Binance US in June, the company has its work cut out for it.
What's more, US regulators aren't the only ones pursuing the company, as it is under legal scrutiny in several countries. These include France, Canada and Australia. Even if Binance continues to hold its own, the consequences are being felt.
According to Coingecko, overall transaction volumes have fallen by 52% on the crypto exchange. And the market share of the US branch, Binance US, is reported to be down 78%.
Despite one negative event after another, CZ maintains that Binance will not fall, not least because of regulatory pressure. As far as he's concerned, the crypto industry is in a state of upheaval, and he has no doubt that it's heading in the right direction.
Receive a summary of the news in the world of cryptocurrencies by subscribing to our new daily and weekly newsletter service so you don't miss any of the essentials of Cointribune!
Le monde évolue et l'adaptation est la meilleure arme pour survivre dans cet univers ondoyant. Community manager crypto à la base, je m'intéresse à tout ce qui touche de près ou de loin à la blockchain et ses dérivés. Dans l'optique de partager mon expérience et de faire connaître un domaine qui me passionne, rien de mieux que de rédiger des articles informatifs et décontractés à la fois.
DISCLAIMER
The views, thoughts, and opinions expressed in this article belong solely to the author, and should not be taken as investment advice. Do your own research before taking any investment decisions.