Wine, Streaming & Blockchain: The Challenge of the BlueWine Platform - Interview
Fri 16 Jun 2023 ▪
8
min of reading ▪ by
▪
Invest
We are pleased to present to you today a project that is both unique and ambitious: BlueWine. Behind this intriguing name lies the very first streaming platform dedicated to the world of wines and spirits. With a wide range of documentaries, films, series, and reports from all corners of the globe, BlueWine offers wine enthusiasts the opportunity to enhance their knowledge while being entertained. The project stands out with its innovative use of blockchain technology through the creation of the WineTV token. The team behind BlueWine has honored us by answering a few questions, allowing us to learn more about their vision and ambitions.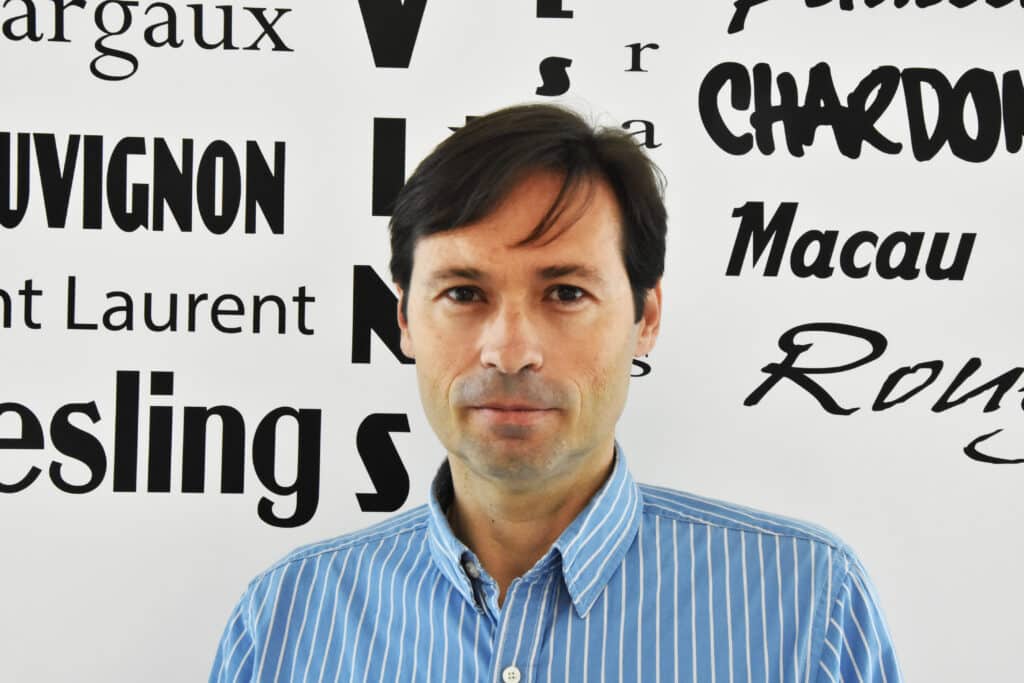 1- To begin, could you explain to our readers what the BlueWine project is?
BlueWine.com is set to become the first thematic streaming platform dedicated to wines and spirits worldwide. Enthusiasts will be able to discover and learn all sorts of things about their favorite wines through documentaries, movies, series, reports, and short formats from all around the world.
This project is led by an internationally experienced team of experts in the wine and entertainment industries:
A Canadian media law attorney and executive producer with 15 years of experience in film, series, and show production.
A British professional specializing in blockbuster distribution with 17 years of experience at Sony Pictures.
A former wine critic and journalist with over 22 years of experience at the Revue du Vin de France.
A former CEO of an international advertising and communications agency with over 25 years of experience.
Myself, a Franco-Canadian working in digital since 1996 and an e-commerce wine expert since 2006 in Europe, America, and Asia.
2- Why did you choose to launch an ICO for your WineTV token?
Well, when you are a film producer, our goal is to reach the widest possible audience with our work. Often, the success of a work naturally attracts a community of fans!
Therefore, we believe that crowdfunding, through the WineTV Token, will allow enthusiasts to participate in the creation of this project to promote films by talented directors. This will help build a community of passionate individuals.
3- You have issued 100 million WineTV tokens at €0.15. Can you tell us more about their potential and how these tokens can be used by investors?
There are several ways to manage your investment:
Those who keep their tokens for 36 months will be entitled to double WineTVs. They will therefore have paid only €0.075. Please note that this offer is limited to the first 10 million tokens sold.
And then there are those who will want to resell them sooner, to benefit from the added value of the targets achieved by our business.
4- The BlueWine platform aims to fill a gap in the content streaming market by offering a specialized platform for wines and spirits. How can this specific niche be beneficial for WineTV investors?
This "niche" is actually a "blue ocean" for the following reasons:
There is currently no competing platform in this space.
Although major platforms feature wine and spirits programs on video-on-demand (VOD), they are typically drowned out among thousands of films intended for a wider audience, making them difficult to find in their vast catalogs.
There is a significant amount of quality content available.
The thematic streaming market is experiencing significant growth.
According to Wine Intelligence, the audience of wine and spirits enthusiasts represents over 380 million people who consume these products at least once a week across major markets.
Therefore, WineTV token investors will be investing in BlueWine.com, which is a rocket in its market, a true Blue Ocean.
5- In your documentation, readers can see that you have addressed the subject of your "Permanent Buyback Program," to which you allocate 12% of the company's revenue for token repurchases. Why did you implement this program, what does it entail exactly, and how could it impact the long-term value of the WineTV token?
This program serves as an additional guarantee that we offer to investors who can benefit from it. E-Studioz commits to repurchasing and destroying WineTV tokens equivalent to 12% of its revenue. The tokens introduced through the IBEx Launchpad are thus deflationary, setting them apart from legal tender currencies or publicly traded stocks. As the circulating supply cannot increase, the activity generates scarcity, which intensifies when revenue increases.
6- In addition to the broadcasting of content on wines and spirits, you mentioned that BlueWine aims to stimulate the creation of creative content on the subject. How could this diversification of activities benefit WineTV token holders?
Indeed, we want to continue producing original content, but also co-produce with independent filmmakers from all over the world. This is the same strategy as major platforms that produce their own films and/or series. This activity, which we are very familiar with, allows us to generate comfortable margins, but also to have original and exclusive content only accessible on BlueWine.com. Exclusivity is a key element in attracting new subscribers, but also in keeping them loyal. Therefore, this strategy will enable the company to repurchase and destroy more tokens faster, which is beneficial for the valuation of WineTV.
We certainly have a long-term vision for our business. First and foremost, we need to reach a large portion of the English-speaking audience in the United States, Canada, the United Kingdom, Australia, and New Zealand. Then, depending on market opportunities, we will invest in dubbing to be able to expand to other countries such as Germany, France, Italy, Spanish-speaking countries, and of course, China and Japan.
Furthermore, once our streaming platform has acquired enough content, we will be able to create a linear channel. This means that it will be sold by cable operators to their millions of subscribers. With each major milestone achieved by BlueWine.com, our WineTV token will increase in value.
As you can see, we have a lot of ambition. So, invest with us without hesitation.
Conclusion
BlueWine is an innovative project that exploits a promising niche in the streaming sector. With their experienced team and their strategy of creating and broadcasting high-quality content, they seem well-positioned for success. WineTV, as a crowdfunding tool and investment instrument, also offers many interesting opportunities. We look forward to seeing how the BlueWine project develops in the years to come and how the value of the WineTV token evolves based on the company's successes.
Maximize your Cointribune experience with our 'Read to Earn' program! Earn points for each article you read and gain access to exclusive rewards. Sign up now and start accruing benefits.
L'équipe éditoriale de Cointribune unit ses voix pour s'exprimer sur des thématiques propres aux cryptomonnaies, à l'investissement, au métaverse et aux NFT, tout en s'efforçant de répondre au mieux à vos interrogations.
Disclaimer:
The contents and products mentioned on this page are in no way endorsed by Cointribune and should not be construed as its responsibility.
Cointribune strives to provide readers with all relevant information available, but cannot guarantee its accuracy or completeness. Readers are urged to make their own inquiries before taking any action with respect to the company, and to assume full responsibility for their decisions. This article does not constitute investment advice or an offer or invitation to purchase any products or services.
Investing in digital financial assets involves risks.
Read more