MyTVchain: Will NFTs revolutionise the world of sport and esports?
Wed 28 Jul 2021 ▪ 18h20 ▪
13
min read — by
With the Tokyo Olympics in full swing, let's take a look at NFTs and their potential to disrupt and shape the future of sport. Gamified ticketing, financing on resale, contests, exclusive content, tokenised sports and new service offers can be unlocked thanks to digital technology and innovations that do not cease to appear in the world of sports business. With input from MyTVchain (the first platform that allows sports and esports clubs and athletes to create their own Web TV – and soon directly on the blockchain) we will explain how NFTs are ushering in a new era in the world of sport.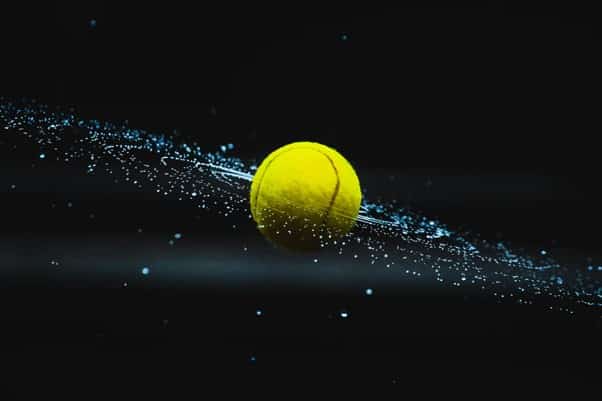 Disclaimer: This article is brought to you by MyTVchain. Crypto investments carry an inherent risk, do your own research and only invest as much as you can afford to lose. This article does not constitute an incentive to invest
Business and sport, a model of constant innovation
Today, revenues from sports businesses are generally derived from three categories: match days, broadcasting and commercial revenues. Throughout history, clubs have continued to innovate and create new revenue streams within these segments, helping them to adapt to changing times and keep sport at the centre of society.
If we take match days, for example, some stadiums now offer catering options that rivaling Michelin-starred establishments, while the partnership between Scuderia Ferrari F1 and Amazon Web Services has resulted in a series of new content offerings for race days. These include virtual access to the car's setup in Ferrari's garage and even AR experiences throughout the race.
As for the replay, the NFL's agreement with the streaming platform Twitch to broadcast Thursday Night Football introduced elements of gamification to bolster fan interaction and opportunities for revenue. This trend is set to accelerate as digital giants try to penetrate the sports scene more and more.
MyTVchain (which we presented to you previously) is perfectly situated in this niche. It offers an exclusive Web TV platform, run by sports clubs, that creates value thanks to the applications of the blockchain, and soon thanks to the MyTV token. MyTVchain currently has the most complete service offering on the market, from video capture to marketing activation and all the opportunities unlocked by blockchain technologies.
If we continue to delve into the sports industry, we obviously find ancillary revenues. This involves selling media rights, for example, and private equity companies are positioned well for this.
The commercial revenue segment, finally, encompasses several angles, including merchandising, licensing fees and sponsorships. One example is Manchester United, which has more than 60 partners.
But in the midst of all this, the real revolution is happening right before our very eyes. Despite the growth of innovation, profits and the reorganisation of sports' core business, NFTs can have an even deeper impact on sport business and the ability to mark a new chapter in history. Many clubs have doubled in value over the last decade, but the opportunity offered by NFTs blows any previous innovation out of the water. They unlock an agile and large-scale market, with the possibility of boosting revenues (and therefore the value of the team) by an order of magnitude.
Tokenising sport: how NFTs can disrupt and drive innovation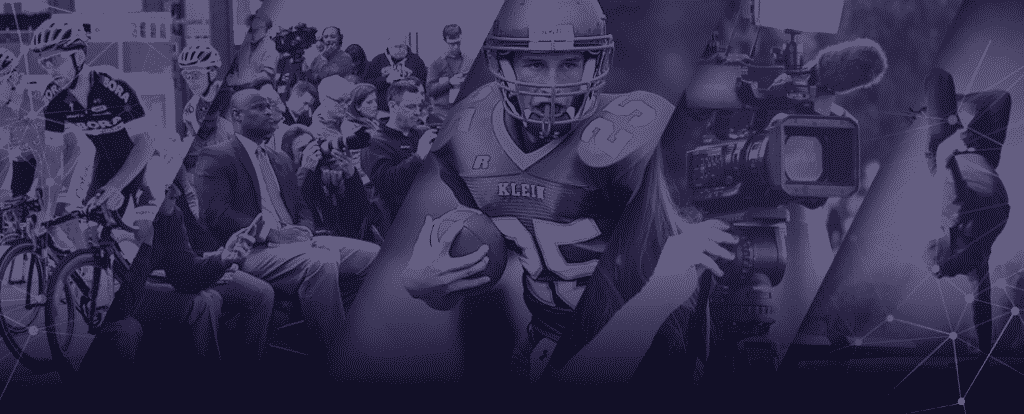 A non-fungible token (NFT) is a unique digital asset. NFTs can consist of photos, videos, audio files, or even real estate, and are associated with a licence to use them for a specific purpose. They can then be sold and traded on digital markets. NFTs work like crypto tokens, but unlike cryptocurrencies, they are not mutually interchangeable – one NFT is not the same as another.
The NFT economy makes it an incredibly lucrative stream of revenue from a sports business perspective. In addition, sports teams can take advantage of moments or trends in demand due to the compressed lead time to create and sell an NFT.
While players have spearheaded the launch of NFTs in the world of sport, clubs are getting more and more involved and we're going to look at what benefits they can see.
First, the basis of NFTs in sports is digital collectibles.
Dapper Labs' NFT NBA Top Shot platform has brought in more than £500 million in less than a year. Built on the Flow blockchain, the marketplace provides individuals with digital items licensed by the NBA. The owners of these Top Shots do not have the legal right to reproduce or profit from the clips they own, but, as is the case with most NFTs today, they have a license to use, copy and display their tokens.
The Sorare trading card platform is also part of the digital collectibles segment. The company is on its way to raising more than £360 million, making it the largest fundraiser in the history of French Tech. The platform allows users to purchase digital sports cards that can be used in-game and exchanged with other players. The better your team performs, the more chances you have of winning the game and winning prizes. Recently, Sorare even signed a partnership with the German national football team.
The most expensive card exchanged on the site is a one-of-a-kind Cristiano Ronaldo NFT, which is currently worth £209,000. PSG recently launched its own eSports academy, while Formula 1 partnered with Animoca Brands to develop F1 Delta Time, a game in which users exchange tokens representing cars, drivers and even tracks. The game's first NFT F1 car sold for 415.9 ETH (about £687,000 at the time of writing).
But NFTs can also represent any form of unique information, and this is interesting for ticketing. An event ticket can be sold and transferred to customers digitally and stored on a simple wallet. In addition, NFTs bring banknotes into the realm of programmable money, which opens up unlimited potential for new revenue opportunities. These can be ticket auctions, resales (with commission for the club), a gateway for food and beverage promotions, and affiliated sales for business partners.
Finally, clubs can improve their revenue margins on the match day, as the costs associated with minting and selling NFTs are negligible compared to the traditional ticketing infrastructure.
NFTs also allow you to take a seat in a team's stadium and attend exclusive events in virtual worlds such as Decentraland. As crazy as it sounds, avatars make it possible to display collections of NFT art, walk around with friends, attend events and even order a pizza. At a recent NFT art sale at Sotheby's, for example, the auction house opened a replica of its London building in the virtual world, attracting more than 3,000 visitors.
Atari has announced the opening of a casino as part of a two-year lease built in the Vegas City area of Decentraland, expecting to welcome millions in bets.
Last but not least, another application of blockchain technology are the (fungible) supporter tokens, better known as Fan tokens. These allow fans to make certain decisions and unlock special access, VIP rewards and promotions related to their team, ultimately getting them fully engaged in the life of the club. In the summer of 2020, FC Barcelona launched its own fan token (BAR) and generated £940,000 in less than two hours of sales. Other teams like A.C. Milan have had equally spectacular results, netting £4.32 million in revenue by collaborating with the cryptocurrency Chiliz. The transparent and immutable nature of the Blockchain acts as an assurance of the integrity of the metrics and information gathered from fan interactions, helping sponsors generate a better return on investment. MyTVchain will also soon launch its MyTV token, which we will soon explain!
How can MyTVchain leverage NFTs to drive innovation?
As we have seen, NFTs offer countless applications to the sports sector, because collection and monetisation play a central role in supporter culture. Similarly, the gaming industry has a bright future ahead of it (as Sorare shows), bringing together the sports business, NFTs and games. But imagine being able to buy the NFT of young talent, coming from a national second or third team, or even from a non-league team… We are talking about the kind of young talent that only you have spotted, and who you want to place a bet on for the years to come… Better still, why not have the ability to do the same for any type of sport, even those that are not currently in the limelight? The possibilities are endless.

MyTVchain will allow each WebTV (whether club, federation, athlete etc.) to easily mint their own NFTs, to sell them, swap them, donate them, or make them a prize in a competition, etc. we already picture the one-time flat BMX world champion, Matthias Dandois, letting each winner of his #MiniHopTour win an NFT in memory of his performance, minted by the athlete from his very own WebTV.
But the plans for the future will be even more sensational. MyTVchain has decided to anticipate and position itself at the forefront of upcoming developments. Thanks to its rapid growth and its plans for 2021-end, this French start-up is hitting it out the park in the world of sport.
Just consider Deloitte's recent report on the sports industry:
Consider these three strategic opportunities to boldly position your business to thrive in the future:

– Leverage digital tools to drive new sports revenue streams.

– Be active in addressing race, gender, and LGBT+ inequality and injustice.

– Explore new ways to fuel year-round fan engagement.
The takeaways are clear, and MyTVchain ticks all the boxes. The primary role of MyTVchain is to increase the notoriety of clubs by levelling the playing field and accelerating the development growth of their TV channel. By eliminating intermediaries through the blockchain, the start-up intends to create a new world where supporters and the sports world negotiate directly via decentralised technology.
This is the whole purpose of the MyTV token, which will be launched soon and will be a powerful means of exchange and reward on the platform.
If we try to look ahead at what could be the sport of tomorrow, we see a space governed by NFTs, with, for example, anti-doping tests and other player health tests verified by the blockchain.
NFT technology could also see use cases extend to smart contracts. Player transfers could thus include medical records, performance data and image rights.
With this technology, companies can split a full NFT sports contract into fractions and connect investors, brands and sponsors in a secure, efficient and innovative way. Similarly, smart contracts could have a significant impact on the use of image rights by sponsors for affiliate sales, paving the way for revenue-sharing agreements. Sports teams can tap into a fan base or reachable community of sometimes more than 100 million people in diverse, customisable and global markets.
In future applications, in particular enabled by the passage on the Binance Smart Chain, MyTVchain intends to allow clubs to issue NFTs, to exchange them on a marketplace and also to gauge markets. In short, we tell you no more and we hope to see you soon on the first Web TV platform dedicated to sports and esports that is powered by blockchain technology.
Recevez un condensé de l'actualité dans le monde des cryptomonnaies en vous abonnant à notre nouveau service de newsletter quotidienne et hebdomadaire pour ne rien manquer de l'essentiel Cointribune !
Passionnée des nouvelles technologies, et de blockchain ! Dénicheuse de news tendances, des dernières évolutions du marché, et des pépites de l'écosystème, je me fais un plaisir de vous faire découvrir cet univers sous toutes ses couleurs.
DISCLAIMER
The views, thoughts, and opinions expressed in this article belong solely to the author, and should not be taken as investment advice. Do your own research before taking any investment decisions.