Ethereum (ETH): Vitalik Buterin announces major changes ahead
Mon 12 Jun 2023 ▪
3
min of reading ▪ by
▪
Following the success of Shapella, Vitalik Buterin has announced the arrival of other projects that will complement The Merge. After several months of behind-the-scenes work, the co-founder of one of the world's most popular blockchains is unveiling a new roadmap in which he outlines three major technical transitions. Details in this article.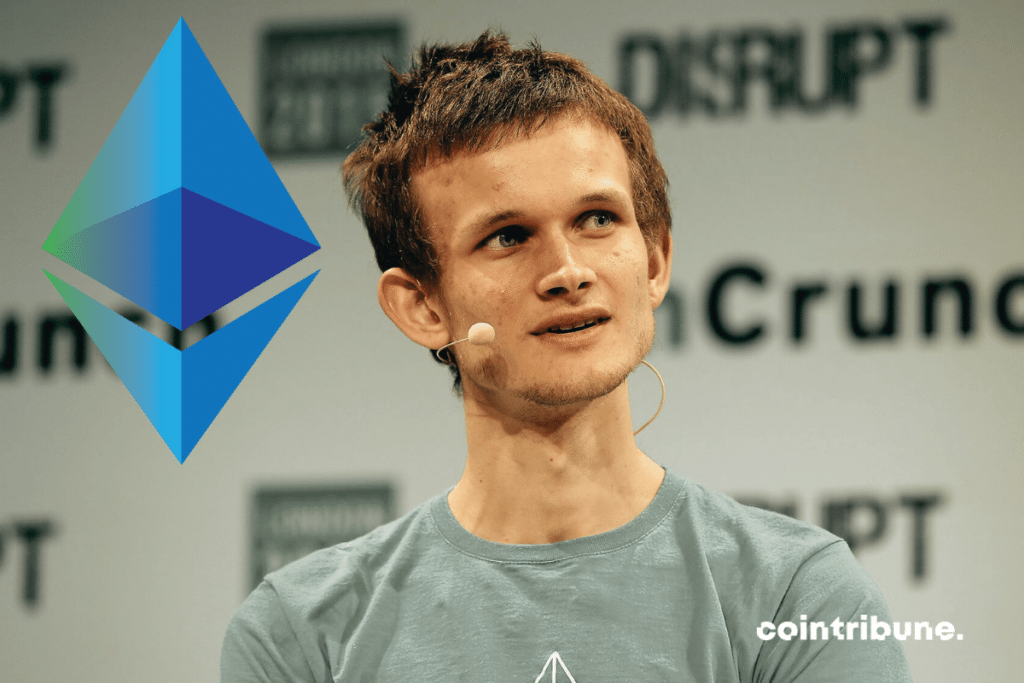 Changes on the horizon for Ethereum
Concerned about the future of Ethereum, Vitalik Buterin recently warned against excessive use of layer 1. Now that the alert has been made known to the public, the network's strongman has announced major technical changes via his blog.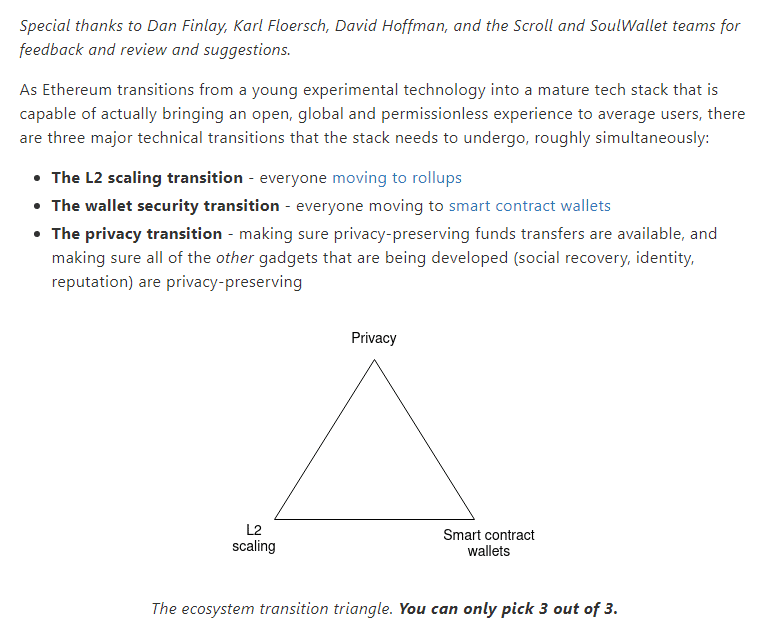 "As Ethereum transitions from a young experimental technology into a mature tech stack that is capable of actually bringing an open, global and permissionless experience to average users, there are three major technical transitions that the stack needs to undergo, roughly simultaneously:
The L2 scaling transition – everyone moving to rollups
The wallet security transition – everyone moving to smart contract wallets
The privacy transition – making sure privacy-preserving funds transfers are available, and making sure all of the other gadgets that are being developed (social recovery, identity, reputation) are privacy-preserving"
Layer 2 scaling
This would notably allow for a reduction in transaction fees during bullish cycles, according to V. Buterin. We want to emphasize that Ethereum is increasingly being overlooked by users due to its astronomical gas fees.
"Without the first, Ethereum fails because each transaction costs $3.75 ($82.48 if we have another bull run), and every product aiming for the mass market inevitably forgets about the chain and adopts centralized workarounds for everything," he points out.
Wallet security
With a significant increase in cryptocurrency platform attacks, including a recent incident with the Atomic wallet, security has become a priority for developers like Buterin. Thus, in his opinion, Ethereum will need to design secure wallets to attract many users.
The best alternative for Vitalik Buterin lies in smart contract wallets. These would be able to support complex functions such as social recovery.
Privacy protection
Vitalik Buterin wants to make privacy protection the third necessary technical transition for Ethereum. As such, he has proposed the implementation of stealth address protocols. This will allow users to have more convenience.
Let's not forget that Coinbase faced a lawsuit last May, alleging a violation of privacy laws by a user.
Maximize your Cointribune experience with our 'Read to Earn' program! Earn points for each article you read and gain access to exclusive rewards. Sign up now and start accruing benefits.
L'équipe éditoriale de Cointribune unit ses voix pour s'exprimer sur des thématiques propres aux cryptomonnaies, à l'investissement, au métaverse et aux NFT, tout en s'efforçant de répondre au mieux à vos interrogations.
DISCLAIMER
The views, thoughts, and opinions expressed in this article belong solely to the author, and should not be taken as investment advice. Do your own research before taking any investment decisions.