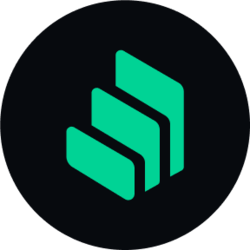 Compound price
COMP
Offer available
7,267,151.999 COMP
Total supply
10,000,000 COMP
Capitalization
$272,205,644.71
COMPOUND: A BRIEF SUMMARY
Compound (COMP) is a DeFi lending protocol that allows its users to earn interest on their cryptocurrencies deposited into one of the platform's liquidity pools. By depositing a token in a pool, a user receives a cToken in return as proof of their participation. cTokens can be used at any time to purchase the underlying crypto originally deposited in the pool. The price of a cToken relative to the underlying asset increases over time, allowing depositors to make a profit. Borrowers can take out a loan from any pool by depositing a guarantee. Compound was founded in 2017 by Robert Leshner and Geoffrey Hayes.
WHAT IS COMPOUND (COMP)?
COMP tokens are the native governance tokens of the platform Compound. At its core, Compound is an algorithmic, autonomous interest rate protocol for developers to leverage to unlock a plethora of open financial applications. Compound community-built interfaces serve a wide variety of purposes and cater to a wide range of stakeholders. It serves institutional investment needs as well as earning, management, and reporting needs. Backed by some of the most well-regarded investors in the world of crypto, such as a16z, BainCapital Ventures, Coinbase, Paradigm, Polychain Capital, and Dragonfly Capital backs the Compound protocol. 
Founded in August 2017, the Compound protocol is led by Geoffrey Hayes and Robert Leshner. The stated mission of the protocol is to build money markets on the Ethereum blockchain. Built on Ethereum and with thousands of users and dozens of applications integrating Compound, the protocol offers an interface qualified to adjust money-market interest rates based on asset-specific supply and demand. 
Compound supports markets for USDC, DAI, ether (ETH), WBTC, USDT, UNI, ZRX, BAT, SAI, REP, and its governance token COMP. Total supply in the Compound market has crossed $12 billion (~£8.76 billion) so far, whereas the total borrowed amount has surpassed $5.4 billion (~£3.94 billion). 
The Open Price Feed system of the Compound protocol allows various sources, called 'Reporters', to sign off-chain data about prices and allow any Ethereum account to move that data on-chain. Assets included in the Open Price Feed are BAT, DAI, ETH, KNC, LINK, REP, SAI, UNI, USDC, USDT, WBTC, ZRX, and the COMP governance token. 
The COMP governance tokens make their holders eligible to propose changes to the protocol and vote on implementing those changes without any intervention from the compound team. Apart from buying COMP tokens from exchanges, protocol participants can earn them by depositing assets or taking out a loan. 
What is Compound (COMP) for?
The Compound protocol is a suite of Etereum smart contracts. Software developers can leverage these contracts to interface with the cryptocurrency money markets. To supply or borrow assets from Compound, you need to write to the Ethereum blockchain. 
Creating programs for Ethereum and interacting with Compound's smart contracts requires some knowledge of the smart-contract architecture and JSON RPC. 
Developers can leverage the Compound protocol to make their applications more efficient by charging them with interest-adding and asset movement features. Developers can build interest directly into their product turning the balances held by their applications eligible to automatically earn the prevailing market rate. 
They can also leverage Compound to tokenise balances and expand their functionality without compromising on liquidity. These tokens are known as cTokens. Each asset that Compound supports integrates through a cToken contract, an EIP-20 compliant representation of balances supplied to the protocol. Users can leverage cTokens by minting them to earn interest on their exchange rates or by using them as collateral. Tokenised balances also have increased functionality as they make their transfer easier to cold storage, other users, etc. 
The compound protocol also helps to unlock liquidity by offering access to on-demand liquidity in any Compound market. You can tap into the protocol to access a global liquidity pool for each of the assets supported by the Compound protocol without any trading fees or slippage.
How to buy Compound (COMP)?
With the total or maximum supply capped at ten million COMP tokens, the circulating supply hovers around 4.7 million. You can purchase COMP tokens on hundreds of crypto exchange platforms, including Coinbase Pro, Binance, and Huobi Global. It can be traded against both cryptocurrencies and a variety of fiat currencies including USD, GBP, INR, or AUD. 
Out of the total supply of ten million COMP tokens, 4.2 million are allocated for distribution to Compound users over a period of 4-years. 2.4 million COMP tokens are earmarked for the Compound Lab, Inc shareholders, whereas 2.2 million tokens are allocated to the founders and the team. 332,000 tokens remain for the future team members, and 775,000 COMP tokens are reserved for the community governance initiatives. 
Buying COMP tokens in Binance, for instance, is easy. Once you have registered in Binance, you need to deposit your cryptocurrencies. The most convenient cryptos to deposit are Bitcoin and Ethereum as they have trading pairs with most of the cryptos available on Binance including COMP. 
Once you have selected one among Bitcoin or Ethereum, it will show you a deposit address. Copy the address, go to your chosen wallet and send the amount you wish to deposit. The deposit usually takes half an hour to reflect on the user-end. Once your deposit is processed, place a "Buy" for the COMP/BTC trading pair or COMP/ETH trading pair, depending on what currency you've deposited. 
If you choose to buy COMP when it hits a specific price, you can use the "Limit Order"  functionality. You can also choose to purchase it at the current market price. In case you've chosen to go with the current market price, your order would be executed almost instantly and added to your balance. 
What's our opinion on Compound (COMP)?
The compound protocol serves a wide range of purposes. On one hand, it supports a robust interest-earning mechanism, whereas, on the other hand, it offers developers to turn their projects into higher-returns generating ones with expanded functionality. It also offers access to on-demand liquidity and allows the use of supplied balances as collateral to borrow against. 
Since the launch of its mainnet in September 2018, the protocol has garnered more than $6.7 billion (~£4.891 billion) in total value locked (TVL). It also reached its all-time high on 12th February 2021, with a price of $566.69 (~£413.68) from an all-time low of $61.25 (~£44.71) in June 2020. All these are reflective of COMP's increased significance as an enabler of the future of finance.