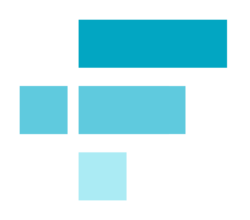 FTX Token price
FTT
Volume 24h
$15,756,073.52
Offer available
133,975,252.66 FTT
Total supply
352,170,015 FTT
Capitalization
$3,224,785,092.02
FTX TOKEN: A BRIEF SUMMARY
FTX Token (FTT) is the native token of the crypto derivatives trading platform FTX. FTT was launched on 8th May 2019 by Sam Bankman-Fried and Gary Wang. FTX is backed by Almeda Research, one of the largest crypto trading companies and one of the largest liquidity suppliers out there. FTX is primarily designed for professionals with a proven track record in cryptocurrencies.
WHAT IS FTX TOKEN (FTT)?
The FTX Token is native to FTX, a cryptocurrency derivatives trading platform. FTX Token is a top 50 cryptocurrency in terms of total market cap, with a market cap of just over $3.49 billion (~£2.53 billion) and market dominance of 0.20%. FTX Token reached an all-time high of $43.45 (£31.21) on 15th March, 2021. 
Launched on 8th May, 2019, by Sam Bankman-Fried and Gary Wang, FTX aims to address the drawbacks of mainstream cryptocurrency futures exchanges. Mainstream futures exchanges often experience clawbacks due to indigently designed risk management systems. 
This may lead to a loss in the millions, as was the case when OKEx confirmed a $9 (~£6.53) million clawback in 2018. When a crypto exchange's insurance fund is not able to cover the total margin call losses of investors, a clawback takes place. FTX reduces the possibility of the same by using a three-tiered liquidation model. 
FTX also offers features like a centralised collateral pool and the universal settlement of stablecoins. The fragmentation of collateral across several token wallets prevents positions from getting liquidated. FTX offers a single, universal margin wallet. All FTX derivatives are stablecoin-settled.
What's more, FTX offers leveraged tokens. As a trader, you can put leveraged positions without having to trade on margin. Currently, the exchange offers several leveraged token options, including BTC, ETH, BNB and XRP. It should also be noted that these leveraged tokens are ERC-20 compatible and can be listed on any spot trading exchange.   
What is FTX Token (FTT) for?
FTX offers futures, leveraged tokens and automated over-the-counter (OTC) trading. The derivatives exchange charges low fees and offers tight spreads and deep order books. FTX Token is the backbone of the ecosystem. The token is designed in such a way that its demand will remain ever-increasing among network users. 
Much like how BNB operates, FTX Token helps FTX traders earn discounts on trading fees along with other benefits. This in turn allows the network to charge lower trading fees on futures and offer tighter spreads for OTC trading. To put it into perspective, if you hold $100 (~£73) worth of FTT tokens, you will receive a 3% discount on FTX trading fees. 
If you hold $5 million (~£3.63 million) worth of FTT tokens, you will receive a mammoth 60% discount on FTX trading fees and automatically become a VIP2 member as well. What makes FTX unique is that instead of experiencing a clawback during large market movements, FTX's insurance fund will instead return a net gain. 
This gain in turn will be socialised among the holders of the cryptocurrency. You can also use FTT tokens to buy leveraged tokens. FTX Token has a total supply of 345 tokens of which 126 million tokens are currently in circulation.
How to buy FTT?
You can easily purchase FTT tokens at crypto exchanges like FTX, Binance, Huobi Global, HitBTC, Bitfinex and CoinBene. FTX and Binance are the two best crypto exchanges to buy FTX Token.  
FTX Token is native to FTX and you can buy FTT tokens via a USD purchase or by exchanging cryptocurrencies like BTC and USDT for FTT coins. 
You can store your purchased FTT tokens on a Trezor or Ledger-powered hardware wallet. 
On Binance, you can buy FTT tokens with BTC, USDT or Binance's native token BNB. Once you have found your chosen pairing i.e. FTT/BTC through the Markets tab at the bottom of your app, tap it and then click BUY (assuming that you are making an app purchase). 
Here you can choose the price you wish to purchase FTT tokens at and the total amount you wish to spend in the cryptocurrency you have chosen (in this case BTC). All you need to do now is click Buy FTT. 
Your order will be submitted. If you choose a market order it will be executed immediately. If you choose a limit order your order will only be executed once the price has been reached.
What is our opinion on FTX Token (FTT)?
FTX is an exchange on the rise. Its many features make for fascinating derivatives trading. As and when more derivatives products are added to the FTX crypto exchange, FTT's use cases will increase. 
Big things are expected of FTX and its native token, so you could consider the cryptocurrency as a long-term investment option.