Halving D-61: Litecoin (LTC) has never been more attractive!
Fri 02 Jun 2023 ▪
3
min of reading ▪ by
▪
The next Litecoin Halving Event is scheduled for Wednesday, August 2nd. On this occasion, the block reward of 12.5 LTC will be reduced by half to 6.25 LTC. A major disruption in the price of Litecoin and the cryptocurrency market in general is expected after this event. However, with only two months left until the Litecoin halving, things seem to be accelerating. Let's explain!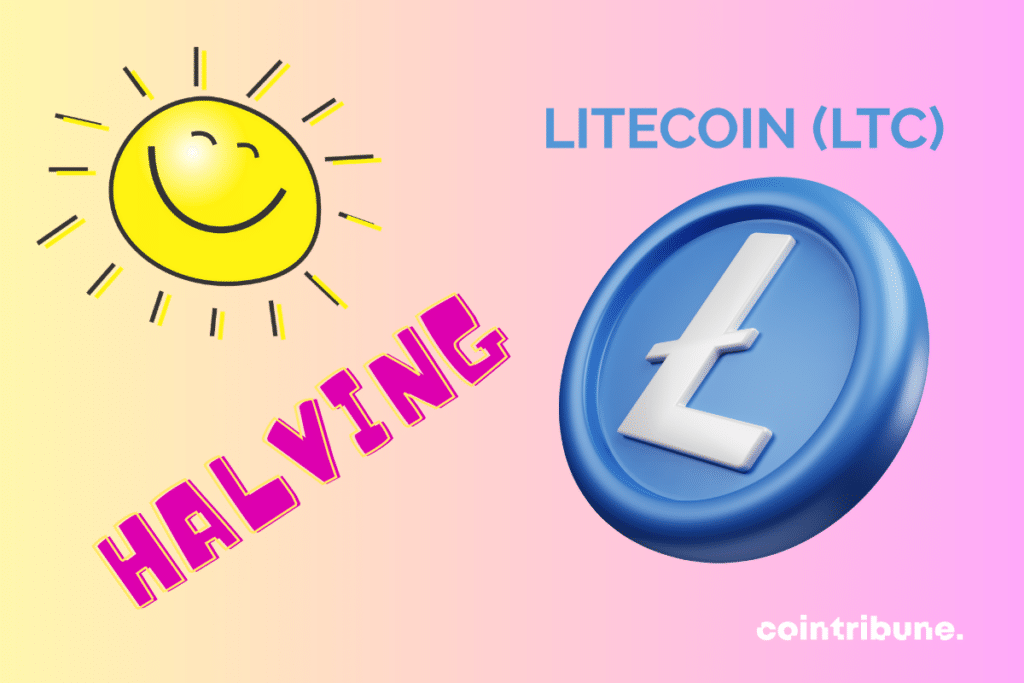 Pre-halving performance of Litecoin 
While fiat currencies can suffer from inflation, affecting households in the United States, Turkey, Argentina, Zimbabwe, crypto have a solution to their devaluation: halving. You can find detailed explanations in this article by our colleague on the prospects of LTC and BTC halving for this year, 2023.
In a recent publication, NewsBTC assessed the state of Litecoin. They mentioned:
The increase in network activity (indicating rising investor interest).
The expansion of the user base.
The multiplication of active Litecoin addresses.
Etc.
"Litecoin had a strong month. Total addresses with a balance has increased more intensely since the end of April and we now observe nearly 8.5 million LTC addresses with a balance!"
"With an impressive 7.09 million addresses holding a balance, @litecoin is on the verge of reaching a new ATH in addresses with a balance. As a highly-used payment crypto, $LTC address count easily exceeds that of other notable assets such as Cardano, Dogecoin, and Polygon. #LTC"
According to IntoTheBlock data, as the LTC halving approaches, Litecoin's popularity continues to grow.
Towards a rush of important players? 
Whales have never stopped circling around Ripple's XRP in anticipation of Judge Torres' verdict. The Litecoin halving could also have the same effect in the near future.
"If this trend of increased on-chain volume continues, it will absolutely be a strong sign that some big players are beginning to jump in on their LTC investments in anticipation of the halving," says Santiment.
Despite this momentum, the price of LTC has not shown a significant increase. Last Tuesday, it was trading at $90. Yesterday, it lost 2.2% of its value, dropping below the $92 mark again today.
It is worth noting that there are predictions of a price increase for Litecoin. Charlie Lee, its founder, and the analytics platform Santiment are very optimistic about its future.
Receive a summary of the news in the world of cryptocurrencies by subscribing to our new daily and weekly newsletter service so you don't miss any of the essentials of Cointribune!
L'équipe éditoriale de Cointribune unit ses voix pour s'exprimer sur des thématiques propres aux cryptomonnaies, à l'investissement, au métaverse et aux NFT, tout en s'efforçant de répondre au mieux à vos interrogations.
DISCLAIMER
The views, thoughts, and opinions expressed in this article belong solely to the author, and should not be taken as investment advice. Do your own research before taking any investment decisions.