Crypto: Our Weekly Recap of Essential News
Mon 02 Oct 2023 ▪
6
min of reading ▪ by
▪
Invest
From the surprising cyberattack faced by Huobi, to the mounting pressure on the SEC regarding the approval of the Bitcoin ETF, and the bold initiative by NASA to use blockchain to authenticate its moon landings – the week has been full of twists and turns. And that's just a glimpse. Let's dive into these stories and more to start this new week with a clear view of the crypto horizon!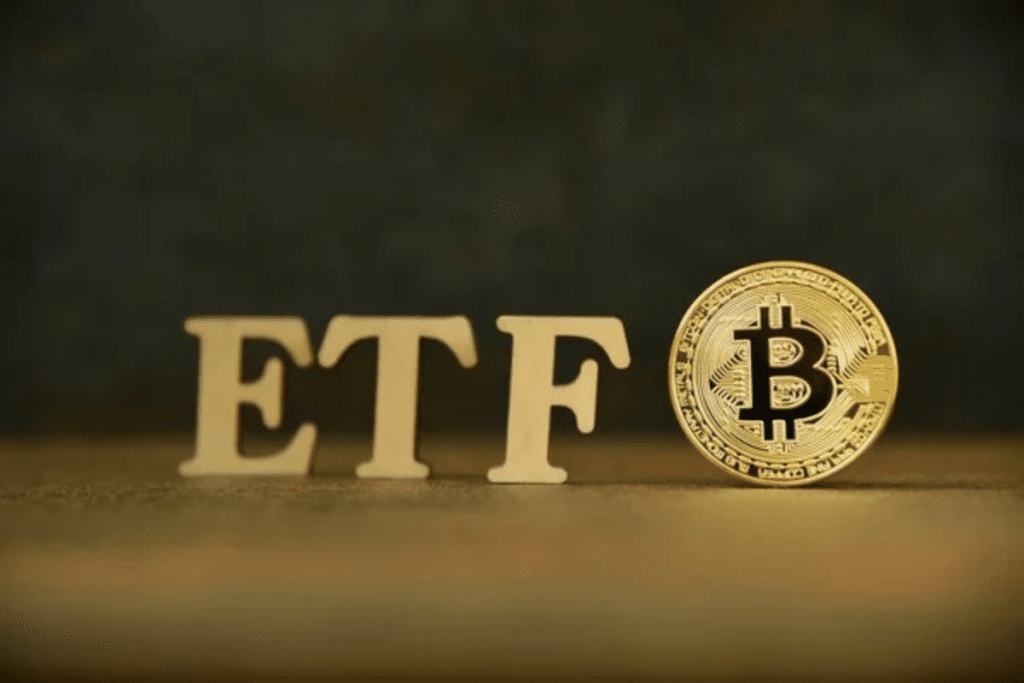 Huobi Hit by a $7.9 Million Hack!
Crypto exchange Huobi, recently rebranded as HTX, fell victim to a hack on September 24th, with a suspicious transfer of $7.9 million, equivalent to 4,999 Ether, from one of its hot wallets to an unknown address. What makes this case unique is that Huobi knows the identity of the hacker. The day after the incident, another Huobi wallet contacted the hacker, not with threats, but with an offer: to reimburse 95% of the stolen funds and keep the remaining 5%. Binance, another major player in the industry, reached out to Huobi to assist in tracing the funds. Despite the challenges, Huobi remains optimistic about recovering the funds.
Pressure Mounts on the SEC for Bitcoin ETF Approval!
The crypto community is eagerly awaiting the SEC's decision on Bitcoin Spot ETFs. Several U.S. lawmakers, including Representative Tom Emmer, are urging the SEC to give its approval. They have sent a letter to Gary Gensler, the SEC's chairman, emphasizing the urgency of this approval. This move comes after a legal battle lost by the SEC against Grayscale. Approval of a Bitcoin Spot ETF would be a major advancement for investors and the crypto market. It could also influence other global regulators and redefine Bitcoin's role internationally.
HSBC Finally Embraces Cryptocurrencies!
After observing the world of cryptocurrencies for a long time, HSBC, a banking giant with $3 trillion in assets, has decided to partner with blockchain payment processor FC Pay. This collaboration will allow HSBC's customers to pay their mortgages and loans with cryptocurrencies such as Shiba Inu, XRP, Bitcoin, and more. This decision marks a major shift for the bank, which had previously expressed reservations about cryptocurrencies. The Shiba Inu community, in particular, is thrilled with this development, seeing it as increased recognition of crypto by a major financial institution.
Invalid Block Mined: Testing the Resilience of the Bitcoin Network!
Marathon Digital, a major mining company, recently mined an invalid block on the Bitcoin network. Identified at height 809,478, this block was rejected due to an error in the order of transactions. Despite the potential seriousness of this anomaly, the Bitcoin network demonstrated its resilience by quickly identifying and correcting the error. Marathon Digital confirmed the incident, attributing the error to a bug in one of their experiments. This event highlights the resilience of the Bitcoin network, which has maintained its integrity even in the face of such a significant actor's error.
Valkyrie Launches the First Ethereum ETF in the U.S.!
Valkyrie Investments, already known for its Bitcoin Mining ETF, has introduced the first Ethereum ETF in the United States, marking a significant milestone in the cryptocurrency sector. While investors can already purchase Ethereum tokens on platforms like Coinbase, the ETF offers a new avenue of accessibility. Since October 2021, the SEC has approved Bitcoin ETFs based on futures contracts, but Ethereum ETFs remain largely uncharted territory. Valkyrie plans to transform its existing Bitcoin ETF into a diversified fund, including futures contracts on both Bitcoin and Ether, further solidifying its leadership position.
NASA Uses Blockchain to Authenticate Moon Landings!
Faced with accusations of "faking" its lunar missions, NASA is partnering with startup Lonestar and the Digital Isle of Man to deploy blockchain technology. Their goal? To authenticate their future Artemis missions. They are developing a blockchain-based lunar data storage solution, consisting of data cubes to be sent to the moon. These cubes will record human interactions with the moon in real-time, ensuring their authenticity. NASA plans to send these secure cubes to the moon in February 2024, ahead of the Artemis 3 mission in 2025, which will be a true moon landing mission.
Bitcoin: Between "Security" and "Commodity," Gensler Leaves Doubts!
During a congressional hearing, Gary Gensler, the SEC chairman, confirmed that Bitcoin is not a security. However, he did not clearly indicate whether this iconic cryptocurrency could be considered a "commodity." Faced with these ambiguities, Congress expressed its criticisms, highlighting the uncertainty surrounding the SEC's stance on Bitcoin's status. This regulatory uncertainty influences the price of Bitcoin and investor confidence. While some see clear regulation as legitimizing crypto, others fear that overly strict regulation could limit its adoption.
Maximize your Cointribune experience with our 'Read to Earn' program! Earn points for each article you read and gain access to exclusive rewards. Sign up now and start accruing benefits.
Diplômé de Sciences Po Toulouse et titulaire d'une certification consultant blockchain délivrée par Alyra, j'ai rejoint l'aventure Cointribune en 2019. Convaincu du potentiel de la blockchain pour transformer de nombreux secteurs de l'économie, j'ai pris l'engagement de sensibiliser et d'informer le grand public sur cet écosystème en constante évolution. Mon objectif est de permettre à chacun de mieux comprendre la blockchain et de saisir les opportunités qu'elle offre. Je m'efforce chaque jour de fournir une analyse objective de l'actualité, de décrypter les tendances du marché, de relayer les dernières innovations technologiques et de mettre en perspective les enjeux économiques et sociétaux de cette révolution en marche.
DISCLAIMER
The views, thoughts, and opinions expressed in this article belong solely to the author, and should not be taken as investment advice. Do your own research before taking any investment decisions.