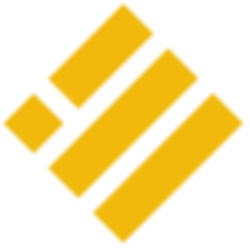 Binance USD price
BUSD
Volume 24h
$1,251,727,604.75
Offer available
15,727,472,586.943 BUSD
Capitalization
$15,741,766,393.37
BINANCE USD: A BRIEF SUMMARY
Binance USD (BUSD) is a 1:1 dollar-backed stablecoin issued by Binance in partnership with Paxos. BUSD is approved and regulated by the New York State Department of Financial Services. The BUSD monthly audit report can be found on the official website. Binance USD was launched on the 5th September 2019. It is a digital fiat, issued in the form of an ERC-20 token and compatible with BEP-2, meaning it can be used for transactions, payments and DeFi.
WHAT IS BINANCE USD (BUSD)?
Binance USD is a 1:1 USD-backed stablecoin that was issued by Binance in partnership with Paxos, on 5th September, 2019. The stablecoin has a total market cap of nearly $3.4 billion (~£2.47 billion), which ranks it as a top 50 cryptocurrency in terms of market cap. 
The cryptocurrency's price lay around the $1.00 (~£0.73) mark and reached an all-time high of $1.15 (~£0.83) on 13th March, 2020. The main goal of Binance USD is to meld the stability of the US dollar (USD) with blockchain technology. 
Binance's partner in issuing the stablecoin, Paxos, is one of the leaders in the digital trust space. The cryptocurrency is 100% backed by USD that is held in Federal Deposit Insurance Corporation (FDIC)-insured US banks. A leading auditing firm attests to the matching supply of BUSD coins and its underlying USD on a monthly basis.   
Binance USD is approved and regulated by the New York State Department of Financial Services (NYDFS). The cryptocurrency is an ERC-20 token and supports BEP-2. At the time of writing, there are over 3.37 billion BUSD tokens in circulation. 
What is Binance USD (BUSD) for?
Stablecoins as a whole play a crucial role in the decentralised finance (DeFi) space, transactions and payments and settlements. Binance USD has several use cases. Firstly, as a stable store of value, BUSD tokens are often used when trading around volatile cryptocurrencies. Let's say you want to sell your BTC tokens when Bitcoin dips below the £40,000 and set a limit order for the same.
Choosing a trading pair with a stablecoin like Binance USD will help store the value of the Bitcoin you sell. Choosing a volatile cryptocurrency like Ethereum may see you lose money if the value of Ethereum drops after your limit order has been executed. Secondly, given the fact that there are billions of Binance USD tokens in circulation, BUSD offers a fast way to fund your trades. 
You can buy a variety of cryptocurrencies by trading BUSD tokens for a cryptocurrency of your choice, at a low cost. Binance USD is also used as collateral and loan asset, as a payment means for goods and services, as cross collateral in futures and to earn interest at Binance. 
Similar to how you can earn interest by storing money at a bank, Binance offers up to 15% interest if you invest in Binance USD and subscribe to the crypto exchange's Lending Program. Via Binance's Flexible Lending Program, you can lend BUSD tokens to Binance and withdraw your investment as and when you please. 
Via this program, you will not receive as high returns as Binance's Fixed Lending Program. The Fixed Lending Program will lock your investment for a specific duration of time. You will not be able to withdraw your investment during this duration. You can think of this program as a fixed deposit of sorts. This program offers greater interest.
How to buy BUSD?
Binance USD can be bought at crypto exchanges like Binance, HitBTC, Changelly PRO, CoinTiger and VCC Exchange. Binance is obviously the best cryptocurrency exchange to buy Binance USD with.  
On Binance, you can obtain BUSD tokens by selling BTC, ETH or Binance's native token BNB. Alternatively, you can buy the cryptocurrency with USD via wire transfer. You can purchase the cryptocurrency with other fiat options as well by topping up your Binance cash wallet with a fiat option of your choice. 
Once the money appears on your cash wallet, go ahead and purchase BUSD tokens. Stablecoins like USDT, USDC, TUSD and PAX can be converted to BUSD on a 1:1 basis. 
HitBTC is another credible exchange to buy BUSD tokens at. If you possess a surplus of BTC tokens and want to exchange the cryptocurrency for BUSD tokens, HitBTC is a good option. You can also buy Bitcoin with a bank card and then exchange your purchased BTC tokens for Binance USD.
What is our opinion on Binance USD (BUSD)?
Stablecoins like BUSD, USDT and USDC are of great significance when it comes to cryptocurrency trading. They allow you to initiate quick trades while preserving value upon buying or selling a cryptocurrency. Binance USD has several use cases and is an excellent addition to the world of cryptocurrencies. 
If you have some money to spare and do not want to indulge in risky trading, you can invest in Binance USD and reap a profit of up to 15%.