How Do I Buy and Sell Bitcoin Cash (BCH)?
Sat 10 Apr 2021 ▪
10
min of reading ▪ by
Bitcoin Cash is one of the most well-known crypto assets today. Because of this, there are many people looking to find out how to buy or sell it.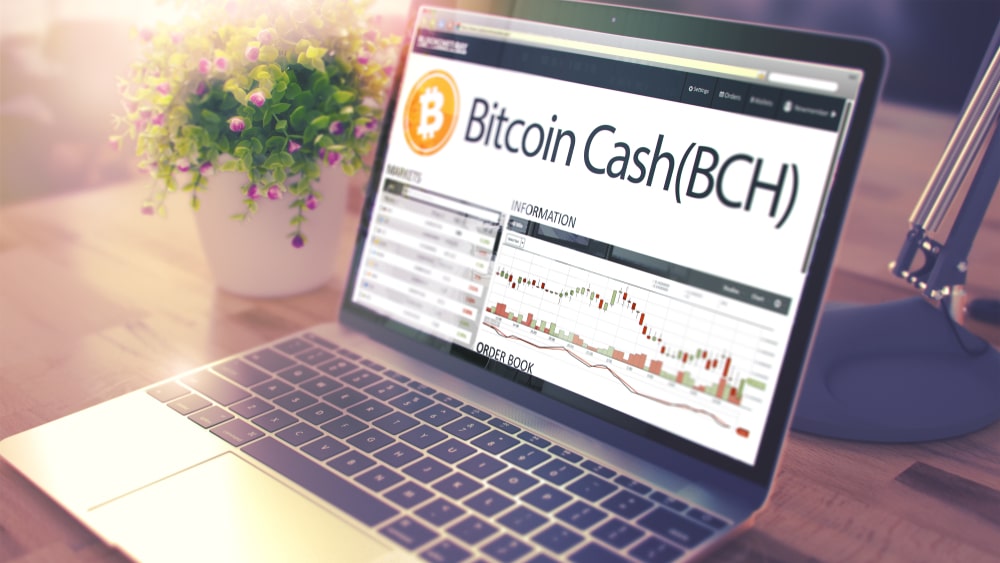 In this guide, we'll take a look at how to make a successful BCH buy or sell transaction. We'll walk you through all the options available and the important things you need to know about the topic.
Find a reliable platform
The most important thing to research before buying or selling BCH is to go to a reliable exchange site. If you try to make a transaction on a questionable site, you face a huge risk of falling into a scam and losing your money.
There are hundreds of different exchanges out there, and as you might expect, it's not always easy to navigate through them. So we decided to let you benefit from our expertise (for free!) by providing you with a list of reliable platforms where you can buy or sell BCH safely.
You do not have to use any of the exchange sites that we present to you, but in this case, we advise you to exercise great caution when choosing a platform to buy or sell. Avoid going for a new site or an operator with a bad reputation as far as possible.
How can I buy BCH?
Due to the popularity of BCH, they can be bought in many different ways. This should therefore allow you to be able to choose your preferred deposit method.
In this section, we will walk you through the most common options available to you to complete a purchase transaction.
Buy BCH with a bank card
Most buying platforms these days that bridge the gap between the real world and the crypto world allow you to use a credit card to make a payment. In addition, it is possible to buy BCH on almost any reputable exchange. You will therefore have no problem buying BCH with a credit card.
However, on some platforms, direct purchase may not be possible. For example, some exchange sites only allow you to buy BTC or ETH. In this specific case, you will need to first get one of these two cryptocurrencies, then transfer it to a platform that has a BTC / BCH or ETH / BCH trading pair in order to be able to buy Bitcoin Cash.
Buy BCH with a bank transfer
To buy BCH tokens with a bank transfer, you can usually use the same big buying platforms where you can use a credit card. Again, in rare cases, it may not be possible to buy this cryptocurrency directly. So you will also have to go through a more popular digital asset than before to get your hands on it.
What are the other payment options for buying BCH tokens?
Unlike BTC or ETH which can be bought in a multitude of different ways, it will be much more difficult to be able to successfully buy BCH with PayPal, cash, paysafecard, or even Skrill.
However, there are a few exchange sites where you can deposit with these payment methods, and then go on to buy using your account balance. If you find that the option is open to you, then you can use one of these less conventional options to buy BCH.
Buy BCH with BTC or ETH
As we have seen, you will normally have the option of buying BCH directly with bank transfers or a credit card on most exchange platforms bridging the gap between the cryptoverse and fiat world.
However, there will be rare cases where you cannot directly find BCH. In these situations, then you will need to buy it using BTC or ETH. To do this, you must first get one of these two digital assets, then send it to an exchange that allows you to trade it for BCH.
Secure your BCH tokens on a storage wallet
Once you have successfully purchased your Bitcoin Cash, it is important to secure it. Leaving them on the buying platform exposes you to risks that should be avoided as much as possible.
In order to keep your BCH safe, you will need to use a Bitcoin Cash wallet. There are many options available and the choice of wallet will depend solely on your personal preferences and how you plan to use your BCH.
How do I sell Bitcoin Cash?
Instead of wanting to buy, you may just want to sell your BCH. In this case, the procedure is nice and simple to understand.
If you are on an exchange site that allows you to exchange your BCH for fiat money, then all you need to do is type in the number of Bitcoin Cash you wish to sell. Once you have collected this money, all you have to do is transfer it to your bank account or to your credit card.
If you are ever on a site that does not allow your BCH to be exchanged for legal tender, then things are slightly more complicated. In this case, you have to trade your BCH for ETH or BTC, then transfer these digital assets to a platform that allows them to be sold for pounds or dollars.
Why sell your BCH tokens?
While some people invest in cryptocurrency with the goal of HODLing it for life, this may not be the case for everyone. There are various reasons that can push an investor to sell their BCH. To make things a little clearer, we are going to show you three cases where you might want to sell your Bitcoin Cash.
As you know, BCH is the result of a fork from Bitcoin. This happened because of a disagreement among members of the community. Since then, further squabbles have led to even more forks from Bitcoin Cash. Unfortunately, if you are looking for stability, the future may hold yet more forks in the future. If you don't like this, then you might want to consider selling your Bitcoin Cash.
If you are a wise investor, you have no doubt already decided on the price levels where you will sell some of your BCH. You invested because you felt that there was some profit to be made and when that goal is achieved, stick to your plan! It is never a bad idea to take profits, stay disciplined, and do not let greed get the better of you.
It could also be that you are not really a big fan of Bitcoin Cash but invested in it because you believed that this digital asset had more potential than others. After a lengthy analysis, you may find that other projects are more profitable. In this case, it is quite normal to sell your BCH to invest in other digital assets which potentially have more attractive returns.
 Do I have to pay taxes when selling Bitcoin Cash tokens?
The UK is ahead of the game when it comes to defining what a crypto asset like Bitcoin Cash is and where you stand from a tax point of view. In short, if you are trading BCH (or any other cryptocurrency for that matter) like you would shares or securities when you dispose of them into fiat (i.e. £) you are liable to pay capital gains (currently 10% and 20% depending on your income tax level – this is of course after your £12,300 Capital Gains tax-free allowance).
Regulations vary by country, so we recommend that you inquire based on the country in which you are selling.
Conclusion
Our article on buying and selling BCH is coming to an end and we hope it will help you buy or sell this asset  in the best possible way.
Since this is a highly popular, high-cap asset, you usually have the option of buying it directly from a platform with fiat money. However, there are a few exchange sites where this is not yet possible, and in this case you will need to buy Bitcoin or Ethereum first and then trade these digital currencies for BCH.
A similar line of reasoning applies when selling your BCH tokens. If you can directly exchange them for pounds or dollars, then things will move quickly. Otherwise, they will need to be exchanged for BTC or ETH first before they can be exchanged for fiat money.
If you would like to learn more about BCH, we invite you to take a look at our other guides. They are filled with more information on this cryptocurrency and each time are structured around a different theme related to this project.
Maximize your Cointribune experience with our 'Read to Earn' program! Earn points for each article you read and gain access to exclusive rewards. Sign up now and start accruing benefits.
J'ai découvert le monde des cryptomonnaies en janvier 2018. Arrivé au pire moment pour investir, je n'ai depuis lors jamais cessé de me former et partage désormais mes connaissances afin de faciliter l'adoption des cryptos.
DISCLAIMER
The views, thoughts, and opinions expressed in this article belong solely to the author, and should not be taken as investment advice. Do your own research before taking any investment decisions.